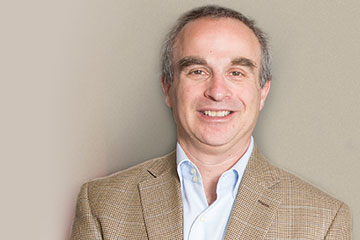 A Toronto-based alternative service provider is offering up basic legal financing documents to small and mid-size companies in the fast-moving startup economy.

Recently, Caravel Law, formerly Cognition LLP, launched Caravel Law Compass — a platform to assist startups and investors in generating free first-draft documents and expedite the financing process.

"The idea is about making basic information and documents ubiquitous and available to everybody," says Caravel co-founder Joe Milstone, who notes it may also be a tool used by in-house counsel.

"There is really no reason why this couldn't be incredibly valuable to corporate counsel as well, in terms of doing financing and in-sourcing — it's one of those areas often considered not a core area of expertise and so they flip it outside," he says.

Using technology and automation, Caravel took documents important to small to mid-size companies to create early drafts of what tend to be common financing documents.

"More than making the templates available, we've created a way to provide free access to this portal and tool so companies plug in information and develop their own initial drafts, which can save them a lot of money," says Milstone.

When the company decides it needs further legal advice, it can go to outside lawyers, but in between, it has saved some money as opposed to paying for a precedent that has been created over and over again.

"There's no reason why it can't be valuable to corporate counsel as well in terms of how they are doing financing and in-sourcing more than they traditionally have. You're often paying a lot of money for what is likely pulling a precedent off the shelf in many cases," says Milstone.

In creating the tool, Milstone says Caravel looked at the "best of breed" of various documents and using Contract Express (a product developed by a U.K-based company prior to it being acquired by Thomson Reuters in October 2015) created the appropriate questions to self-generate documents at the early stages of a matter.

Caravel has a partnership with National Angel Capital Organization to provide the service for its members and small to medium-size companies. Caravel used the tool to create automation for basic incorporation, but it had not taken it a step further for the financing process.

"The thinking is that there is no inherent IP value in just a document or a precedent," says Milstone. "We hope to, and we feel we can play a valuable role in terms of customizing and tailoring and negotiating those documents. But if we can't add that value, then, frankly, we're happy to make that IP available to everybody on a free basis. Our value comes in with what we can do with it afterwards."

The next step for Caravel, says Milstone, is creating similar frameworks and templates for regular business documents such as non-disclosure agreements, supplier, vendor and sales agreements.

This kind of service has been offered by some firms in the United States for quite a while, including Cooley LLP, an international law firm based in Palo Alto, Calif. It is a firm often pointed to as a primary example of how firms are making precedents available to clients for free.

"It's been done in the States by larger firms long ago and long-awaited in Canada but has been frustratingly not available for companies," says Milstone.