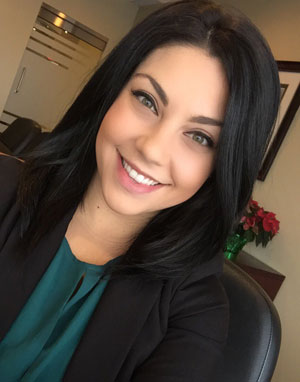 With Canada in a technical recession and our economic future even more blurred with the election of Donald Trump, Canadians are facing uncertainty, to put it mildly, when it comes to job security. Some of us watched with entertainment and others with horror as the details of Trump's
six
corporate bankruptcies emerged during his election campaign. While Trump's companies — mostly gaming and casino enterprises — have failed in a highly publicized manner, personally, Trump has, by most standards, escaped rather unscathed.
In Canada, however, it appears that directors and owners of corporations on the eve of insolvency and/or bankruptcy may need to proceed with caution when it comes to terminating employees. Recent decisions by Ontario courts have left open the possibility that wrongfully dismissed employees may sue directors and owners personally under the "common employer" doctrine.
The Supreme Court of Canada previously held that Ontario legislation shielded directors from liability in wrongful dismissal claims. The
Business Corporations Act
tells us that directors can be held personally liable to an employee for up to six months' unpaid wages as long as the employee submits a provable claim to the trustee in bankruptcy. Wages, however, were held not to include claims arising out of wrongful dismissal, such as for termination and severance pay.
This caused significant problems for employees whose claims for wrongful dismissal were stayed in accordance with their corporate employer's bankruptcy. The employees had little to no recourse to recover termination and severance pay owed to them, much like the thousands of employees who worked for the now-defunct companies of which Trump was the director and/or owner.
The Ontario Court of Appeal in
Downtown Eatery (1993) v. Ontario
appeared to address this issue when it first considered the "common employer" doctrine in the context of a wrongfully dismissed employee who sued his bankrupt corporate employer. In order to allow for the recovery of damages where it would have otherwise been impossible, the court found that, for the purposes of a wrongful dismissal claim, a person may be held to be an employee of more than one company in a group of highly interrelated or "non-arms length" corporations. In order to successfully argue this doctrine, there must be evidence of an intention to create an employer/employee relationship between the individual and the companies within the group. The court found that it was no bar to recovery that there was no written employment contract between the employee and the other companies.
As a general rule, owners, operators and directors cannot be held personally liable for actions taken, in good faith, in the course of carrying out their duties and responsibilities to a corporation, right? Not so fast.
The issue for directors and/or owners of a company comes from the Ontario case
De Kever v. Nemato Corp.
In that case, the wrongfully dismissed employee argued that the owner of the group of companies was also her common employer. The motions judge, in finding that there was sufficient evidence to allow the employee to proceed with a claim for wrongful dismissal against the corporate owner, held that the central question is
whether there exists an element of common control in the employment relationship.
In other words, a director/owner may be considered one of a group of common employers and liable for any wrongful dismissal, if the employee can demonstrate:
(a) an employment relationship;
(b) an authority over her employment; or
(c) action taken with regard to her termination by the owner or director of the corporation(s) that is independent or outside of his or her role as an owner/director.
On appeal, the Divisional Court questioned whether doctrine, applied in this context, extended too far and granted the defendant owner leave to appeal to the Ontario Court of Appeal. No such appeal has yet been forthcoming.
Ontario's most recent pronouncement on the "common employer" doctrine in the 2016 Superior Court of Justice decision
Sproule v. Tony Graham Lexus Toyota
may shed light on the doctrine's limits. In this case, the court dismissed an employee's claim for wrongful termination against the owners of a group of companies. The judge found that, despite the fact that the owners had ultimate control over the companies, the owners' actions in dealing with the employee, particularly during his termination, were undertaken in good faith and within the scope of their authority. The court refused to attach personal liability to the directors/owners under these circumstances.
This decision is more in line with our general understanding of what is required to "pierce the corporate veil" in order to find directors/owners personally liable. This could occur where a director acts in a manner that is fraudulent, dishonest or beyond the scope of her authority.
The Court of Appeal, however, has yet to hear a case that would clarify the conflicting case law in this area and, eventually, it will have to grapple with competing interests.
On one hand, such a case would have to acknowledge the general rule that a corporation is a separate legal entity from its directors, officers and shareholders and that the corporate veil must only be pierced in exceptional circumstances.
On the other hand, as the appellate court in
Downtown Eatery (1993)
made clear, the concept of "employer" must be one that "recognizes the complexity of modern corporate structures and does not allow that complexity to defeat the legitimate entitlements of wrongfully dismissed [employees]."
In my opinion, it must find a way to balance fairness with evolving commercial realities.
As it currently stands, however, in the face of Canada's ever-uncertain economic future, employees and directors alike will continue to navigate the not-yet-clarified limits of the "common employer" doctrine until Ontario's highest court provides direction on the issue.
Taylor Deveau graduated from the University of Ottawa Faculty of Law in 2016. She is currently completing her articles.