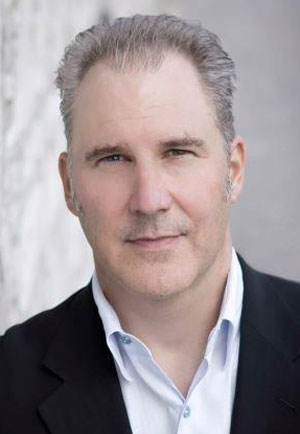 Providing a valuable customer experience is an essential, and at times neglected, ingredient for law offices. Ultimately, clients are coming to you for advice on how your services can support their current needs, but the product they are buying into is you.
Today's service-based businesses prosper not out of the best deal, but through developing meaningful relationships and exceeding expectations. How are you managing your current client relations today? If you are still using the old school method of responding to complaints, then you may have already lost your client's continued business and possible referrals.
Going to a lawyer shouldn't be a traumatizing event, but for some clients it is exactly that. There are several unknowns from what will happen in the initial meeting to whether their personal concerns will be addressed. Even the terminology itself can be intimidating, with clients refusing to ask for clarification for fear of being looked down upon.
A client's experience with your firm should be seamlessly comfortable from the moment they make contact with your office. Having a client relations manager can help ensure their experience is just that.
In our law office, we included a role of client relations manager fairly early on. This seemed appropriate because our profession touches clients and family members coping with serious injuries and trauma who are in various states of stress. Although I strive to provide excellent customer service for clients each and every time we meet, there is something about having that continuum-of-care point of contact that solidifies the value of your service.
Having this key individual as a part of your firm will help put your client's mind at ease and build trust with your firm.
Trials can be emotionally draining and frustrating. The client relations manager can help foster authentic relationships with your client, so the law firm can become a place for support. They may help facilitate a welcome feeling by taking clients coats, offering beverages, spending time chatting with the client, or engaging with their children as well as facilitating calm and considerate phone conversations or addressing quick questions.
Overall, the client relations manager can help facilitate communication, take the time to explain terms and processes, and respond to concerns.
Having a client relations manager not only makes sense on an emotional level but on a financial one. These valued team members can help maximize long-term revenue opportunities by becoming a trusted adviser for your clients, strengthening their loyalty, and building lasting relationships that generate future referrals.
When we operate our business on a time clock, customers too may feel clocked in, and clocked out. They may leave with unanswered questions, concerns, feeling rushed, or simply feeling unimportant. How can you ensure that each client still feels valued? The answer is simple: hire a client relations manager.
Hiring outside the box
When looking for that perfect addition to your team, think outside the box. Every job application process we have gone through at our firm has garnered a significant number of applicants from our followers on Facebook and other networks — including our current client relations manager!
The truth is if the candidate is already a fan of your work and comfortable with your philosophy, then it will be that much easier to help put your clients at ease.
What to look for in a client relations manager
Personality is a must. Look for an individual who is outgoing, engaging, and has a genuine sense of humour.
Your client needs support, and your client relations manager needs to be the type of individual who is comfortable putting others at ease. Above all, he or she should be a people person, with a strong ability to listen and form authentic relationships with people in high-stress circumstances.
Empathy
Beyond being comfortable with people, your CRM should be able to put him or herself in the shoes of your client. He or she must be able to appreciate their challenges, and identify and address their concerns.
Resourceful
Your client relations manager will be the first contact for any questions and/or concerns. In addition, to being that listening ear, he or she may need to clarify terms, explain processes, and connect your clients with resources.
The ideal individual should be able to take the initiative to find answers and solve problems. He or she should be self-sufficient, organized, and resourceful. If the client relations manager does not know the answer, he or she will find it and ensure the client's concerns are put at ease.
When interviewing a client relations manager, spend some time simply talking. See how they connect with you. Do they make eye contact? How often do they smile? Watch the way that she or he answers questions. Do they take the time to listen and respond? Or do they rush with the first answer that comes to their minds?
A client relations manager's manner and voice will be calm, while their answers will confidently reflect who they are. You will know that you've found the right candidate when the person not only looks at ease, but helps you feel that way too.
Bill Teggart's Barrie, Ont.-based firm William J. Teggert Personal Injury Law represents clients throughout the GTA and Northern Ontario who have suffered life-altering injuries. This is the second in a year-long series where law firm and law department leaders will share their thoughts on the practice and future of law.