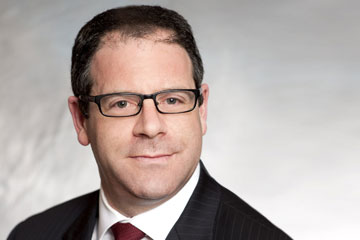 The federal government's decision this week to block the acquisition of Aecon Group Ltd. by a Chinese state-owned enterprise signals the difficulty of determining upfront if future investment from Chinese SOEs will be approved.
Following a full national security review launched in February by the federal government, on Wednesday Economic Development Minister Navdeep Bains announced the feds were blocking the proposed $1.5 billion acquisition of Aecon by China Communications Construction Company International Holding Ltd., citing national security concerns.
"It is becoming increasingly difficult to predict and you clearly can't take anything for granted anymore when you're dealing with an acquisition involving a Chinese SOE," says Chris Hersh, partner in the competition, antitrust and foreign investment group at Cassels Brock & Blackwell LLP in Toronto.
Hersh says it could mean Canada sees less Chinese investment by SOEs in the future.
"Why invest the money and time if you have to go through a process that is uncertain?" he says. "There is an inherently political element to allow or disallow a transaction involving a Chinese SOE."
In the last year the Trudeau government has approved other deals involving Chinese SOEs.
In March 2017 the federal government overturned the Harper government's rejection of the acquisition of ITF Technologies by O-Net Technologies on grounds of national security. The company being sold produces laser technology with potential military applications.
"That was a situation where it was recommended, based on security issues, that the deal not be allowed and the Harper government blocked the deal. Two years later Trudeau approves the deal," Hersh says.
In June 2017, the Trudeau government allowed China-based Hytera Communications Corp. to acquire Vancouver-based Norsat International Inc, a satellite technology company which had contracts with U.S. military and NATO partners. The U.S. congress warned about national security concerns relating to that deal, however the Trudeau government didn't do the same formal review of that transaction as they did with Aecon.
"I think that's why a lot of people thought if the Trudeau government was going to allow the Chinese government to acquire companies that had military applications, then why wouldn't they allow a construction company to be acquired? This track record makes it incredibly hard to predict which way the Trudeau government will go in any particular case that does involve national security applications. It is also interesting that the government statement was fairly vague," says Hersh.
While there are few details as to why the government decided to block the deal, news reports indicate concerns revolved around a SOE potentially being able to control critical infrastructure projects and threaten Canadian sovereignty.
Aecon executive vice president and chief legal officer Yonni Fushman, who was involved in the proposed transaction, declined to comment on the federal government's decision this week, but in a press statement the company's president and CEO John Beck said the deal with CCCI would have put Aecon in a better position to compete against large companies.
"While we are disappointed with the government's decision, Aecon is and will continue to be a leading player in the Canadian construction and infrastructure market," said Beck. "Through our proposed transaction with CCCI we had outlined a vision in which Aecon would be better able to compete with the many large global construction companies actively working in Canada."
Hersh says overall there was less concern voiced about the Aecon deal than the Norsat deal.
"I think it's fair to say that a lot of people didn't think this [Aecon] would be the deal they would block under national security concerns," says Hersh. "That's not to say there weren't justifiable national security concerns, but the national security review process is really a black box and there is very little information other than the criteria the government has put out as to why they have allowed some deals and not allowed other deals."
One of the big differences might have been the campaign waged at the political and media level by the opponents of the Aecon deal. A large consortium of Canadian construction companies alleged safety, corruption, security concerns.
"You also had two former CSIS directors speak out negatively, not just against this deal but against sales of certain types of companies to Chinese SOEs more broadly," says Hersh. "You had a very significant/sophisticated campaign at multiple levels against the Aecon deal and I think what this showed, if there are learnings, is that while the national security concerns should be paramount there is clearly a political and public element to these reviews."
Earlier this month Aecon said it had withdrawn from bidding on the project to build and operate the $4.8 billion Gordie Howe bridge between Windsor and the Michigan based on concerns of the U.S government.
"It might have been a death by a 1,000 cuts — I think in totality, from the security, political and public perspective — ultimately it did this deal in," says Hersh.
Former Prime Minister Stephen Harper issued SOE guidelines after the CNOOC/Nexen deal went through in 2013 and a lot of Chinese investment had taken place in the oil fields industry.
In 2016 additional guidelines were issued around review of investments under the national security review provisions.
"All we really have is the list of transactions that have been allowed and ones that have not been allowed. Even when they allow transactions with conditions most of it is confidential. What it means is this is even less predictable than it was before, particularly with regard to Chinese SOEs. I think it's fair to say Chinese SOEs are in a different category than others — there are others in free market economies. The centralized control in Chinese SOEs is very much dictated by the Communist Party."
For those working with SOEs, Hersh says companies now need to look at projects with a broader lens.
"You need to do broad national security screen and think about who might line up against the deal and how to manage that issue. People may want to consult with a security expert who has that credibility beforehand to see if they are prepared to go public with their views," he says.