An Ottawa woman who worked for McDonald's restaurants for more than 25 years has received $104,499.23 in lieu of 20 months notice for wrongful dismissal.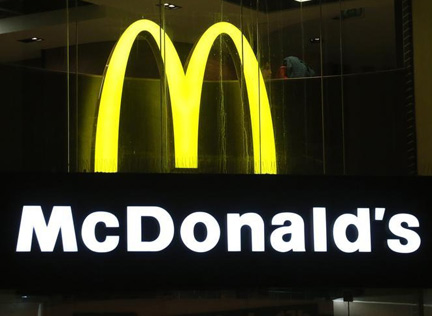 In Brake v. PJ-M2R, a McDonald's franchise holding company with several outlets in Ottawa, Ontario Superior Court Justice Kevin B. Phillips decided that "in the overall circumstances, PJ-M2R unilaterally made a substantial and fundamental change to Esther Brake's employment contract and that in doing so constructively dismissed her without cause."
On Aug. 2, 2012, PJ-M2R ended Brake's employment after 20 years with the company. Brake felt she was constructively dismissed and sought damages for common law notice and severance.
Employment lawyer Ellen Low, of Whitten & Lublin, says the amount awarded "isn't totally out of the ballpark" largely due to Brake's age and years of service.
"While it's always an individual assessment every time and we know the Court of Appeal hasn't said one month per year, she's been there 20 years and is 62 years old at the time she is let go," says Low. "So despite the fact most people would assume this is a lower managerial position, whenever you're dealing with someone who is 62 it may become more persuasive."
Even though the woman received glowing performance reviews, Low says that isn't supposed to be taken into account with the Bardal factors (age, length of service, character of employment, and availability of similar work).
"My personal view is there was some weighing of those non-Bardal factors whenever judges are making a determination about a notice period," she says. "It's always more art than science."
Low suggests Brake might have also been able to make a case for unpaid overtime since she clamed to have worked 12-hour days almost seven days a week, but she didn't.
"It was possible if she was truly a manager she was exempt," she says.
PJ-M2R's owner, Perry McKenna, thought he had the right to terminate Brake since she failed to meet the standards expected of her position.
At the time Brake was dismissed, she was 62 years old (now 65) and had worked for McDonald's for the majority of her working life — about 20 of those years was for PJ-M2R. Her career with the restaurant chain started in 1986 in Corner Brook, Nfld. She moved to Ottawa in 1999 and started working for PJ-M2R and was considered a top employee for many years. In 2004, she was promoted to store manager. From 2000 to 2007, she received high ratings in her performance reviews.
In 2008, Brake was transferred to manage the company's Kanata, Ont., McDonald's. As part of her duties, she also managed a nearby McDonald's located within a Wal-Mart store. Eventually, in November 2011, Brake was assigned exclusively to the Wal-Mart location.
Her first negative review came in 2011 from McKenna. The Wal-Mart location she had been transferred to had been trending badly since at least April 2011. The location ranked 1,410 out of 1,437 McDonald's restaurants in Canada.
On April 16, 2012, Brake was summoned to a three-month review meeting. She received another overall rating of "needs improvement." At the meeting, she was informed that as a result of her performance, she would be participating in McDonald's progressive discipline program known as Goals Achievement Process.
On Aug. 2, 2012, McKenna told Brake she had failed the GAP program and they needed to discuss her future. She argued she should be allowed to stay on as a manager, but she was offered the position of first assistant. The salary would be the same, but the benefits would be less. She would also have to report to employees she had trained and supervised, many who were younger and less experienced.
McKenna said she had to "take a demotion or go." Brake refused to accept the demotion and left, never to return. The termination of her employment "for cause" was sent to her in writing soon thereafter.
In his decision, Phillips wrote: "I find that the GAP program was not implemented in accordance with its terms, either in letter or spirit. The thresholds that Ms. Brake was ordered to meet were arbitrary and unfair."
Since her dismissal, despite several efforts, Brake was not able to secure a comparable managerial position.
"I find that her subsequent employment represents a reasonable effort on her part to mitigate her losses. However, I also find that her ability to find employment does not take away from the loss she suffered from being dismissed without cause."
Phillips wrote that Brake was "set up to fail" from the beginning of the GAP program.
"Not even the fact that she did ultimately manage to meet the Defendant's heightened expectations could save her in the end," he said. "Well before the completion of the GAP, Ms. Brake's removal from her manager position was a foregone conclusion. Given the length of her employment and her loyal history of contributions to the organization, she was entitled to expect more assistance in overcoming her newly alleged shortcomings. I find the GAP program as implemented by the Defendant was less an instrument of help than it was a way to record Ms. Brake's anticipated inability to meet the Defendant's shifting expectations in order to justify a decision that had effectively already been made.
"I find that in the overall circumstances, PJ-M2R unilaterally made a substantial and fundamental change to Esther Brake's employment contract and that in doing so constructively dismissed her without cause," wrote Phillips.
In March 2013, Brake accepted a position as a cashier at Home Depot. She works about 35 hours a week and earns $12.50 per hour. She continues to work there.
"The cashier position she occupies now at Home Depot is so substantially inferior to the managerial position she held with the Defendant that the former does not diminish the loss of the latter," wrote Phillips.