Letter stresses how the climate crisis makes prisons vulnerable and exacerbates systemic injustices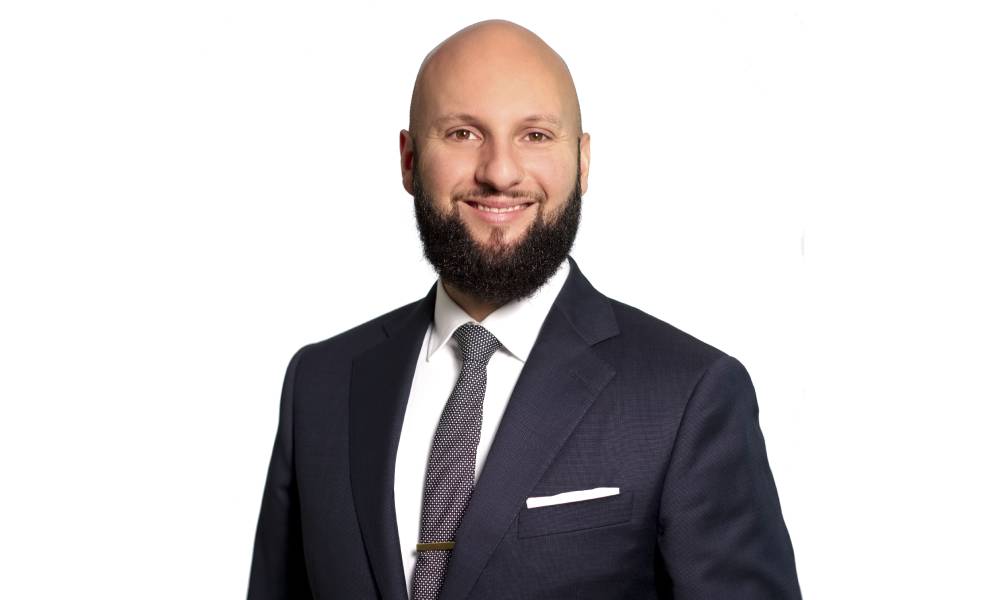 A group of lawyers for climate justice across Canada has published an open letter warning that an increasingly destabilized climate threatens Canadians. The letter urges the prime minister and incoming minister of justice and attorney general of Canada to address climate impacts on fundamental rights and freedoms, prison and judicial infrastructure, systemic racism and injustices of BIPOC communities and apply a climate justice lens to significant federal statutes and forthcoming bills to assess, monitor and mitigate threats to rights and justice of Canadians.
Lawyers for climate justice is a growing network of legal professionals learning and sharing capacity-building resources for the profession to engage meaningfully on climate issues to protect Canadians' rights and ensure the justice system proactively prepares for the already changing climate, says Aladdin Diakun, lawyer and member of Lawyers for Climate Justice.
Human civilization developed in the context of 10,000 years of relative climatic stability, a time when the global average temperature did not change excessively and rapidly, but Diakun says that era is over.
"We've ended it with greenhouse gas emissions, and we've entered this period of rapid and accelerating change and so human civilization, our cities and justice system are in a new context and that's something that we have to wrap our heads around. "
The heatwave that killed 570 people in British Columbia is a driving factor in the urgency to address climate change concerns because this kind of tragedy will become less unusual, Diakun says. "If we're serious about protecting our right to life, liberty and security of the person as enshrined in s. 7 of the charter, we need to get serious about climate change."
Raising this alarm is not new, Diakun says the United Nations, prominent international organizations, and numerousl legal scholars and activists have warned about climate change for many years. "For example, the UN Office of the High Commissioner warned that the climate crisis threatens all human rights, including rights to health, water, food, housing, self-determination, and life itself."
Understanding climate change impacts requires ongoing resources, commitment, and comprehensive review, and the attorney general is best positioned to achieve this understanding with solid support from the prime minister and strong coordination across other government ministries, Diakun says.
For Indigenous communities already struggling with access to water, treaty rights, or s. 35 rights, the climate crisis is a profound threat to meaningful reconciliation in Canada because the crisis disrupts the land, waters, ecosystems, fisheries, and the multiple land-based relationships many Indigenous communities rely upon, Diakun says.
"If we're serious about reconciliation in Canada, we must be serious about climate change and about engaging with how the climate crisis affects these communities disproportionately and exacerbates the profound injustices that they're already shouldering and struggling with."
For many years, there have been warnings that infrastructure is one of the frontlines of climate change, and Diakun says prisons, courts, and other judicial infrastructures are subsets of infrastructure also vulnerable to climate change.
Diakun has not seen sufficient data on the vulnerability of Canadian prisons and actions taken to protect prisoners and staff, and he says the Deep Freeze in Texas last May is the most jarring and recent example of why Canada's unreliable data is concerning.
Last year, Diakun says extreme weather knocked out the power grid in Texas, leaving hundreds of prisoners trapped in inhumane conditions without water, food, blankets, and in the cold with overflowing toilets.
Extreme weather events are increasing in frequency, severity, and intensity, and Diakun says it is critical to consider that communities facing systemic racism are less likely to be able to prepare for extreme weather, have resources to rebuild and recover, and more likely to be criminalized in the context of chaotic circumstances produced by severe climates.
For example, when Hurricane Katrina hit New Orleans, poor Black folks were affected, he says. "When they tried to find supplies to help themselves and their families survive, they were called looters. They were criminalized in the media and by the state."
Canada struggles with systemic injustice with Indigenous people and Black and Brown folks disproportionately represented in the criminal justice system. Diakun says that as the climate crisis worsens, the situation will create more difficulty for the communities overrepresented in the prison system.
"If we're serious about tackling systemic racism in Canada and serious about tackling the barriers that Indigenous communities are already facing in Canada, we have to get proactive about climate change."
The legal community can do more to address the climate crisis Diakun says lawyers can advocate for climate change by demanding leadership and urging the bar associations to offer more resources for understanding climate change and how it affects their practice.
"Every lawyer should be asking themselves; how will the climate crisis increasingly affect my practice and my clients' interests and what can I do proactively to make sure that those interests are protected?"
The climate crisis will be different for practice areas; for example, Diakun says evidence suggesting rising heat increases crime should concern criminal lawyers.
Six legal organizations co-signed the letter, including the Canadian Environmental Law Association, West Coast Environmental Law, and East Coast Environmental Law. It also attracted signatures from over 100 prominent lawyers and legal practitioners representing many areas of law.