By getting out ahead of its competitors and grabbing immunity first, Loblaw Companies Ltd. has managed to out outwit and outplay its grocery rivals in an alleged bread price-fixing scheme, say competition lawyers watching the drama play out.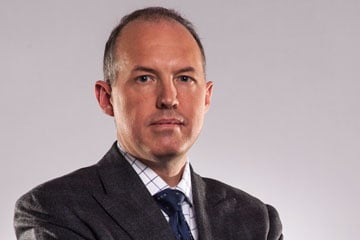 By getting out ahead of its competitors and grabbing immunity first, Loblaw Companies Ltd. has managed to outwit and outplay its grocery rivals in an alleged bread price-fixing scheme, say competition lawyers watching the drama play out.
"The bureau's program is fairly cut and dry. If you're the first person to make that call you get immunity; that's the way that works. It's all about the race to be the first person to call the Competition Bureau," says Michael Osborne, a competition law lawyer with Affleck Green McMurtry LLP in Toronto.
"You don't go to jail, you don't pay a fine, you don't get convicted or plead guilty to a criminal offense — it's like it didn't happen from a criminal standpoint. From the civil standpoint, however, the plaintiffs are still going to go after you and exact their pound of flesh."
On Dec. 19, Loblaw and George Weston announced they had "taken action" to address its role in "industry-wide price-fixing arrangement" involving certain packaged bread products. A press release from Loblaw and George Weston indicated the two companies went to the Competition Bureau in March 2015 after reported the issue when they discovered the coordination of retail and wholesale prices from late 2001 to March 2015.
This week, Loblaw announced it would offer eligible customers a $25 gift card to be used at its stores and expects some three to six million Canadians will take advantage of the offer, amounting to a $75 million to $150 million quarterly charge.
"It will be interesting to see what the terms and conditions of that gift card will be — in particular, whether in accepting the gift card they will build a release into that or a class action waiver," says Osborne.
With respect to the offer of the gift card, competition lawyer and former Competition Bureau commissioner Melanie Aitken says it shows Loblaw and George Weston are trying to manage brand reputation at the same time.
"I think Loblaw have played it well strategically and managed the situation effectively," says Melanie Aitken, co-head of the competition, antitrust and foreign investment practice with Bennett Jones LLP in Washington. "Obviously they have been in to [talk to] the Bureau for quite some time now. Their priorities are going to be managing the exposure to criminal aspect, which they have managed. Their directors, officers and employees — provided they cooperate — will be immune. So they have skirted that."
Aitken says the companies will also have to grapple with reputational impacts, as well as customer perception.

"They have also now put a lot of pressure on the bureau to make sure the other parties to the agreement — consumers won't be too happy if only Loblaw does it."
The Competition Bureau and the other parties involved will now be looking to calculate the amount consumers were overcharged, and the individual market share each was responsible for, in order to come up with penalties for the other participants.
Meanwhile, Metro and Sobeys have said they didn't violate the Competition Bureau Act when it came to how they price bread and are co-operating with the bureau's investigation.
In the case of George Weston and Loblaw, the employees involved are "no longer with the Companies," according to the statement released on Tuesday.
The second party to call the Competition Bureau will get "leniency" which involves pleading guilty to a criminal offence of price-fixing and paying a fine.
"They get a 50 per cent reduction on their fine and their employees are not charged criminally," says Osborne. "After that, for the third person to call the percentage reduction in fine goes down and there is a possibility to a likelihood that the people involved at the executive level will be called to account personally and have to plea guilty to an offense."
The Competition Bureau of Canada executed raids on Nov. 1 at the head offices of some major Canadian grocery companies in a criminal investigation regarding the alleged price fixing of packaged bread in Canada over a period of 15 years. The raids were executed after search warrants were obtained.
Soon after, plaintiff class action law firm Merchant Law Group LLP launched a national class action on behalf of "all Canadians who, have between 2001 and 2017, purchased packaged bread from certain retailers in Canada, and were subjected to paying higher prices due to a price-fixing conspiracy in the grocery industry (including Loblaw and Superstore, Weston Foods, Sobeys, Metro, Wal-Mart stores, and Giant Tiger Stores.)"
Strosberg Sasso Sutts LLP also commenced a class action seeking $1 billion in damages and an additional $100 million in punitive damages. And on Dec. 21 Sotos LLP announced it is representing an Elliot Lake anti-poverty activist, Irene Brockton, in a proposed class action seeing $1 billion in damages on behalf of all Canadian purchasers of bread and other packaged baked goods.
"I think the plaintiff lawyers will have a case to say maybe this wasn't a settlement reached but if we weren't out there suing them nothing would have happened," says Osborne.
He adds this case is a good example where when an in-house counsel hears about a possible Competition Act violation it should be considered a "legal emergency."
"This is when you take the little hammer and break the glass and call the competition lawyer and wake that competition lawyer up if you have to, and move very fast. There is a reasonable chance your co-conspirators are calling the bureau to rat you out. You want to rat them out before they rat you out," says Osborne.