Black residents are four to five times more likely to be stopped by police than whites, says Ensemble Montréal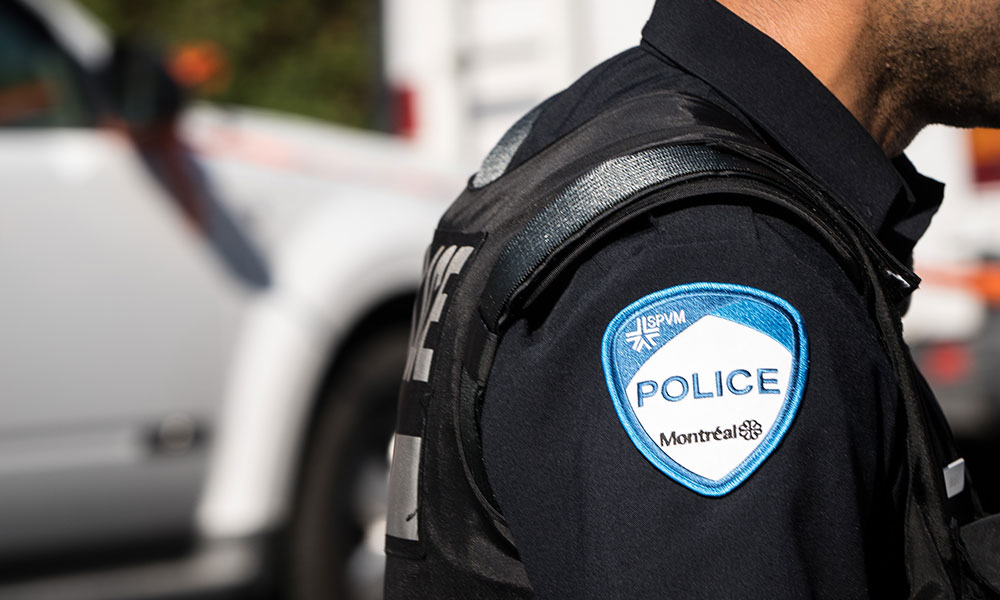 Ensemble Montréal has called for the use of body cameras to prevent racial profiling by the Montreal police.
The municipal political party, which is a coalition of elected municipal representatives and community groups, will table the motion at the Montreal council's Feb. 24 session, according to a news release from Ville de Montréal - Opposition officielle à l'Hôtel de Ville de Montréal.
The party, which sits in opposition, argued that despite the opportunity to do so last year following the completion of the pilot project, the administration of Mayor Valérie Plante had refused to deploy body cams among the Service de Police de la Ville de Montréal (SPVM).
Racial profiling has worsened over the past year, Abdelhaq Sari, Ensemble Montréal spokesperson for public safety, said in the party's statement. "Last October, a report on police stop-and-checks revealed that indigenous and black people are between four and five times more likely than whites to be stopped by SPVM officers," he said. "As for people of Arab origin, they are on average twice as likely to be stopped as a white person."
Independent Councillor Marvin Rotrand said that despite the SPVM's declared intentions to combat racial profiling, few concrete steps have been taken, which the SPVM has blamed on the costs being too high.
"According to the SPVM, it would cost $17.4 million to implement the technology, and $24 million per year in staff and management costs," said Rotrand in the news release. "These costs are excessive and reflect neither reality nor the many technologies on the market. For example, they chose the most expensive technology for video data storage, while other cities are doing it for much less with other technologies."
Rotrand argued that the deployment of body cams has proven valuable to other cities, since it "provides an additional tool to complement officers' event reports, facilitates evidence sharing with Crown prosecutors, improves public perception of the role of police, and decreases vexatious and unfounded complaints against police officers."
The Center for Research-Action on Race Relations (CRARR) has backed the planned motion, which it says will suitably mark Black History Month in February. Describing body cams as "a win-win solution" for both residents and police, CRARR spokesperson Alain Babineau said that it was time to "put the subject of body cams back on the table," especially since "the technology has greatly evolved" since the SPVM's one-year portable cameras pilot project ended in April 2017.
The Muslim Association of Montréal-North also supported the motion. According to Abdelaziz Rzik, vice-president and founding member of the association who also serviced as a member of the Arab communities' SPVM oversight committee from 2008 to 2018, "[r]eal action is required to enable [the Arab community and the SPVM] to work together: they must deploy these body cameras."