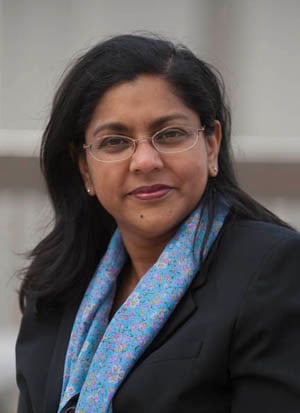 While we are all in a period of adjusting from summer mode to fall activities, I find the mood to be more sombre than in previous years. Perhaps it is because I am in the sandwich generation — between aging parents and university-aged children, both of whom require time and assistance. Perhaps it is because I can see that no matter how hard we work to eliminate problems, new ones arise.
The recent shootings that have taken place over the summer in Toronto, Edmonton, and just recently at the Parti Quebecois rally in Montreal are clear examples. Overall levels of crime are down, but gun violence appears to be rising. What is puzzling, however, is why the gun registry debate became so heated and polarized in the first place, and why it was eliminated.
Most Canadians are not interested in owning a gun. However, some are collectors, or use firearms for sport or for self-protection.
Individuals can choose to lend their energy to activities to help or to harm. The difficulty, of course, is that human beings are a highly imperfect species and we often get things mixed up. We invent all kinds of reasons for being unnecessarily aggressive, forceful, and sometimes violent. Often there is no reason involved at all; we simply react, or have lost control of our minds.
Considering the human tendency to over-react, policies that restrict and discourage the use of guns as a tool for self-defence are common sense.
While the long-gun registry was not perfect, it was seen as a tool by chiefs of police across the country to at least have some control of the firearms in Canada. For lobby groups that advocated for the registry, it was a symbol of Canadian urban social values that resist the proliferation of firearms in our communities.
For those lobbying against the registry, the initial arguments focused on the unnecessary expense of creating the system in the first place, the unfair financial burden placed on firearm owners, and that the data gathered would be of no use in any case.
The passage of
Bill C-19
, Ending the Long-gun Registry Act, triggered a constitutional challenge by Quebec and an injunction against the destruction of the Quebec data and related IT infrastructure. Quebec argues that under s. 92(13), it has the right to legislate in the area of property and civil rights which includes the creation of a gun registry. Destruction of the data by the federal government would impede this power. Like police forces in other parts of Canada, the long-gun registry is believed to be a useful tool to control the numbers of guns in the province.
In addition, the Barbra Schlifer Commemorative Clinic has filed an application before the Ontario Superior Court to have Bill-C-19 declared unconstitutional, arguing that it violates women's right to security and equality under s. 7 and 15 of the Charter of Rights and Freedoms. The City of Toronto has added its voice to the injunction to preserve the data until the constitutional challenge is determined.
In reaction to these court challenges, the Canadian Shooting Sports Association is encouraging gun owners to swap and sell their firearms in order to render the long-gun registry data useless. While a clever trick against an imperfect system, this is highly cynical effort that is contrary to the rule of law and should be roundly condemned by politicians of all stripes.
This tactic begs the question as to what the real reason for opposing the registry was. It appears to be more of a privacy and fear of confiscation issue than about efficiency of the registry. If these were the main issues of the opponents of the registry, Canadians were entitled to hear these arguments and time should have been offered to focus on fine-tuning the implementation of the legislation, rather than just eliminating it.
Canadians deserve better than being drawn in to U.S.-style wedge politics, pitting law-abiding citizens against each other. We deserve a full debate and discussion of this complex problem, including the issues of border control, sentencing, and gang violence so we can decide how best to manage the millions of firearms that are in our country. We are mature enough to know that sometimes we can't just do what we want to do because we want to do it. We can be more than pawns in political games, but only if we demand more from our politicians.