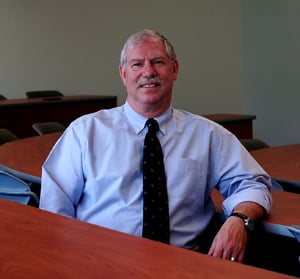 The Federation of Law Societies of Canada is one step closer to establishing national standards for students entering bar admission programs in all Canadian common law jurisdictions.
The federation's common law degree implementation committee submitted its
final report
to the FLSC's council last week. The council is set to review the report at a meeting Sept. 15.
The report follows recommendations for national standards proposed by an FLSC task force. These recommendations were adopted by all Canadian law societies last year.
If the council approves the report, it will then have to make a recommendation to the law societies as it doesn't have regulatory authority. The implementation deadline has been set for 2015 but if the recommendations are adopted, there will be reporting obligations for law schools starting this academic year.
Philip Bryden, dean of law at the University of Alberta and a member of the common law degree implementation committee, says the issue of national standards was brought to light in part by the fact the requirement for entry into common law bar admission programs is different for foreign-trained law students than those trained in Canada.
"There really weren't a standard set of requirements among Canadian law schools, and there's nothing inherently wrong with that but there was a sense that there ought to be . . . just as a matter of fairness between people who went to law school in Canada and people who went to law school in other parts of the world," he says.
University of Victoria law dean Donna Greschner, who is also a member of the federation's national committee on accreditation, says, "Without those standards there's a great risk that foreign-trained lawyers — many of whom are Canadian by the way — will not be treated in a fair and just way."
Establishing national standards would also address the current complications with lawyers becoming increasingly mobile, says Greschner.
"If lawyers are going to be able to practise anywhere in common law Canada . . . then of course there needs to be national standards to ensure that there is that same high quality across the country," she says.
Bryden adds that it may be comforting to employers to have a set of standard expectations for all law graduates going through the bar admission program, whether they completed their legal education in Canada or abroad.
However, getting all laws schools to comply is not so easy.
"There are challenges for some law schools in terms of how they're going to modify their programs in order to achieve compliance by 2015," says Bryden. "There's a kind of regulatory burden aspect in the sense that law deans are going to be required to do annual reporting, and that takes a certain amount of time."
Greschner recognizes it could be challenging for some law schools to meet the 2015 compliance deadline as they face budget restrictions and limited staff.
There has also been some concern about law schools producing cookie-cutter lawyers if they all have to meet the same standards. But Greschner says she doesn't think it will be an issue. "It is a legitimate concern that we don't want onerous accreditation requirements that will unduly stifle law schools but I think the federation has been quite careful to leave lots of room for innovation."
Bryden is of the same mind. "I think that there will always be room for a lot of differentiation among Canadian law schools. If you look at the landscape now, there are substantial similarities among law schools and significant differences. And so I don't see that disappearing in the new environment."