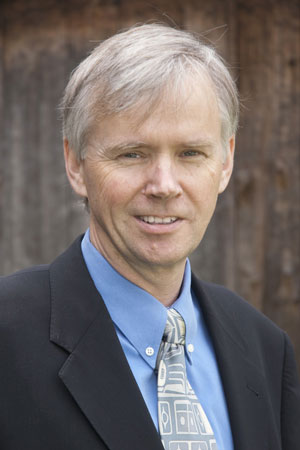 The new dean at the University of Victoria Faculty of Law plans to continue building upon the law school's strengths, particularly in the area of indigenous law.

"I don't think I'm looking for a major change of orientation of the school but rather building upon the huge foundations we already have in environmental law, in indigenous law, in experiential learning more generally, [and] in strong academic formation across a whole range of areas," says Jeremy Webber.

Webber began his five-year term as dean on July 1, taking over from former dean Donna Greschner who remains a professor at the law school.

Webber has been a law professor at the university since 2002 where he also held the Canada research chair in law and society. He was also one of the visionaries behind the school's graduate program in law and society. Prior to joining the university, Webber was the law dean at the University of Sydney in Australia. Before that, he was the associate dean of graduate studies and research at the McGill University Faculty of Law.

He says he always admired the University of Victoria for its academic quality and the faculty's commitment to social justice. The faculty "really lives its commitment to social justice in a way that I've seen no other faculty do," he says.

The University of Victoria is known for its emphasis on experiential learning, particularly through its co-op program. Although they're not far from it now, Webber says he would like to be able to guarantee all students experience in a co-op or clinic.

About one-third of law students participate in the co-op program, he says; one-third volunteer at the Law Centre; and many others take part in the school's business law clinic, environmental law centre, and most recently the indigenous law research clinic, which is currently a pilot project.

The two-year project, launched last summer, was funded by the Law Foundation of Ontario and operated under the auspices of the Indigenous Bar Association and the Truth and Reconciliation Commission of Canada. Webber hopes to establish it as a permanent clinic at the law school.

"It involves working with First Nations communities, indigenous communities more generally, to look at the resources that exist within those communities' own traditions for dealing with the challenges that the communities face," he says.

Webber will be stepping away from teaching in his first year as dean but says he is very keen to eventually get back into the classroom.