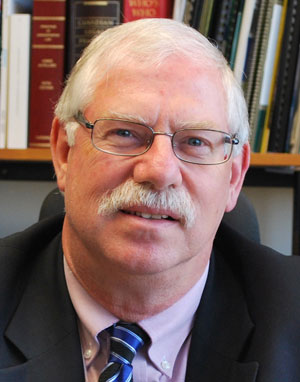 Thunder Bay, Ont., is the hometown of two of Canada's most distinguished and original legal thinkers: Bora Laskin and Paul Weiler. So perhaps we should not be surprised that what could be characterized as the most radical change to university legal education in Canada in a generation, the "integrated practice curriculum" of Lakehead University's new JD program, originated in Thunder Bay.

Make no mistake; even though Trinity Western University's desire to bring a faith-based private university into Canada's mix of law schools is garnering much more public attention, it is Lakehead's JD program that represents the most significant shift in thinking about Canadian university legal education that has taken place during the course of my academic career.

It is not obvious the people who promoted Lakehead's entry into the field of professional legal education thought of their project as a radical change to the Canadian law school landscape. They looked around them and saw small communities where it was difficult for ordinary people to find a lawyer, and where many local lawyers were nearing the end of their professional careers. Compounding the problem of lack of local access to legal services, there seemed to be few opportunities for law students to obtain articles in these communities.

As a result, there appeared to be limited prospect for a "next generation" of local lawyers. Where others saw a problem, the people of Thunder Bay saw an opportunity. Their goal was to create a law school whose graduates would serve the legal needs of smaller communities, including aboriginal communities, with a particular focus on the communities of Northern Ontario. They thought it was not enough simply to bring a law school to Northern Ontario; it was important the program offered by that law school be designed with the needs of the communities it intended to serve in mind.

The idea that law schools serve particular communities is neither radical nor particularly novel. To a greater or lesser extent all Canadian law schools can be said to serve the communities in which they are located, and by a combination of design and historical circumstance all of this country's law schools can lay claim to some element of distinctiveness in the way we approach legal education.

At the same time, all of us share common aspirations for our graduates that tend to drive our programs in similar directions. All of us prize academic excellence and we want the education we offer our students to enable them to pursue rewarding careers, including careers in large regional, national, or international law firms.

Likewise, all of us recognize the study and practice of law has become highly specialized and, within the limits of our institutional capacities, we seek to provide our students with a rich and varied array of optional course offerings. In practice this means all of us try to a degree to be "full-service" law schools, providing instruction in a range of specialized topics in addition to those that are compulsory in the curriculum.

What makes Lakehead's integrated practice curriculum special is it is designed to integrate the practical experience and skills training law graduates are supposed to receive during their year of articling into the three year JD program. This characteristic has allowed the Law Society of Upper Canada to treat Lakehead's JD as the equivalent to its new Legal Practice Program, thereby satisfying the articling requirement for admission to the Ontario bar.

Lakehead students have more hours of instruction than is typical in other Canadian law school programs (108 credits versus the regular 90-96 credits) and they all participate in a four-month placement during their third year. Lakehead's program has a number of other distinctive features, including compulsory first- and second-year courses on indigenous legal traditions and aboriginal law, as well as compulsory third-year courses on small practice essentials and the business of law.

At the same time, the range of optional courses Lakehead is proposing — at least at the present time — is more limited than the selection typically available at other Canadian law schools of comparable size. I suspect the process of implementing this model and sustaining it over time will create challenges for Lakehead's faculty and administration, but I have no doubt the prospect of success is worth the risk of failure.

The challenge Lakehead's program represents for other Canadian law schools is that its graduates can be called to the bar in Ontario without doing a year of articling, whereas the graduates of other law schools must either complete articles or the LPP before they become full members of the legal profession in Ontario. If Lakehead's graduates can be called to the bar in three years rather than four, some are asking, why is that not the case for the graduates of other Canadian law schools?

My own view is the traditional program of three years of law school plus a year of articling is a good model for most Canadian law students, and is particularly well-suited to students who are able to obtain articles at larger firms. What Lakehead's program forces other Canadian law schools to confront is the possibility it may not be the best model for everyone who aspires to become a lawyer in Canada, and may not even be the best model for all of our own students.

While this possibility may lead to uncomfortable conversations in some law schools, it may also spur us to be more willing to explore new and creative approaches to the ways we educate our students and serve our communities. For that contribution alone, the good people of Thunder Bay deserve the thanks of all us who care about Canadian legal education.