Victoria Watkins, executive director of OsgoodePD, on the value of micro-credentials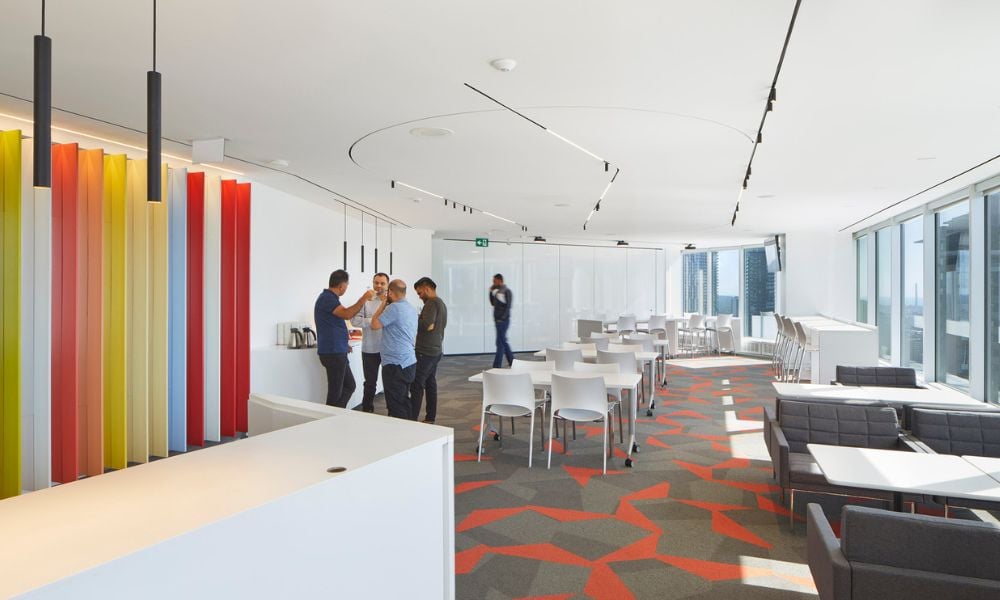 This article was produced in partnership with Osgoode Hall Law School, York University
When Victoria Watkins, executive director of OsgoodePD, was general counsel for Coca-Cola, the company was making changes to its pension program, which fell under her purview. Although she worked as a corporate lawyer, pension law was an area she wasn't too familiar with. "It would have been really handy for me to have a five-day deep dive into pension law. Not that I was ever going to practice it. But it was an important issue for me at the time," Watkins explained.
If Watkins were in the same position now, she'd know exactly where to go for that refresher. OsgoodePD offers just such a course. Along with more than 50 others. The subjects of these certificate programs—micro-credentials as they are sometimes known—run the gamut of the legal profession, from entertainment law to human resources.
The benefits of micro-credentials
While these short, intensive courses don't provide university credit at York, they are perfect for legal professionals looking to enter a new practice area or who are faced with a case that touches on subjects they haven't thought about since school, or that are newly relevant because of new circumstances.
"During the pandemic, one of the full-time Osgoode faculty came and said, 'You know, the law is applied differently in times of emergency. Maybe we should do something on emergency law.' And, so we did," says Watkins.
That's one of the benefits of these micro-credential courses: while graduate degree programs require years of approval before being offered, these courses can be nimble, answering needs in real-time. "Sometimes when you launch a new one it's very popular because there's pent-up demand and it's brand new," Watkins says. "We can put them together pretty quickly, so we can be on top of things that people need at the moment."
And because they answer specific needs, they aren't necessarily just for lawyers. "There are a lot of people out there who have legal risks and responsibilities in their jobs," Watkins explains. "When I say there's a lot of them that are for people who are not lawyers: we have programs on education law, a certificate in mental health law, public procurement law. We have a whole suite of certificates for people who work in HR roles, and more. These are all dealing with legal and practical issues. But the bulk of attendees in those programs are not lawyers."
Making Connections
An Osgoode certificate can address needs that aren't, strictly speaking, professional, though they are job-related. Watkins brings up the example of the Ombuds certificate, which they do in collaboration with the Forum for Canadian Ombuds (FCO). "It draws people in ombuds roles from all across the country. I think making those connections was a key benefit to the people who went to those programs. Usually in that kind of role, you're on your own. And it's a very lonely kind of job, I imagine. So, they value networking."
And while the opportunity to network remains one of the benefits of completing a certificate, Watkins says that the nature of networking has changed since the pandemic and everything went online. It's not that networking stopped, but it has changed. "Almost all of these certificates have some social elements built into the agenda. Pre- or post-program networking sessions, and more formal active learning activities run throughout the program are a couple of examples. You're not just sitting there listening to lectures," she says. "You're doing group work and engaging with like-minded professionals and experts in the field. You're solving problems. So you do feel more connected with your fellow students and instructors. You do still see a lot of people when you're in breakout groups but it is different."
Watkins predicts that in the future courses will follow a blended delivery model, where some modules in the course are in person, but the rest remain online. The transition to predominantly online may have affected the kind of networking that is possible, but it hasn't limited the courses themselves or the connections students have built with instructors and others in the program. "You would be surprised at what you can do online," she says. "Sometimes it's better than in person. The way people are presented on screen, you can have a greater sense of connection than you might in a classroom. Being in person does not automatically equate with engagement. Compared to the previous model of in-person-only programs, many instructors have shared that the cohorts in the online certificates appear to have a stronger cohesion with one another which has really amplified class discussions and engagement with program content."
Victoria Watkins is Assistant Dean at Osgoode Hall Law School and Executive Director of Osgoode Professional Development. As an academic entrepreneur, she leads a multi-disciplinary team that creates, markets and executes both professional graduate degree programs and non-degree continuing professional development programs.