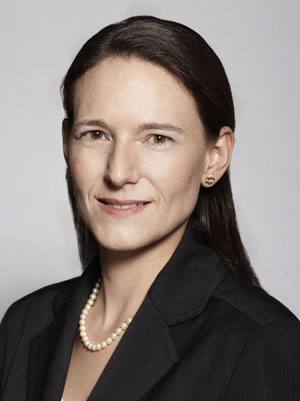 The much-anticipated decision of the Quebec Superior Court in the
Timminco
CCAA matter involving pension plans in Quebec declares pension deemed trusts a priority over secured creditors.
It represents a major shift in Quebec law, says Tina Hobday, a partner with Langlois Kronström Desjardins LLP who led the team representing two pension committees independent of the company.
The court essentially came to two conclusions in the motion heard as part of the CCCA matter but transferred to Quebec to be dealt with.
"The first part of this is that s. 49 of Quebec pension legislation called the Supplemental Pension Plans Act creates a valid deemed trust for unpaid pension contributions. The previous state of the law was that there was no valid deemed trust for anything," says Hobday.
Typically, companies are supposed to be up-to-date on their contributions.
"Section 49 indicated the deemed trust but didn't actually create a valid deemed trust," says Hobday. "That was the first step, but Justice [Robert] Mongeon said it wasn't enough to get all the way — it has to be determined whether there is a priority for the secured lender."
In
Timminco
, Mongeon reversed his earlier decision in
White Birch Paper Holding Co
., in which he held s. 49 of Quebec's Supplemental Pension Plans Act did not create a deemed trust.
In his decision, Mongeon acknowledged the reversal from
White Birch
, saying the ultimate decision is the same but the difference is a debtor-in-possession lender trumps everyone else but was not the case in Timminco.
In his decision, Mongeon indicates in
White Birch
he created a super-priority charge for the debtor-in-possession lender and because of the supremacy of the federal law the same conclusion would occur if faced with the same set of facts.
It is expected the decision in
Timminco
will have a "significant impact" says Denis Ferland, a partner in the restructuring and insolvency practice at Davies Ward Phillips and Vineberg LLP in Montreal who thinks the case will have influence beyond Quebec.
"So far, given the White Birch decision, in this province, the conclusion was
Indalex
does not apply to Quebec to the extent that it sets a priority for the Ontario pension plan regime because legislation in Quebec is different," says Ferland. "This time around, Mongeon comes to a different conclusion than in
White Birch
, saying the paramountcy of the federal legislation is not relevant here because you have an argument between two creditors that has to be determined by Quebec legislation as opposed to federal and Quebec."
Ferland and others believe the decision will create pressure on lenders because the new step in this case is any amount owing and unremitted is covered by a deemed trust.
"What [Mongeon] is saying is that the contribution is the employee portion, the employer portion but also the amount required to meet the pension plan obligation. This judgment covers all three elements," he says.
The decision is good news for pension plan members as it indicates a strong endorsement that pension plans and special payments need to be maintained and will trump recovery by a secured creditor.
But the outcome is viewed differently by lawyers like Sandra Abitan, a partner with Osler Hoskin & Harcourt LLP in Montreal who represented the debtor-in-possession lenders in
White Birch
, who was surprised to see the judge land where he did.
"I would expect it to be appealed. It puts a new burden on lenders to make sure that when they're lending to a company that has pension contribution obligations to keep them absolutely current right until the time they are paid out. So even if you're in CCAA and you get some cash flow relief, it's only cash flow relief if there is a stay of the obligation to make payments during CCAA, but know that they have to be paid for you to recover," says Abitan.
Sylvain Rigaud of Norton Rose Fulbright Canada LLP, who also acted on
White Birch
representing the monitor, says the "innovation" in Mongeon's decision in
Timmico
is that he based it not only on s. 49 but the combination of ss. 49 and 264 of the Quebec pension legislation. The court said the latter provision allows the conclusion the amounts owing to the pension plan are actually deemed to be excluded from the assets of the company and cannot be seized or assigned.
That meant Investissement Québec could not have a first-ranking security that would be opposable to the pension plan.
"That innovation has never been made before and in doing so he reaches a conclusion contrary to
White Birch
but distinguishes it in that
Timminco
involved a conventional security, not a DIP lender," says Rigaud.
In Ontario and in cases like
Indalex
and others, the courts in Ontario refer to the Personal Property Security Act that says a deemed trust has priority over secured lenders.
"In Quebec, we don't have a PPSA and we don't have anything that says anything like that in our Civil Code, for example, and what the Superior Court said in this decision in
Timminco
is this provision 264 is the equivalent of PPSA in all other Canadian provinces," says Hobday. "But it doesn't create a priority — it is not in the assets of the company."
That means in
Timminco
those monies deemed to be in trust and not part of the assets of the company are just not available for any creditors.
Hobday says there are few cases in Canada that deal with the issue but they all differ on the facts and the applicable law in the province.
"Each case has been unique," says Hobday. "
Timminco
in this case you have competing creditors — the pension funds up against a secured lender but not a DIP lender — in Quebec under Quebec law and DIP lenders always have a 'super priority.'"
The other significant case in this area of law is the
Aveos Fleet Performance Inc.
also heard in Quebec Superior Court last November. In that case, as in
Timminco
, dealt with a secured creditor versus a pension plan. But the legislation in question was federal.
"The court in
Aveos
decided it was not covered by a deemed trust. They are all sort of the same and at the same time different and the differences end up being crucial," says Hobday.
The decision in
Timminco
won't apply in all situations in all companies and pension plans, says Hobday, but adds: "Whether you're a pension plan member or retirees they should be pleased as it represents more protections than they had before. Justice Mongeon specifically states it doesn't cover the entire deficit of the plan but it protects at least the unpaid contribution."
Now the parties involved need to decide if they will appeal, which will have to happen by mid-February. If there are no appeals Mongeon stated in his decision there will be a future hearing to determine the actual dollar amounts to be repaid into the pension fund in light of his decision.