With Bill C-25 receiving royal assent on May 1st, amendments to the Canada Business Corporations Act are a little closer, including for diversity disclosure.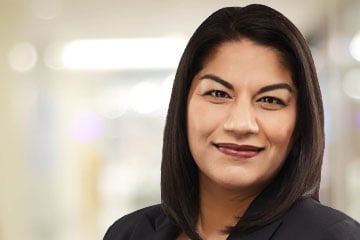 With Bill C-25 receiving royal assent on May 1st, amendments to the Canada Business Corporations Act are a little closer, including for diversity disclosure.
Bill C-25, which will amend the Canada Cooperatives Act, the Canada Not-for-profit Corporations Act, and the Competition Act in addition to the CBCA, is intended to bring federal legislation in line with Canadian securities laws, TSX rules and international best practices. The key reforms to the existing legislation will affect diversity disclosure, majority voting requirements and internet posting of meeting materials.
Regarding diversity disclosure, "the most significant difference to the CBCA amendments versus the securities laws is expanding the categories" of diversity, says Rima Ramchandani, who is co-head of the capital markets practice at Torys LLP in Toronto.
While Canadian securities law regarding diversity disclosure is restricted to the representation of women, Ramchandani told Legal Feeds, the CBCA amendments will expand this to other underrepresented groups, namely visible minorities, aboriginal peoples and people with disabilities.
"The other big difference is that under securities laws, venture [i.e., smaller] issuers don't have to comply with securities rules for diversity disclosure, but they would have to comply with the CBCA rules," she says.
The regulations under Bill C-25 are still in draft form, and still have to go through a public consultation process before they are finalized, mostly in the next 18 to 24 months, and there may be changes made, she adds. "I think CBCA companies are likely going to have a view on the expansion of these new rules, which are broader than the securities law requirements that currently apply to them."
Under the draft CBCA regulations, public corporations that are governed by the CBCA would be required to disclose the number and percentage of women, visible minorities, aboriginal people and people with disabilities on their boards of directors and within senior management; whether the issuer has adopted a written policy in respect of diversity relating to the enumerated categories on the board of directors; the extent to which diversity relating to the enumerated categories is taken into account when nominating directors and appointing executive officers; and whether targets have been adopted for women, visible minorities, aboriginal people and people with disabilities on the board and in executive officer positions.
The "policy driver behind these rules ... is to nudge corporate Canada in the direction of improving diversity at the board and senior management level," says Ramchandani.
Similar disclosure rules led to the development of market practice in which most Canadian companies have mostly independent board members, she says; likewise, with the new proposed CBCA regulations "no one is requiring you to have a certain number of people on boards who are women, or minorities"; however, the legislation is "ultimately encouraging boards to put policies in place, to increase diversity without mandating it."
According to a review that Canadian securities regulators released last autumn, nearly 40 per cent of all issuers continued to have no female directors or executive officers. The review was conducted almost three years after regulators had implemented new disclosure requirements relating to female representation and in C-suites. The requirements, which came into effect in late 2014, "forced issuers to explain in their disclosure … their decision-making, stats and data."
In Canada, Ramchandani adds, "we have large financial institutions that have been early adopters of best governance practices," such as banks, insurance companies, and larger market-cap companies. "Their numbers are strong" for diversity representation, she says. Yet many smaller-cap issuers have traditionally had an underrepresentation of women.
"At a high level, there was certainly some improvement," she notes. "There was some uptick in issuers adopting policies, and a number of issuers that had no women [on boards or senior management] have at least one woman now. But I would say it's been modest progress."
The Department of Justice will next consult stakeholders (notably CBCA companies) on the Bill C-25 regulations, which may result in revisions. The regulations will then be published in the Canada Gazette along with a regulatory impact analysis statement, and stakeholders may then review and comment on them. Finally, the regulations will be finalized and proclaimed into force.
Ramchandani estimates that CBCA corporations will likely be required to comply with the new diversity disclosure, as well as majority voting requirements, in the 2020 or 2021 meeting season. She is hopeful that the new regulations will encourage CBCA public companies to begin thinking of engaging members in the other enumerated categories, noting that many issuers already "appreciate the importance of diversity and don't stop at [engaging] women."
Still, she says, "for those issuers not already doing this, … it's hard to imagine they'll go the next step" to increasing representation in the other categories.