Those directed back to and jailed in U.S. should be entitled to timely return to border: association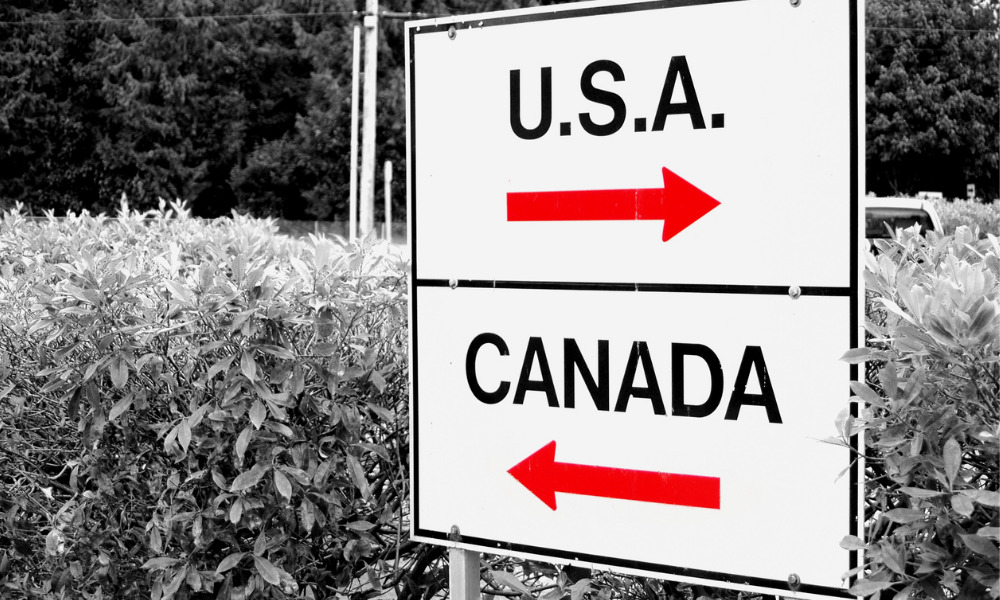 The Canadian Association of Refugee Lawyers (CARL) has expressed relief that the federal government has decided to remove the COVID 19-related Canada-U.S. border restrictions, which it says has prevented vulnerable and marginalized refugee claimants from entering Canada since the pandemic began.
Canada should never have imposed this policy, said Aviva Basman, CARL's president, in a media release. "There were, and continue to be, reasonable alternatives to protect refugees and protect public health."
Kate Webster, the association's advocacy co-chair, called the policy harmful. "We have tracked cases where refugee claimants were immediately jailed when handed over to U.S. border officers, and then faced deportation to their country of origin without having had a chance to make their refugee claim in Canada," Webster said in the release.
The border restrictions are against Canada's international and domestic legal obligations relating to refugee protection and have caused severe harm to refugee claimants when detained in the U.S., the association said in its statement.
"The [United Nations High Commissioner for Refugees'] caution throughout the pandemic on the danger of blanket border closures is a strong indicator that Canada has failed to live up to its obligation to protect refugees," said Maureen Silcoff, CARL's past president.
The association, which expressed its concern that those who were directed back to and jailed in the U.S. remain at risk of never returning, called on Canada's government to work alongside the U.S. government so that these people can make a timely return to the border.
In March 2020, Canada implemented travel restrictions for refugee claimants and measures for their return to the U.S. upon arriving at the Canadian border. The association noted that, days prior to the announcement of these restrictions, Bill Blair, who was then federal minister of public safety and emergency preparedness, said that Canada would not reject refugee claimants and would instead subject them to a health screening and a 14-day quarantine after they have crossed the border.
Last May, the association filed a legal challenge before the Federal Court, claiming that the Canadian government failed to address its international obligations to refugees and to protect those who have been turned back to U.S. jails. In October, the association successfully defended a motion filed by the government to remove it as a voice for refugees in the case. The litigation was pending at the time the policy changed, the association said.
The Canadian Association of Refugee Lawyers, established in 2011, is a non-profit organization comprised of over 350 lawyers, academics and law students from across the country. It aims to act as an informed national voice on refugee law and the human rights of refugees and forced migrants.