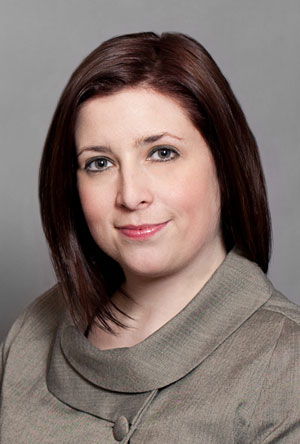 For the first time in my life, I found Christmas hard.
During the weeks leading up to Christmas, I co-chaired the CBA National Administrative and Labour and Employment Conference (and learned what people mean by the word "hater," but I'll leave that for another column); our entire family had the worst stomach bug ever; work was very busy with lots of travel; the kids both had respiratory viruses and secondary ear infections; and, on Tuesday Dec. 15, one of my law partners – Gerry Fleming – died suddenly.
I wish I could write that Gerry was old or physically sick. Instead, he was a young 45-year-old father of two.
Gerry and I shared a devotion to blunt truth; so it is with respect to him that I add that Gerry was no saint. He was, at times, difficult, hot tempered, and unpredictable. I probably considered him as an adversary equally as often as I considered him a friend. Gerry was also a very proud father, had a generous spirit, and a very sharp wit.
Of course, there has been plenty written about the high rate of mental illness in the legal profession, and how difficult it is for "lawyer types" to ask for, and
receive, help
. I've already written about how the legal profession must redefine "success" and learn how to be supportive instead of competitive.
There have also been plenty of articles written on how to
cope with suicide or
or ways in which Canadian society can
reduce suicides
.
So, I'm not going to write about any of those things. Rather, I thought I would share some stories about Gerry that honour his contributions and spirit.
Gerry understood the client's cost sensitivities. He would pick one day a month and schedule all his applications/motions on one day. The whole docket for that day would be filled with Gerry's matters. That way, there was no time wasted waiting between applications.
Gerry was a litigator, practising primarily in the area of insurance defence. Plaintiffs in personal injury actions would frequently cry when being examined by Gerry, who was like many tough insurance defence lawyers. However, unlike most, Gerry would often make the plaintiff feel like they were his friend by the end of the examination.
Gerry was often particularly animated in discoveries. In one instance, a plaintiff insisted he was telling the truth, despite the significant departure from early statements, because he had sworn on the Bible at the onset of the discovery. Gerry said to the plaintiff: "If you're telling the truth, I'm going to eat that Bible." The plaintiff came around with a more truthful version of events.
Gerry liked to give plaintiff counsel a heads up in circumstances where he had obtained surveillance (without directly divulging the surveillance or what had been obtained through the surveillance). On one occasion, Gerry and plaintiff's counsel were waiting for the plaintiff to arrive for a discovery. Plaintiff's counsel mentioned in passing that she hadn't actually met her client in person before. Gerry, as only he could, made a (negative) comment about the plaintiff's personal appearance. Plaintiff's counsel caught the meaning.
At our most recent partner's retreat, I was delighted when Gerry confirmed his attendance, as I knew that he would speak positively on many issues of importance to me, particularly those around improved communication.
Gerry's love of sleep and naps was renowned. After lunch Gerry went missing. The partners in our office were getting together to discuss some business development opportunities, which specifically involved some of his key contacts. I e-mailed him to tell him to come back. When he returned, he clearly looked like he had just gotten out of bed. One of the other more witty partners asked him whether he had just left a woman in his hotel room. Gerry, without missing a beat, said yeah, "Monica" — referencing the partner's spouse. Everyone laughed hysterically.
Gerry's wit typically brought people closer together and injected much-needed humour into any serious conversation.
Similarly, Gerry "refused" to co-operate during an effort by marketing to obtain a current picture. Here's the result:
Ultimately, Gerry was confident and impulsive. At one firm retreat, Gerry was the driver of a van carrying three other lawyers from the office. Gerry insisted on driving. At one point, a passenger in the back was struggling to find a cup holder. Gerry contorted himself, while continuing to drive, to assist in the back seat search for the cup holder, and just narrowly avoided a rear-end collision when everyone screamed.
Unfortunately, I know that we will not be the only law firm mourning the loss of a colleague from suicide.
Here are some warning signs of suicide from
save.org
:
Warning signs of suicide
These signs may mean someone is at risk for suicide. Risk is greater if a behaviour is new or has increased and if it seems related to a painful event, loss, or change.
• Talking about wanting to die or to kill oneself.
• Looking for a way to kill oneself, such as searching online or buying a gun.
• Talking about feeling hopeless or having no reason to live.
• Talking about feeling trapped or in unbearable pain.
• Talking about being a burden to others.
• Increasing the use of alcohol or drugs.
• Acting anxious or agitated; behaving recklessly.
• Sleeping too little or too much.
• Being withdrawn or feeling isolated.
• Showing rage or talking about seeking revenge.
• Displaying extreme mood swings.
• Having a preoccupation with death.
• Suddenly happier, calmer.
• Losing interest in things one cares about.
• Visiting or calling people to say goodbye.
• Making arrangements; setting one's affairs in order.
• Giving things away, such as prized possessions.
A suicidal person urgently needs to see a doctor or mental health professional. Support them in those efforts.