Aird & Berlis, Bennett Jones, Clark Wilson, Fillmore Riley, Stewart McKelvey, Torys announce changes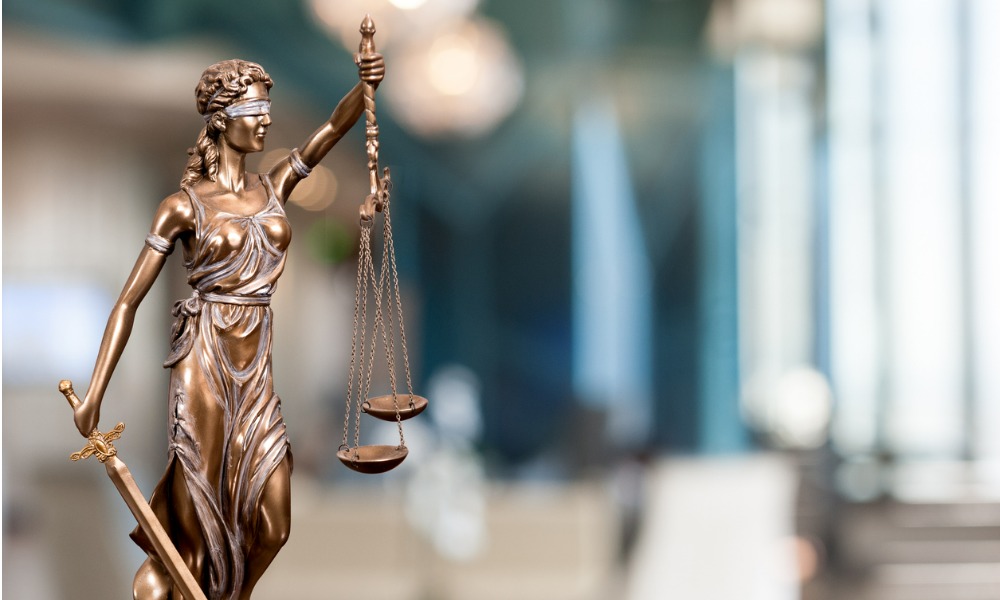 Welcome to this week's roundup of movements among major law firms, in which we sum up significant hires, promotions, departures, and other announcements.
Aird & Berlis LLP
The firm named Adam Braun as a partner and member of the capital markets, corporate/commercial, and investment management and registration groups.
Braun's practice focuses on fund structuring and implementation, structured real estate transactions, and securities registration and compliance. He advises private issuers, domestic and non-resident dealers, advisors, investment fund managers, and private equity funds.
Before joining the firm, he served as legal counsel and senior policy advisor at the Ontario Securities Commission for more than seven years.
Bennett Jones LLP
Jonathan Fried was honoured by the Japanese government with the Order of the Rising Sun, Gold and Silver Star – one of Japan's highest honours bestowed on foreign citizens. He received the decoration in a ceremony at the Japanese Imperial Palace in Tokyo on November 9.
Fried served as Canada's ambassador to Japan from 2008 to 2012 and was decorated as a tribute to his contribution to strengthening bilateral relations and promoting friendly relations between Japan and Canada. He was commended for leading emergency assistance and reconstruction efforts in response to the Japan earthquake and tsunami in 2011 and his ongoing engagement with the Japanese government and private sector to this day.
Fried currently serves as one of the firm's senior advisors. He helps clients navigate international trade and financial regulations and frameworks in certain areas, such as competition, informatics and telecommunications, extractive industries, and ESG matters.
Clark Wilson LLP
The firm welcomed St.John McCloskey as an associate in the tax practice group.
McCloskey has experience advising on tax and administrative law matters, such as indirect taxes, goods and services tax, provincial sales tax, and various land taxes. He was called to the Connecticut and British Columbia bars in 2017 and 2021.
Before joining the firm, McCloskey was an articled student at Thorsteinssons Tax Lawyers and a law clerk at the Law Society of British Columbia.
Fillmore Riley LLP
The firm has welcomed Allison Fehr as an associate.
Fehr practises in the area of civil litigation, including insurance law. Before joining the firm, she articled and practised law at another law firm in Winnipeg. She earned her Juris Doctor degree from the University of Manitoba in 2019, receiving course awards for highest standing in taxation of trust and estates and children and the law.
Stewart McKelvey
Annelise Harnanan and Nikolas Shymko joined the firm as associates in the Halifax office following their admissions to the Nova Scotia bar.
Harnanan's practice focuses on commercial transactions and agreements, corporate formulation and reorganization, estates and trusts, M&A, and privacy. Meanwhile, Shymko was a former instructor at the Law-Éducation-Connexion Outreach Program in Montreal.
Both attended McGill University with a double degree in civil and common law in 2021.
Torys LLP
Mark Bain will step down from the Canadian Council and Public-Private Partnerships (CCPPP) board after spending two decades with the organization – six years of which as chair. He announced this in front of 800 finance, engineering, law, construction, procurement, and consulting leaders gathered to open the CCPPP's 30th annual conference.
Bain is the head and co-head of the firm's public-private partnership (PPP) and infrastructure and energy practice, respectively. He has advised on major capital projects across Canada, including over 80 significant PPP projects. He has represented all principal stakeholders in such transactions, including sponsors, equity investors, lenders, arrangers and underwriters, contractors, service providers, and public authorities.
Submit all your law firm news, including appointments, moves and other professional news, to our legal publications by filling out this form.
You may also send information here.