Seven law firms made new announcements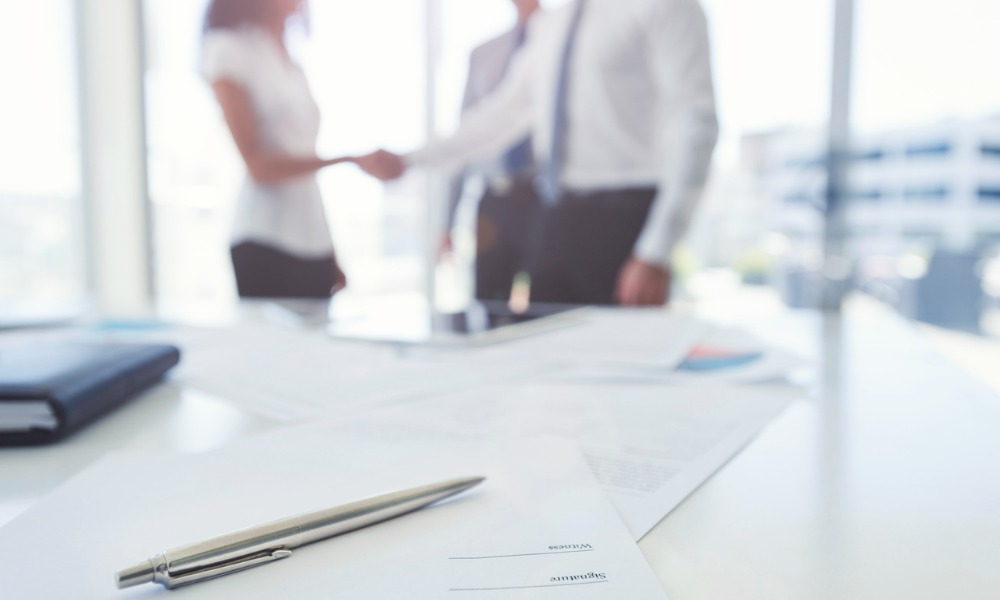 Welcome to this week's roundup of movements among major law firms, in which we sum up significant hires, promotions, departures, and other announcements.
Borden Ladner Gervais LLP
Craig Chiasson was appointed vice-chair of the International Chamber of Commerce (ICC) Canada Arbitration Committee for a two-year term. The committee comprises some of the world's leading practitioners in international arbitration. It is a vital link between Canadian users and practitioners of international arbitration and the ICC Commission on Arbitration.
Chiasson is a partner in the firm's Vancouver office. He specializes in international and domestic commercial arbitration and investment treaty arbitration. He has experience dealing with complex commercial, construction, and energy disputes.
He has appeared before several arbitration institutions worldwide, including the International Centre for Settlement of Investment Disputes, the Hong Kong International Arbitration Centre, the London Court of International Arbitration, and the Singapore International Arbitration Centre. Moreover, he has represented clients before the Provincial Court of British Columbia, the British Columbia Court of Appeal, and the Supreme Court of Canada.
Burnet Duckworth & Palmer LLP
David Haigh will leave the firm next month after more than 50 years of service.
Haigh is a firm partner whose practice focuses on serving on international arbitration tribunals dealing with various subject matters, including energy, intellectual property, telecommunications, pharmaceutical, and coal mining. He specializes in investor-state investment and commercial disputes and has previously acted for and against national entities.
He is a fellow of the American College of Trial Lawyers and the Construction Lawyers Society of America. He is also a fellow and chartered arbitrator of the Chartered Institute of Arbitration and a founding member of the Western Canada Commercial Arbitration Society.
"BD&P has been my home for most of my career as a practicing lawyer," Haigh said. "I am proud to have worked with so many capable and admirable colleagues. I trust you will all keep up the best of our tradition, high standards of performance, and support for one another."
Cox & Palmer
The following partners recently received King's Counsel designation:
Eddy is a partner in the firm's Fredericton office. He is also the chair of the employment and labour group in New Brunswick. He has extensive expertise in labour, human rights, and employment law, including union certification applications, unfair labour practice complaints, grievance arbitrations, attendance management, labour injunctions, and collective bargaining.
He also represents clients in matters related to the Occupational Health and Safety Act, pensions, human rights complaints, wrongful dismissal actions, and disability claims and provides advice to employers in both unionized and non-unionized workplaces.
Bowlen is a partner in the firm's Fredericton office. She practices civil litigation, particularly medical malpractice, health law, and personal injury. She is a member of the Canadian Defence Lawyers and has been a presenter at client and continuing legal education seminars on insurance topics.
She previously served on the board of directors of the York Group of Companies and St. John Ambulance New Brunswick Council.
Profit is a partner in the firm's Moncton office. She specializes in insurance, medical negligence, and class actions. She has appeared before all levels of courts in New Brunswick, the Supreme Court of Nova Scotia, and the Supreme Court of Prince Edward Island.
She has presented to the legal and medical communities on various aspects of litigation and risk mitigation and written articles published in national insurance magazines. She is the current president of the Canadian Bar Association's New Brunswick branch.
Meanwhile, Gavin MacDonald was appointed to the board of directors of the Atlantic Provinces Economic Council (APEC). APEC is a non-profit organization based in Atlantic Canada that offers independent research and analysis to help support the regional economy.
MacDonald is a partner in the firm's Halifax office and the co-chair of the banking group. His practice focuses on business law, particularly in organization and financing, business restructuring, insolvency, and banking. He previously served as board chair of the Halifax Chamber of Commerce.
Gowling WLG
Cyrus Reporter rejoined the firm as a partner in the Ottawa office's government affairs group.
Reporter is a public policy and communications practitioner with over 25 years of executive-level experience in both the public and private sectors. A respected adviser, he will assist clients with strategic communications, risk mitigation, government relations planning, and direct advocacy. He will also be involved in the firm's initiatives in India and the United Arab Emirates.
Most recently, he served as vice president for public and government affairs at the Canadian National Railway Company. In this role, he oversaw the company's engagement with governments at all levels across North America.
"We are delighted to have Cyrus rejoin our team," Ottawa managing partner Wayne Warren said. "Harnessing his formidable background in government, law, and public policy, Cyrus will help our clients engage with policymakers, respond strategically to regulatory developments, and make significant inroads into new markets."
McKenzie Lake Lawyers LLP
The firm welcomed Kayla Gordon as an associate in the Guelph office's family law practice group.
Gordon has practised exclusively family law in Guelph throughout her career. She has significant experience negotiating and preparing domestic contracts and representing clients in court. Apart from her legal work, she sits on the Guelph Wish Fund for Children board. She also serves as chair of the Wish Fund's Auction Committee and co-chair of the United Way GenNext Committee.
Osler Hoskin & Harcourt LLP
Alex Gorka was named co-chair of the firm's M&A practice. He will work alongside co-chair Jeremy Fraiberg.
Gorka is a partner in the firm's Toronto office. His practice includes representing public and private companies, special committees, and financial advisors and advising on significant and complex domestic and cross-border M&A transactions, joint ventures, and restructurings across various sectors.
Meanwhile, Brian Gray was appointed chair of the firm's private equity practice.
Gray is a partner in the firm's Toronto office. He advises on private equity and cross-border transactions and frequently assists clients with securities law, corporate governance, and strategic matters. In addition to private equity, his industrial experience includes financial services, manufacturing, automotive, information technology, retail, and mining.
"We are thrilled to announce the appointment of these talented and skilled practice leaders who have demonstrated unparalleled client service and who fully understand the commercial and legal needs of our clients," corporate department chair Manny Pressman said.
Torys LLP
Mitch Frazer was appointed to the Order of Ontario for 2021. The Order of Ontario is the province's highest civilian honour. It is reserved for Ontarians from all fields of endeavour and backgrounds whose excellence has left a lasting legacy in the province, Canada, and worldwide.
Frazer is a partner and the chair of the firm's pensions and employment practice. He has advised top Canadian corporations and pension funds on pensions, benefits, and employment matters. Besides his legal duties, he serves as the chancellor of Ontario Tech University. Frazer is also one of the co-founders of the National Institute on Ageing at Toronto Metropolitan University.
Meanwhile, Eileen McMahon was inducted into the Canadian Marketing Healthcare Hall of Fame. The Canadian Healthcare Marketing Hall of Fame honours healthcare marketers who have contributed to the industry and are inspiring to others.
McMahon is a partner and the chair of the firm's intellectual property and food and drug regulatory practices. A registered patent and trademark agent in the US and Canada, she helps clients identify, protect, and leverage intellectual property and regulatory assets, obtain and maintain market exclusivity, handle high-risk situations, and navigate the impact of current and proposed laws on the ability to sell products.
Submit all your law firm news, including appointments, moves and other professional news, to our legal publications by filling out this form.
You may also send information here.