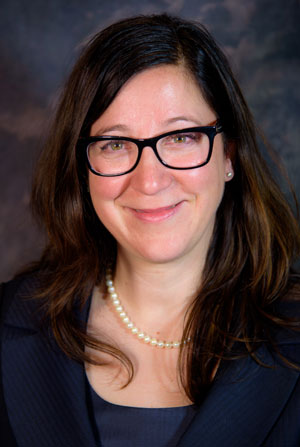 In-house boutique law firm Simplex Legal LLP is expanding its footprint east into the Ontario market, opening a new office in Toronto.

Last week, co-founders Martine Boucher and Geoff Best announced the move, saying it is a response to the growing demand for the Calgary-based alternative firm's services. Simplex also has an office in Montreal.

"We've been doing a lot of work for Ontario-based organizations under the national mobility agreement. We have a strong expertise in financial services and that's one area we get called about all the time and we were getting more requests to send people to be onsite. That was really the trigger that it was time to cement the presence in Ontario," says Boucher.

Simplex was founded in 2009 and has primarily been serving the Calgary and Montreal markets with 10 lawyers.

Ashley McInnis, formerly business development manager with Gowling WLG in its Hamilton office, is joining the firm as vice president of business development to aid in the Simplex expansion in Ontario.

"A lot of companies will have their legal department in Ontario, B.C. or Alberta but don't have a department in Quebec. We can help them shepherd their way through that," she says.

The short-term plan is to have 10 lawyers in the Simplex location in Ontario.

"I think 50 lawyers in Canada is the sweet spot for us," Best says. "We're actively recruiting now. We're always diligent in matching the demand side and the supply side internally."

Despite the downturn in the oil patch, Best says Simplex is "still busy in Alberta" and that the move east has more to do with expanding the business nationally.

"Companies are actively looking at ways of de-bundling services and doing things with more flexibility. The train didn't stop for us in Alberta, but having our foot in Common Law Canada and Civil Law Canada has proven to be a real competitive highlight for us. Cross-border companies like that they can deal with us in every jurisdiction in Canada," he says.

"It's a natural step for us," says Best. "It's obviously a critical market that we've been looking at for a long time and we've come to the stage where we have the critical mass and developed our systems enough to support us in a national way."

Best says Simplex is seeing a spike demand in a number of areas.

"Covering an absence or parental leave will always be there, but we're seeing a growth area in smaller legal departments or single person departments who see us as a safety valve," he says. "A one-person show can get overwhelmed very quickly and when you think about things like compliance being levied on companies it's only going one way. So we're a way for them to either focus on a transaction or event key to the company or throw us into different projects that might not get the attention at the time," he says.

Boucher says as buyers of legal services, in-house lawyers are looking for different ways of doing things with greater value.

"What we offer is in line with the movement that we see in a marketplace that is seeing a lot of the traditional work going from the law firms to in-house and we fit at the junction of the traditional law firms and in-house," she says.

Simplex also has plans to open an office in British Columbia in June.