SCC currently limits counsel's names to two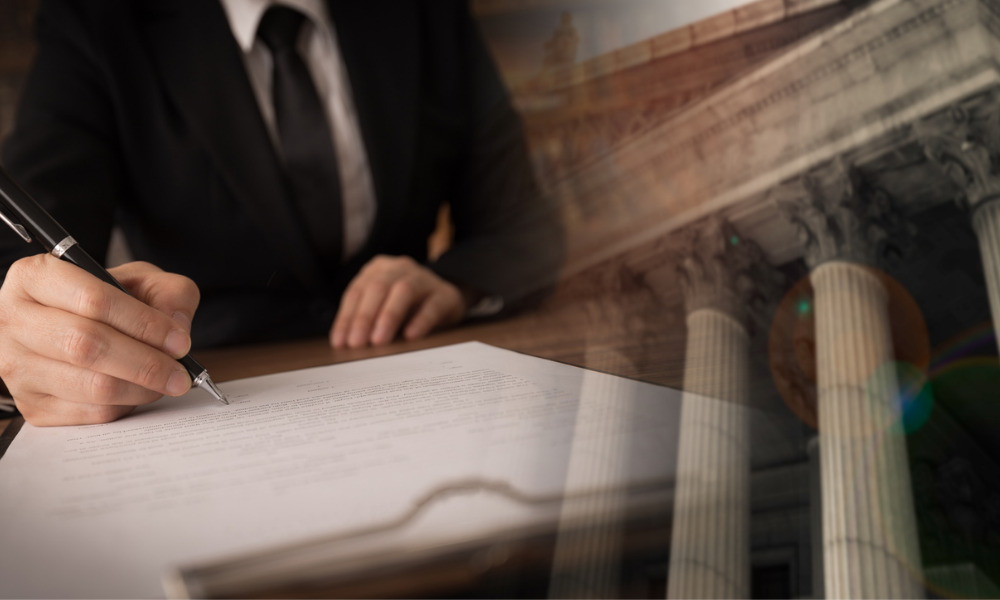 A recent Canadian Bar Association survey has shown that many lawyers want the Supreme Court of Canada to include a maximum of four counsel's names in its decisions.
The survey stemmed from a meeting the CBA had with SCC Justice Suzanne Côté and two other justices in July 2021. They discussed the limits on counsel for parties allowed to appear in hearings and receive credit in SCC written decisions.
In a letter addressed to Justice Côté, the CBA said that the Supreme Court Liaison Committee surveyed about 1425 lawyers to gauge their views on the number of counsel on interventions and appeals included in SCC decisions. The survey was distributed in French and English, with 522 participants responding to the English survey and 23 to the French survey.
Based on the results, a majority in both groups said that the SCC should limit the number of counsel's names in its decisions to four for both main parties and interveners. At present, the SCC limits counsel's names to two.
The results also showed the rationale behind the respondents' preference to include more counsel's names in SCC decisions. First, they want to recognize those lawyers who worked on the file. Second, they want junior lawyers to develop their careers. Third, they believe recognizing a co-counsel would increase the diversity of lawyers appearing before the SCC.
The CBA also reminded Justice Côté about the Court Ottawa Agents Practice and Procedures Committee's meeting in Dec. 2021. The SCC assured that "there would be flexibility going forward" regarding the number of counsel allowed to appear in hearings.