One third reported COVID-19 had no impact on their careers, another third reported lighter workload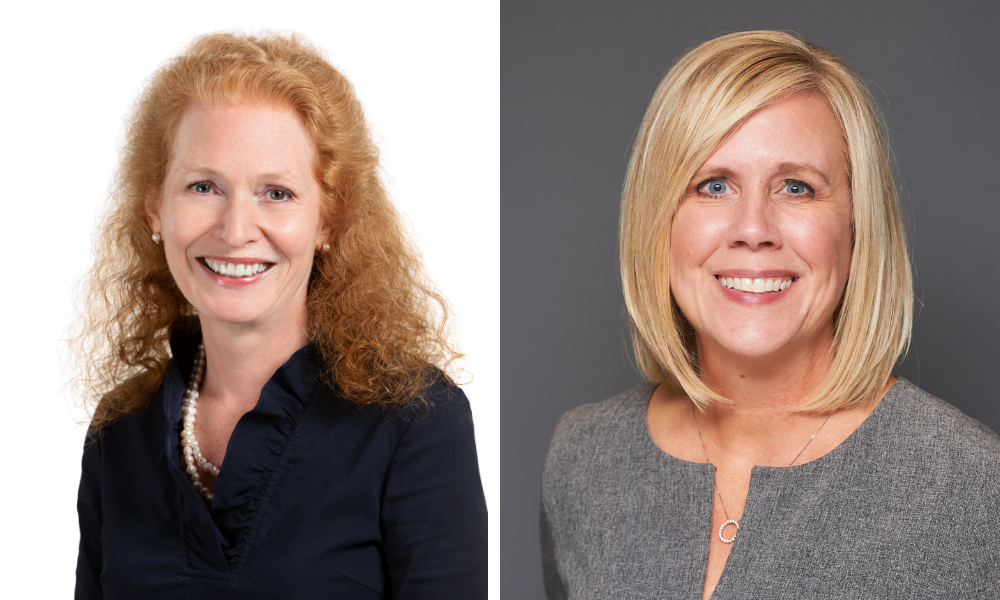 At last, some good news out of the pandemic. According to a survey conducted late last year of recent Canadian law school alumni, the employment rate and career satisfaction levels of junior lawyers is high.
According to the Law School Alumni Employment and Satisfaction for the Class of 2017, conducted from September through December by the National Association for Law Placement (NALP) and the NALP Foundation, both the employment rate (95 per cent) and career satisfaction levels (82 per cent) remain "remarkably high."
"We were delighted to see both employment and satisfaction remain high, and this relatively low impact of the pandemic on this particular cohort at what's a fairly critical point in their careers," says Jennifer Mandery, vice-president for research for NALP.
The study surveyed alumni of four Canadian law schools, receiving 306 responses by the end of December. This year's survey was the fourth of Canadian law schools. Among other key findings of the report were:
High mobility levels: 61 per cent of alumni have held two or more sequential positions since graduation.
Limited impact of COVID-19 and the economic downturn;

Close to one-third of graduates reported no noticeable impact on their jobs and careers;
Nearly one-third experienced a reduction in their amount of work;
One-fifth of alumni reported these issues affected their ability to meet billable hour targets.

Outstanding educational debt varied considerably:

Total educational debt ranged from none to $500,000 at the three-year mark;
Average educational debt remaining was $34,666, while eight per cent had more than $100,000 remaining.
The high mobility levels among junior lawyers, with alumni surveyed having held two or more positions since graduation, "is in line with what we've seen historically, though we did see a slight uptick" of five percentage points in those who are actively seeking another job at the time of survey, compared to last year's study, says Mandery.
As for the pandemic's impact, although a fifth of respondents reported that it was harder to meet their billable hour targets, the upside was a lighter workload, and they were still employed, notes Mandery. As well, 17 per cent reported a positive impact on their careers from the pandemic, she adds.
"There wasn't this enormous negative impact from the pandemic on folks' careers, so that's the good news out of the report," Mandery says.
With widespread media reports of job dissatisfaction and employees quitting for new jobs and firms, "we will see with the next year's report whether what looks like a very frothy market [especially for associates], based on media reports, is in fact shifting the dynamic in a substantive way," says Fiona Trevelyan Hornblower, president and CEO of NALP.
One item of interest in the study, Hornblower says, is that in looking at job satisfaction, respondents who had been working in hybrid office-home models, or working completely at home, reported higher levels of satisfaction than those working exclusively in the office. "As we plan for reopening," there is a message here for employers, she adds.
The full PDF report for Canadian law schools is available for purchase from the NALP Foundation at www.nalpfoundation.org/bookstore.
"This study, focused solely on Canadian law schools and on the experiences of our alumni three years after graduation, provides key insights as we all seek to evolve our curricula to meet our students' needs as they enter the profession," said Dr. Ian Holloway, Professor and Dean of Law, University of Calgary, and a member of the NALP Foundation Board of Trustees, in the organization's press release.
NALP is an association, headquartered in Washington, D.C., of more than 2,500 legal professionals who advise law students, lawyers, law offices, and law schools in North America and beyond. The NALP Foundation, based in Boston, aims to improve the quality and delivery of legal services by advancing excellence in strategic and practical organizational leadership, effective management of legal personnel, professional development of lawyers, access to and diversity within the profession and ethical practices and professionalism.
The organization hopes to expand on its coverage of Canadian law school alumni, and are invited to contact Jennifer Mandery ([email protected]) if interested.