Citizens in rural Manitoba will have more access to legal services with the merger of Thompson Dorfman Sweatman LLP and Christianson Law announced yesterday.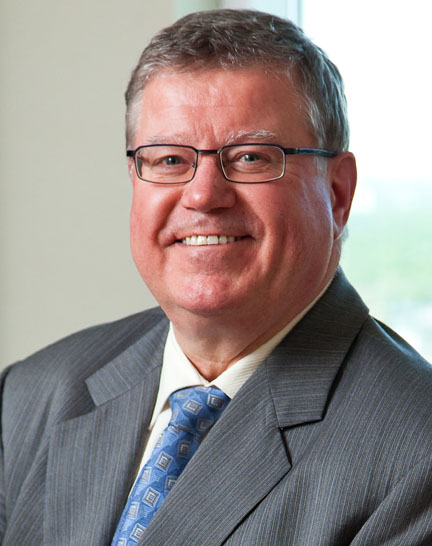 The merger of the Manitoba regional firm and Christianson will enable TDS Law to expand its services across the region and provide Christianson clients with a broader range of legal services. The merger plan has been underway since last April and includes two lawyers — Barney Christianson and Lucy Kinnear — and nine support staff from Christianson who will be joining TDS' 75 lawyers.
"In the past, if I've had a client with a tax issue, I've had to simply tell them 'Drive away, go into Winnipeg and see if you can find somebody,'" says Christianson, managing partner of Christianson Law. "Now I'll simply make a phone call and my client will get a meeting with a tax lawyer here, just as if the lawyer was across the hall."
According to Christianson, the merger will allow for longevity between his firm and his clients, enabling them to get legal services closer to home. In addition to their Portage la Prairie office, Christianson's part-time outposts in MacGregor and Gladstone, Man., will also be included.
With all members of the Christianson firm becoming TDS lawyers, rural clients will now have access to TDS Lawyers in Winnipeg, providing them with new services that include access to tax law, expropriation, labour & employment, environment law, intellectual property, and business immigration. According to Don Douglas, CEO and managing partner at TDS Law, select partners will travel to the Portage la Prairie location when their services are required.
"The plan from both sides is that the clients out here will receive legal services out here," says Christianson. "I frankly think that we'll be able to provide a much better service when everything that the client needs, from a legal perspective, can be done out of the same office, so that we have a complete knowledge of the client when we're working with them."
Douglas credits initially contacting Christianson to an idea that developed after speaking with a lawyer from a rural Manitoba firm at a lecture series. According to Douglas, the lawyer expressed a "real concern about how he would transition his practice as he got closer and closer to retirement."
"I thought what we might be able to do for good quality firms outside the perimeter highway is provide something in the notion of an exit strategy," says Douglas, who also believes that merging with a larger Winnipeg firm could attract young lawyers to their more rural locations.
"It's something that's been done very deliberately and carefully and we're very excited about it," says Douglas.
Like Douglas, Christianson believes the merger will benefit his firm in the long run by continuously providing his clients with legal services.
"Having these types of services available out here means that my clients, long after I'm dead and gone, will have access to their legal services here as will my staff," says Christianson.
According to Douglas, the partnership will require business results to be merged into the larger firm, but divisional accounting will remain "in place."
However, despite these changes, Douglas says the partnerships rebranding to Christianson TDS indicates that clients will still remain "the clientele of the Christianson office."
"The idea is not to in anyway, shape, or form, to diminish the importance of the Portage office in the Portage community," says Douglas. "Barney Christianson and his people are first-class individuals and we're just delighted to be altogether as one organization."
Update: Jan. 18: Clarify two lawyers joining TDS.