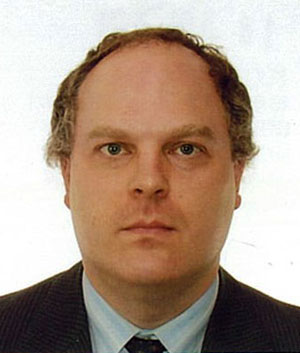 Parliament is currently wrestling with the issue of physician-assisted dying. This is an issue that is often religious, perhaps cultural, but always legal. Now is the time that Parliament could benefit from the wisdom and experience of a revived law reform commission.
The Law Reform Commission of Canada existed from 1971 to 1993, while the Law Commission of Canada began in 1997 and breathed its last breath in 2006. It was a good idea to set up these "evidence-based policy" bodies 45 years ago and it would be an equally good idea to revive a law reform body today.
The LRCC was created to act as a permanent, independent body that would keep federal laws up to date with ever-changing human activity. There are now, and will always be, thorny social and political issues that become legal disputes, particularly in the age of the Charter of Rights.
In 1988, it was abortion and the Supreme Court's ruling in
R. v. Morgentaler
. In 2013, it was prostitution and the court's
Canada (Attorney General) v. Bedford
decision. Today, it is the issues of physician-assisted dying and the legalization of marijuana.
In both of the current cases, we are looking at making non-criminal what is today a crime. Yet the Law Commission of Canada anticipated this debate more than a decade ago when it commissioned studies asking: What is a crime?
A law reform commission can be enormously helpful to any government dealing with highly charged issues.
For one, it provides a ready-made source of expertise on a wide range of subjects, including sociology, criminology, and economics as well as law. For another, it can draw upon contacts with similar commissions that already exist in the provinces and other countries to see how they deal with such questions.
We have already cited the "Swedish model" in our legal approach to prostitution, and in a globalized world, it is always a good idea to see what the seven billion other people on this planet are doing.
Bodies such as a law reform commission bring a number of assets to the table.
One is independence. Such a commission need not be beholden to any particular agenda.
The second is time. Such a commission need not just respond to the latest court decision or legislative proposal.
This leads to the other assets of focus and continuity. Such a commission can stay with a complex issue over several electoral cycles and provide a corporate memory for the next group of legislators. This is particularly important in our current Parliament, where almost 200 MPs are new to the job.
This is not special pleading for more jobs for lawyers. Nor is it a plea that every recommendation of every report by a revived law commission be adopted without questions or debate. It is a recognition that statutes such as the Criminal Code and the Charter of Rights are statements about how we want to think of ourselves and how we want the world to think of us.
It is also a recognition that a law commission could become an important part of the public conversation that Canada too often lacks. Having more informed, disinterested commentary should be everyone's goal, whatever their political perspective.
Just as war is too important to be left to the generals, so law reform is too important to be left only to the lawyers. Law reform is about what the law can and should be tomorrow; most lawyers need to focus on applying what is in front of them today. A law reform commission can provide a voice to non-lawyers and, by using accessible language, engage Canadians in the legal aspects of issues they already care about, such as physician-assisted dying.
We have important decisions to make in the legal field, decisions that will have long-term consequences. Having a national, bilingual, bijural sounding board to distill the thoughts and opinions of interested citizens on legal issues is something we can all support.
Robin MacKay is a research lawyer who specializes in criminal law and justice system issues. He lives and works in Ottawa.