Torys LLP is opening a new office in Halifax — but it won't be your typical law office.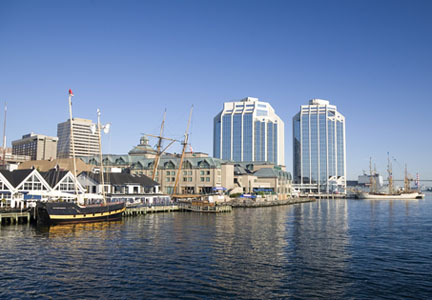 The Torys Legal Services Centre, set to open this autumn, will take on only fixed-fee work from the firms' corporate clients. The move is an acknowledgement of the shifting legal landscape and the desire of many clients for alternatives to the billable hour.
While some firms have experimented with alternative billing arrangement and even outsourcing commoditized work, the Torys Legal Service Centre is the first attempt by a large Canadian firm to set up what could be called nearshoring (versus offshoring) office dedicated entirely to fixed-fee work.
"I think its part of the evolution of the practice of law," says Les Viner, Torys' managing partner. "It's not a sudden transformational event, but it's very much a part of being responsive to the continuing changes in the marketplace and serving clients better."
Viner tells Legal Feeds while Torys did look to similar initiatives by Allen & Overy in Belfast, Ireland, and Ashurst LLP in Glasgow, Scotland, the legal services centre is a unique experiment.
Christopher Fowles, a corporate and securities lawyer who has been with Torys his whole career, will move to Halifax to lead the office.
"I'm looking forward to the challenge of doing something which hasn't really been done by a Canadian firm before," says Fowles.
The centre will handle recurring work for Torys' corporate clients, such as due diligence, contract review, and corporate reorganizations. In addition, it will also serve as a "legal incubator" for new innovations that can be exported to the rest of the firm.
"[Fowles'] mandate is not to do work that we already do . . . but to develop best practices in these categories of work and then training and migrating those best practices throughout the firm," says Viner.
Torys is looking to bring on about 15 lawyers to staff the new office.
Viner says the firm chose Halifax after looking at a number of locations inside and outside Canada.
"Halifax has a lot of really good lawyers, it has a wonderful quality of life, it has terrific universities," he says.
According to Viner, the new office won't originate any of its own work and will instead receive work from the firms' other offices.
"This office will appeal to lawyers who love to practise law," says Viner. "There's no expectation of marketing or business-building."
He went on to say the Halifax office won't pose a threat to the business of firms in Atlantic Canada. The lawyers working there will not generally practise Nova Scotian law but will be members of the Ontario bar.
"We are a complement and a supplement to the East Coast firms, says Viner." We're in a different space doing a different thing."
Raymond Adlington, managing partner and CEO of McInnis Cooper, one of Atlantic Canada's largest firms, says Viner called him last week to let him know about Torys' new move.
He says given Torys' isn't planning on doing Atlantic-based legal work in the Halifax office, there isn't likely to be any competition. And even if some of the other large firms were to set up shop in Atlantic Canada, homegrown firms will still have an advantage.
"There are a lot of unique aspects to the clients and industries in Atlantic Canada that we know like the back of our hands and that they don't have the same level of experience nor do they have the same depth of client relationships or local knowledge that we possess."
Overall, Adlington thinks the move is positive for Atlantic Canada's legal community.
"I think the one thing it demonstrates is an acknowledgement by one of these larger Toronto firms, in this case Torys, that the legal talents available in Atlantic Canada is as good as what's available elsewhere in Canada," he says.