An Ontario Superior Court judge has upheld the constitutionality of the controversial federal victim surcharge, saying the payment is neither a fine nor a punishment but merely a consequence of getting a conviction.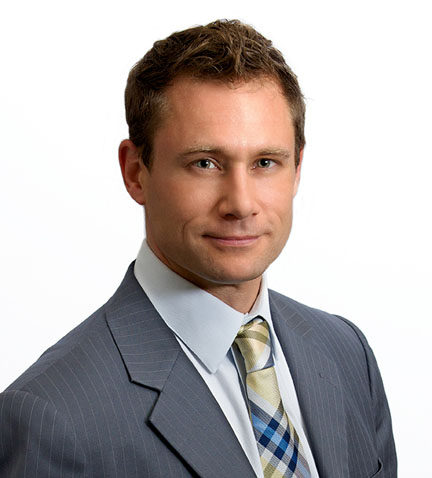 "I do not read a surcharge to be a fine. It is not in the form of a penalty. It flows from a conviction for a crime, but it is not a sanction in its own right. Rather, it is quite simply what the Crown has described it to be, which is a sum of money established to be a consequence of breaking the law," Justice Bruce Glass said in the first Superior Court ruling that dealt with the merits the victim surcharge.
Even if the victim surcharge was a fine or punishment, it would not be "grossly disproportionate" in the case before him, Glass found. He ordered four individuals to pay $100 for each of the charges they've been found guilty of.
One of the individuals challenging the surcharge is 51 years old and legally blind. She's also a recovering alcoholic who battles depression and bi-polar disorder. After paying rent, she has $31 per month plus her savings of $2,000 for all other expenses.
While Glass admitted the individuals before him had "an economic life style that is very humble," he said the law allows them the benefit of time to set aside some money to eventually pay the surcharge.
"In the case before me, with two years allowance to pay the surcharge sums, three defendants have two charges each and one has three charges. At three charges with $300 in surcharge calculations, the person would be paying $2.88 per week. At two charges in such calculations, the person would be paying $1.92 per week. Even a person of very modest means can achieve such payments," the judge said.
He added: "The victim surcharge set out in s. 737 of the Criminal Code of Canada does not fall into the category of bad law."
Trevor Brown, the president of the Defence Counsel Association of Ottawa, says the decision is silent about
R. v. Michael
, a Provincial Court ruling which last year found the victim surcharge is "a roving punishment" that's both "cruel and unusual."
The issue will likely require an appellate review because of these conflicting rulings, Brown says.
In the meantime, "in Ottawa, defence lawyers will continue to argue that the victim fine surcharge is unconstitutional based on s. 12 of the Charter, that it is a cruel and unusual punishment," Brown adds.
Another criminal lawyer, Douglas Baum, agrees the issue of constitutionality remains open pending an appeal court ruling.
Amendments to the Criminal Code, which took effect in 2013, require a surcharge of 30 per cent on top of any fine imposed by a court. In cases where there are no fines, the mandatory levy is $100 per summary conviction and $200 per indictable office.
In the past, some judges have resisted the surcharge where they felt accused individuals could not afford it. They did so by either giving criminals a very long time to pay the fee — in one case 50 years — or by not imposing it at all.
Beside the issue of disproportionality, criminal lawyers have questioned the logic of the surcharge. Monetary sanctions against convicted criminals have traditionally made up only a small fraction of surcharge revenue in Ontario. And 98 per cent of revenue generated for the Victims' Justice Fund comes from surcharges imposed on provincial offices such as Highway Traffic Act violations.
With files from Shannon Kari