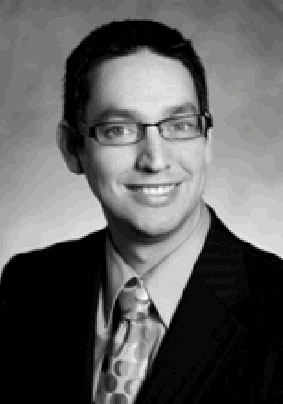 The Government of Canada recently introduced changes to the Immigration and Refugee Protection Act Regulations that could potentially affect the multicultural make-up of Canada. According to Citizenship and Immigration Canada, the proposed changes to the selection process were a result of "an extensive program evaluation, [and] stakeholder and public consultations, as well as other research." However, the announcement does not indicate whether CIC conducted any analysis on the impact these changes may have on Canadian multiculturalism.

Effective Jan. 1, 2013, the federal skilled worker class (or the "points system") will "rebalance the points" given towards an applicant's education, age, work experience, language proficiency, arranged employment, and adaptability. Under the new points system, greater emphasis will be placed on language proficiency, and a minimum level of proficiency in English or French must be met.

On Sept. 28, CIC announced new language requirements for immigrants seeking to become Canadian citizens. Applicants between 18 and 54 will be required to submit acceptable evidence of their proficiency in French or English when applying for citizenship. This change goes into effect Nov. 1.

In addition, a new federal skilled trades class will be created for skilled tradespersons who have a qualifying offer of employment in Canada and at least two years of work experience in the trade. Applicants in this category also have to meet a minimum level of proficiency in English or French.

While these changes, according to CIC, are meant to create a faster and more flexible immigrant selection system, the mandatory minimum language proficiency levels have come under fire. The Globe and Mail, in an article that followed CIC's announcement, reported that immigrant advocates expressed serious concerns about this new requirement.

One critic was quoted as saying there "will be a significant shift in source countries," and the changes may "exclude a whole group of people who can [otherwise] contribute [significantly] to Canada." Another raised the concern the requirement might "discriminate against folks who don't sound like us." Finally, it was also suggested the shift in source countries may return Canada to a "much more ethnocentric" society, which was the reason the points system was created in the first place.

Immigration Minister Jason Kenney promptly dismissed these concerns, saying such outcomes are "hard to predict", and in any event Canada's immigrant source countries "tend to ebb and flow for a variety of reasons."

In fact, government statistics show the top immigrant source countries over the past decade have remained consistent. China, India, and the Philippines — countries where neither English nor French is the first language — have been the top three countries over that period. Not surprisingly, since 1991, citizens of these countries have also placed among the top ethnic groups in Canada.

Given our Multiculturalism Act and that multiculturalism is enshrined in the Canadian Charter of Rights and Freedoms, the minister of Immigration, who also happens to be minister of Multiculturalism (in some groups, even king of Multiculturalism), ought to revisit these proposed changes before their coming into effect.

At the very least, before implementation, a study ought to be conducted on the impact these changes will have on Canada's current multicultural mix, and whether such impacts would be in tune with Canada's multicultural policies.


Guest columnist Rafael Fabregas is a Toronto-based lawyer whose practice focuses on business immigration to Canada.