Law firms should be careful about leaping into process automation, writes Kate Simpson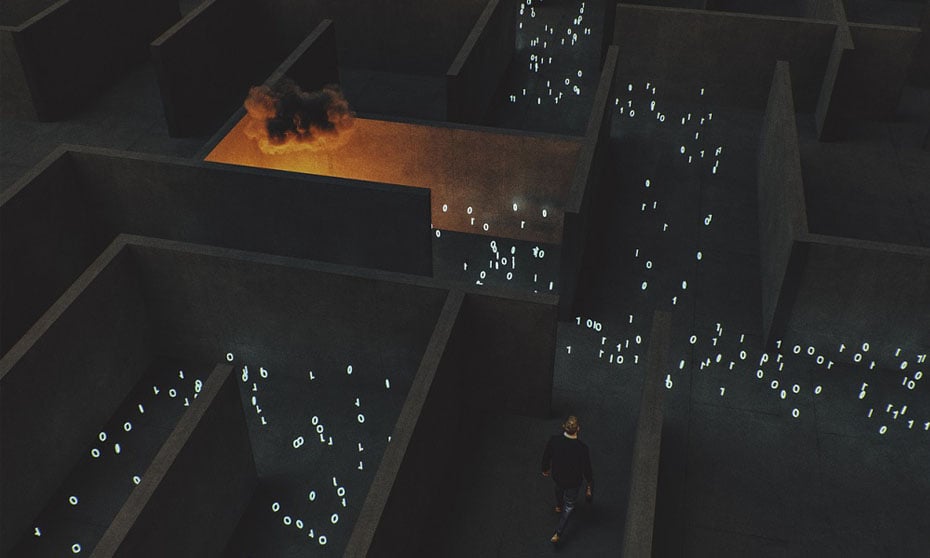 "Don't pave the cow path" — what a great saying! I came across this phrase in a Harvard Business Review article from last year about AI for the real world.
So, obviously, I had to look up the phrase to understand its provenance. And, of course, there are conflicting stories about origins, truthiness and meandering cows that I could share here, but those aren't really the point of this column. Suffice it to say, those in IT use this phrase today to warn against taking existing processes and simply automating them without digging into whether they are efficient, useful or even needed.
The 1990s brought a widespread focus on reengineering business processes and a radical restructuring of workflows within Fortune 500 companies across many different industries. Over the last couple of decades, technology has increased its influence in enabling these process improvement initiatives, from centralized databases of data to full "enterprise resource planning" systems that track and manage business resources, such as purchase orders, cash flow, payroll, stock levels, production capacity, supply chain management and HR data. These process improvement programs uncovered bottlenecks and potential cost savings across the enterprise. Process modelling as part of these programs identified redundancies and duplication, highlighting where optimization and reengineering could lead to greater business value.
More recently, the role of technology in such exercises has been to look at how these business processes might be more fully automated with human oversight. Business process automation, robotic process automation and digital transformation are terms that all refer to this new focus for technology — enabled business processes. But why (oh, why) do these matter for legal?
Artificial Intelligence, once you get the hype out of the way, is currently providing the most value by improving the numerous and rather manual business processes in the industry. Firms and legal departments are focusing on automating the back-office processes to prove some of the early wins for AI in the form of robotic process automation. As Arup Das, CEO of AlphaServe Technologies, describes it: "RPA is a solution that uses technology to enable computer software (referred to as robots or bots) to perform routine tasks by interacting with your existing applications. The bots capture and interpret data, manipulate it, use it to perform a task and convey the results to other digital systems."
For the business of law, it is this pulling together of several systems to perform a single task, such as matter intake or initiating the onboarding of a new starter, where process automation is finding its first foothold. Automatically sending out notifications to the multiple business units and systems involved with new starters creates time savings for busy staff, reduces duplication, data entry and risks of error in the system.
But as the saying "don't pave the cow path" reminds us, such operational efficiencies are achieved only by fully analyzing the manual process and redesigning it for a digital world. It is not as easy as simply digitizing the offline process. It requires rethinking why it is done in the first place, who really needs to be involved and notified and what the approval and escalation process should be.
For the practice of law, we are seeing early innovation efforts being driven largely by external vendors. They are bringing about digital transformation of the industry by automating the highly administrative and repeatable legal processes. Think of the typical closing process with its multiple documents, multiple versions and multiple signatories flying in, out and around a firm. Searching for the latest version ready for review and tracking signature pages within bloated email threads of inconsistent recipients and senders creates intense frustration and valuable time being wasted at critical times in complex deals.
One of the challenges of process automation is that there is often no mutually agreed manual process in the first place or, indeed, believing that the "flying by the seat of one's pants" way of doing things is due to each file being different and that surely there can't be any standard process to it all. Lawyers might agree at the highest levels that there is a process to all closings, but how they play out on the ground and in different teams can be wildly different.
But process automation requires every user adopt the same process for the automated tasks to work among teams and for the efficiencies to be eventually realized. This puts new lawyers entering the workforce at a distinct disadvantage; they are not only learning the traditional (i.e., manual) closing mechanics process but are also at the forefront of bringing about full digital transformation of these deals using the firm's new process automation tools. The processes are unlikely to match what they are seeing on the ground. These new lawyers are our true change agents.
Many say change is slow in law firms. They may be right, but simply paving over some of these meandering cow paths can't or won't work. So, we're amid this full digital transformation but without the pre-agreed manual procedures. It feels like we missed that business processes reengineering wave of the '90s, where business and legal processes might have been first analyzed and reengineered without access to the deep technology. Law firms today are dealing with both the initial creation of standard operating procedures at the same time as turning into truly tech-enabled firms, with the process automation bots as icing on the cake. No wonder the journey is slow.
Kate Simpson is national director of knowledge management at Bennett Jones LLP. Opinions expressed are her own.
Related stories