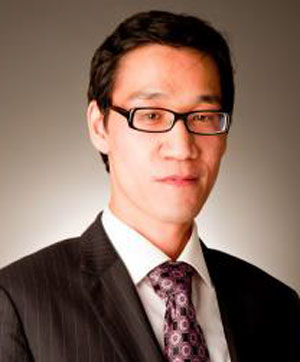 In a few months, articling candidates and freshly called lawyers will be pounding the pavement looking for positions.

For small-firm practitioners, the hiring process is a daunting and time-consuming task. There are many excellent candidates, and choosing the proper one is difficult.

The word "fit" is often bandied about, but it does not actually give you the tools to assess candidates. Simply relying on "fit" without anything more can result in a poor hire with disastrous consequences for the morale and productivity of your firm.

Hiring the right person requires preparation prior to the interview. In order to determine what the right "fit" is for your firm, you must identify the qualities you require in a candidate.

Once you know this, create a table with the qualities listed down the far left column and each candidate's name across the top row. How you value each quality will dictate its weight in total score.

For example, all categories can start with a score of five, but if research skills were more important, you could score that out of 10. Creating a visual representation of what is important to you and how the candidates score will simplify the assessment process.

The following are examples of qualities we have looked for in our hiring process:

Writing
An evaluation of the cover letter and any writing samples provided, with a specific focus on grammar, style, and overall presentation is undertaken. One recent example of something we viewed as warranting a reduction in this score was portions of an application package sent in Word format while other portions were in .pdf format. This lack of consistency detracted from the presentation of the materials.

Research
We generally give articling candidates a short research and writing assignment, and grade it out of five. We also question a candidate's knowledge of the firm and reported cases. This might not be as important for clerical staff, though "resourcefulness" could be a category in such instances.

People skills
Depending on the position, people skills may be important. This includes your assessment of how the candidate would interact with clients and colleagues. If you require a primarily research-driven position, people skills can be weighted less. However, if they are to be managing files, interacting with clients, or in a leadership role, this category should be weighted more.

Organization
Under this category, we assess the candidate's ability to manage time, workload, work-life balance, and how well they present themselves. We also look at their technological literacy as we value an understanding of how technology enhances productivity.

Community connection
As we are a small firm in a smaller city, we value a candidate's connection to the community, as it is both a potential source of business and an indication that they may be serious about committing long term.

Other
Including a catch-all category is a good way of capturing unique qualities of a candidate. For example, if a candidate speaks French, that could be worth one point; if he or she has excellent references, that could be worth another point. This category can also be used to detract points. For example, a candidate's last-minute rescheduling of the interview or stronger interest in another area of law may warrant a reduction in points.

Having a system of scoring candidates and creating a visual representation of this is an effective tool for overcoming difficulties in articulating how we feel about candidates. Knowing what qualities you value will also guide you in formulating questions for the candidate. As small-firm practitioners, we need the hiring process to be efficient and successful.

As in all aspects of a lawyer's life, preparation, preparation, preparation for the process is key.

Kevin Cheung is a lawyer at Fleck Law in Sarnia, Ont., practising in personal injury, wills and estates, and estates litigation.