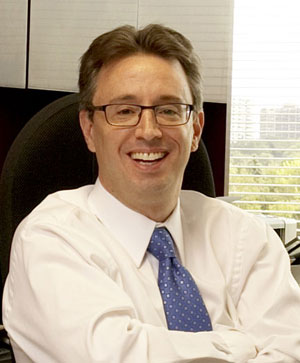 The legal profession can meet modern challenges by embracing an ancient philosophy.
JUDICATORIUM
IN THE MATTER OF:
Lawyers
v.
Themselves and Others


REASONS FOR JUDGMENT
MARCUS AURELIUS J.
Introduction
The author, a lawyer, argues that stoicism benefits his profession. He presents his argument in a form his colleagues might recognize: a judgment written by an experienced person of authority. Suspend your own judgment about the fact that I, Marcus Aurelius, the last of Rome's "five good emperors" — and, in my opinion, the world's most famous Stoic — have been dead for almost 2,000 years. As our people say: "
De minimis non curat lex
," which means "The law does not concern itself with trifles" — nor should you!
Facts and issues
Modern lawyers face a crisis: You are under attack from without and within. You are too numerous, overworked, underemployed and underpaid (except in the public's mind). You are justice's gatekeepers, but you stand accused of blocking the way. You are the target of jokes and you feel loathed (except when you're needed — and then only until you render your bill). However, you are also self-loathing since you tell — and laugh at — the same jokes. Your burnout rates are troubling. Some say you will be replaced by robots. It is no wonder many leave the profession as quickly (or as slowly, as many jobless students would argue) as you enter it.
Yet I faced my own crises: war, illness, betrayal, insurrection and plain fools. I wasn't insulated from troubles, but I triumphed despite or because of them. I then left behind my private musings, which you moderns call
Meditations
.
Analysis
What can I offer you lawyers — who, even in my day, were ridiculed?
Everything!
Stoicism is a method for overcoming selfish and fearful reactions to seemingly bad events, which are opportunities to practise a virtue — such as patience, persistence, fortitude, forgiveness and gratitude.
Stoicism teaches us to transcend emotion by applying reason: to see things for what they are, not as you wish them to be. Be present-centred. Take wise action when faced with problems by turning them to your advantage. Be ruthlessly pragmatic. Accept results even if you preferred a different outcome. You cannot control everything.
Here are three "laws" because, apparently, you like laws:
First Stoic law:
You are what you think, do and accept
— or, as I put it:
"Objective judgment, now, at this very moment. Unselfish action, now, at this very moment. Willing acceptance — now, at this very moment — of all external events.
That's all you need."
Second Stoic law:

Problems are opportunities in disguise
— for as I wrote:
"Our actions may be impeded . . . but there can be no impeding our intention or our dispositions. Because we can accommodate and adapt. The mind adapts and converts to its own purposes the obstacle to our acting. The impediment to action advances action. What stands in the way becomes the way."
I beseech — nay, order — you to buy and read
The Obstacle Is the Way: The Timeless Art of Turning Trials into Triumph
by Ryan Holiday. He introduces stoicism to a new generation. Holiday's book title and theme are based on my first two laws. Pack it in your briefcase or download it on your tablet. Is it a coincidence that "trials" is in the title?
Third Stoic law:

Some people are jerks but they can't harm you unless you let them:

"When you wake up in the morning, tell yourself: The people I deal with today will be meddling, ungrateful, dishonest, jealous and surly . . . and . . . none of them can hurt me."
Application
We'll apply the three Stoic laws to some of your everyday obstacles:
| | | |
| --- | --- | --- |
| Legal Crisis (obstacle) | Common reaction | Stoic response |
| Unemployment | Blame the system. You're helpless. | Persevere. Show you can solve the employer's problem or start your own firm. Find other work in the meantime. Perform it well. No job is beneath you. |
| Bully boss | Be a victim or quit. | Learn what you can while biding your time. Never suffer in silence. You have more power and resources than most people. Use them. |
| Bully client | Panic. Expect the worse. | Calmly stand up for yourself. Learn to adapt to different personalities. Fulfil your ethical duties. |
| Bully opposing counsel | Get angry. Yell. | "The best revenge is not to be like that." Difficult people are everywhere. They're a learning opportunity. |
| Overworked | Lament. Complain. | You get to do this work — you don't have to. Don't like it? Make changes. |
| You lost a case, a client, an associate or partner, a job | "All is lost." Live in the past and future. Engage in "if only" thinking. | Turn it to your advantage: What did you learn? Apply it in the future. It's a chance to practise virtue. It could have been worse. Love whatever happens for life is short. |
| Your work has no meaning | Whatever. | Create meaning. Help others. Exercise. Meditate. Spend time with friends and family. |
Conclusion

Like what you've read? Then "order to go as follows":
1. After reading
Obstacle
, seek the original sources:
Meditations
, Seneca's
Letters From a Stoic
, Epictetus'
Enchiridion
. Holiday notes "no philosophic writing is more accessible. It feels like it was written last year, not last millennium."
2. Insight is only the beginning. Practise! To assist you, Holiday wrote a new book with Stephen Hanselman:
The Daily Stoic: 366 Meditations on Wisdom, Perseverance, and the Art of Living.
3. Apply what you learn each day.
Finally, everybody wins in this case so I will not make a costs order.
Mitchell Rose is a lawyer, chartered mediator and settlement counsel with Stancer Gossin Rose LLP in Toronto. He can be reached at
[email protected]

.