Panko has trained practitioners and advised the Sask. government on alternative dispute resolution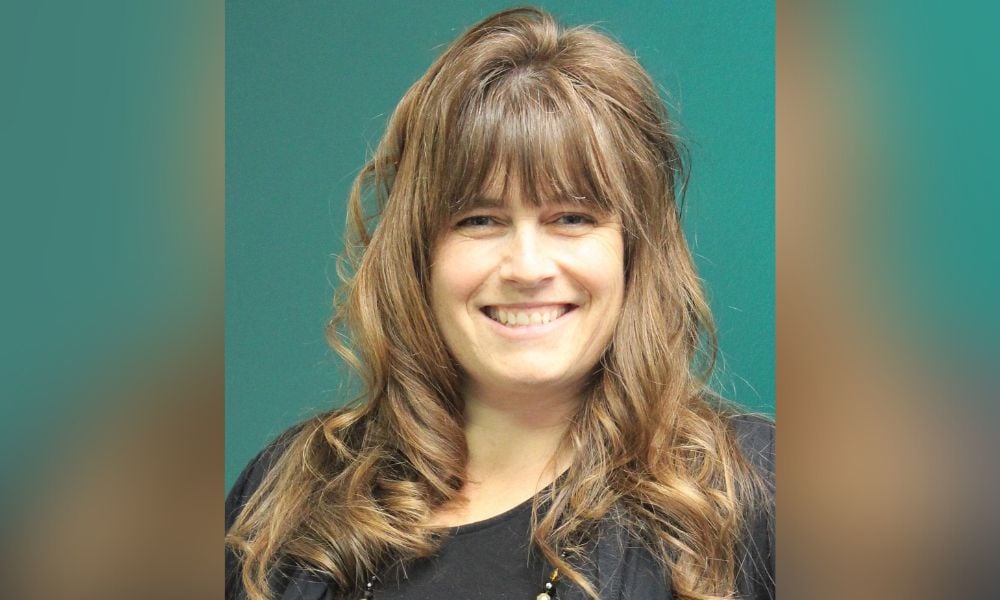 Growing up in Maple Creek, Saskatchewan, Charmaine Panko learned "cowboy logic" from her father. This was his practical approach to conflict resolution.
Panko's father worked for the government in Regina but was a weekend rodeo announcer. She recalls a particularly contentious disagreement with her sister about earmuffs, where her father stepped in to resolve the dispute with this approach.
"He called a family meeting [where] we would sit down and make a decision about these earmuffs because he was tired of hearing us argue about it," says Panko. She says he encouraged the family to "use our common sense and have conversations about things and problem solve them."
Panko still uses this approach at her firm, Panko Collaborative Law & Mediation, in Saskatoon, where she works as a collaborative lawyer, mediator, arbitrator, and trainer.
"I think between cowboy logic and family meetings, I was indoctrinated with a common sense and interest-based approach to problem-solving long before I ever went to law school. I truly believe it is the foundation that informs my practice," she says.
Panko was a rodeo queen in high school and then went to the University of Albert to study acting. She then moved to New York with her partner, a stand-up comedian.
"We ran out of money and moved back to Canada to live in Toronto, where we then got married and started our family until we ran out of money there as well and eventually settled back here in Saskatoon," says Panko.
She and her husband had started an entertainment agency in Toronto which they continued to run after they moved to Saskatoon.
"Soon after our move, we had a small legal matter related to the business and, subsequently, a large legal bill. This led to my remembering that when I was a little girl, I used to think when I grew up, I'd be an actress, a psychologist, or a lawyer…..so why not go back to school to pursue a law degree so we could have our own in house counsel?"
By then, Panko had four children. Two weeks after receiving her acceptance to law school, she found out she was pregnant with a fifth.
She attended the University of Saskatchewan law school as a part-time student for five years, taking her newborns to school with her as they arrived throughout that period.
After graduating, Panko opened the yellow pages and began calling every law firm in the book to see if any would be open to hiring her part-time so she could continue to raise her family.
Balfour Moss LLP, which wasn't too far down in the alphabet, was intrigued, so they invited her to do an interview. "I was very transparent I was a mom with seven children. ... I don't know that they had a position as much as they were like, 'We want to meet this person.'"
She says by addressing the firm's concerns upfront, though, it was open to an innovative approach.
"It's always about trial periods and reviewing them to see what would work, what was working and what wasn't working."
By the time she started articling at the firm, which later merged with Miller Thomson LLP, she had a newborn that came to the office with her. At that point, she had eight children.
A female partner in the Saskatoon office said to Panko, "We know you took your newborns to school with you. Would you like to set up a bassinet in your office, and you can bring your baby to work with you?"
Panko also developed an interest in alternative dispute resolution at that time.
She says she "stumbled upon it" as an articling student. "It was love at first sight because it was all … about people's underlying interests and how you can come together to create ideas that you might not otherwise think of on your own. That just resonated with me."
Panko worked at Miller Thomson for ten years before launching her firm to work exclusively as a settlement advocate, mediator, arbitrator, and trainer. Her firm advises clients mainly in family law, in addition to corporate commercial, estates, and other areas.
When she launched the firm, her eldest daughter joined her as the office manager. Her oldest son is now her accounts manager and firm integrator, one of her other daughters is a mediator (currently on sabbatical to attend law school), and another is her real estate paralegal. She now has 11 children.
Panko jokes that when people can't remember her name, they Google "Saskatoon lawyer with 11 kids" to find her.
Recently, she was consulted by the Saskatchewan government as they created and implemented the new Mandatory Early Family Dispute Resolution regulations coming out of the changes to the Divorce Act.
"I'm really encouraged by all of the changes that we've seen over the last few years between the changes in the Divorce Act, but also provincially, and in many of the provinces."
Panko teaches various courses on mediation and ADR. The firm runs a "CommonSense Mediation Academy." She has trained most ADR practitioners in Saskatchewan at some point through the academy, the University of Saskatchewan, the ADR Institute of Canada or the Collaborative Professionals of Saskatchewan.
She says when she speaks to lawyers who are skeptical about ADR, she will often turn the tables and ask why the adversarial system is suited to resolving conflict.
"Our social science research tells us that conflict is not good for people. It does not help them in their relationships, and there's research that tells us how damaging it is to children to be exposed to conflict and conflict between their parents."
She says ADR practitioners can also design the system to address power imbalances.
"We're asking the wrong questions [when we ask] 'Is this appropriate in those situations?' It's how can we design a process that will meet the unique needs of people who are in these very complex and challenging situations. The adversarial system does not automatically provide any extra protections for people" in situations of family violence.
Ultimately, for Panko, it comes down to applying the practical "cowboy logic" and finding solutions that fit the parties' needs.
"The truth is, what motivates the fight when family's separate is really fear. Rather than taking that kind of energy and putting it into a battle, let's help families think about what their other needs are and connect them" to solutions.