In 2020, Ontario court found defendants liable for breach of trust, fiduciary duty and contract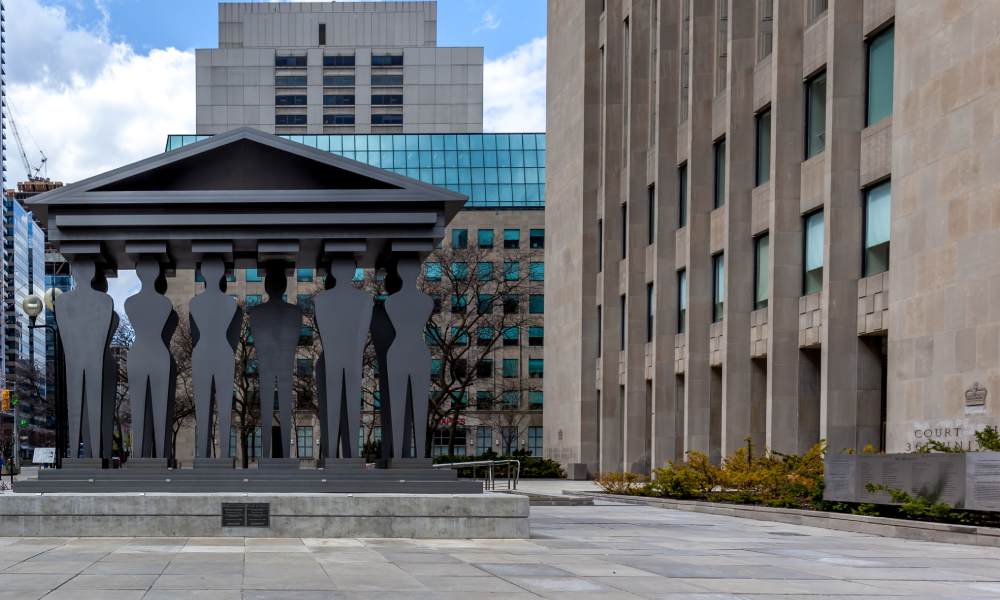 Justice Edward Belobaba of the Ontario Superior Court of Justice has approved a $100 million settlement of a foreign exchange class action against BMO Nesbitt Burns Inc., BMO InvestorLine Inc., and BMO Trust Company, calling it "genuinely commendable."
During the distribution process, eligible class members will directly receive their payments over the coming months, said a news release from Paliare Roland Rosenberg Rothstein LLP, who acted as class counsel.
The class action, initiated in 2006 and certified in 2012, alleged that the defendants charged an undisclosed fee on foreign exchange conversions in registered accounts. The class, comprising around 135,000 class members, includes individuals residents in Canada who held approximately 160,000 registered accounts, including RRSPs, RESPs, and TFSAs, and who had a currency conversion performed in their account between June 14, 2001 and Sept. 6, 2011 at BMO InvestorLine Inc. and between Oct. 1, 2002 and Sept. 6, 2011 at Nesbitt Burns Inc.
In 2020, the Superior Court of Justice of Ontario issued a summary judgment finding the defendants liable to the class members for breach of trust, fiduciary duty and contract. The court, concluding that the appropriate remedy was an accounting and disgorgement of profits, scheduled a reference in January 2021 to determine the amount of the defendants' profits to be returned to the class members.
A few days before the scheduled reference, the parties' counsel advised the court that they had reached a settlement for a non-reversionary, all-inclusive sum of $100 million. Judicial approval was sought with respect to the settlement agreement, class counsel's legal fees based on the 25 per cent contingent fee retainer and honoraria to be paid to the representative plaintiffs.
In MacDonald et al v. BMO Trust Company et al, 2021 ONSC 3726, Justice Belobaba, writing for the Superior Court, approved on June 17 the settlement agreement, the requested honoraria and legal fees of $20 million, though not on the basis of a straight-line application of a contingent fee percentage, plus disbursements and taxes.
Belobaba concluded that the settlement amount, being almost exactly in the middle of the range, was fair, reasonable and in the best interests of the class, noting that as the designated referee he had already reviewed the expert reports and written submissions from counsel regarding reasonable and necessary expenses and the appropriate profits to be awarded.
Belobaba said that the legal fees approved in a large recovery or settlement like this one should consider the necessity for maintaining the integrity of the legal profession as well as the risks incurred and results achieved.
"Kudos again to both sides for achieving a reasonable resolution to such a long and hard-fought litigation," wrote Belobaba in the decision.