Slowdown in housing demand leading to failed condo developments in the province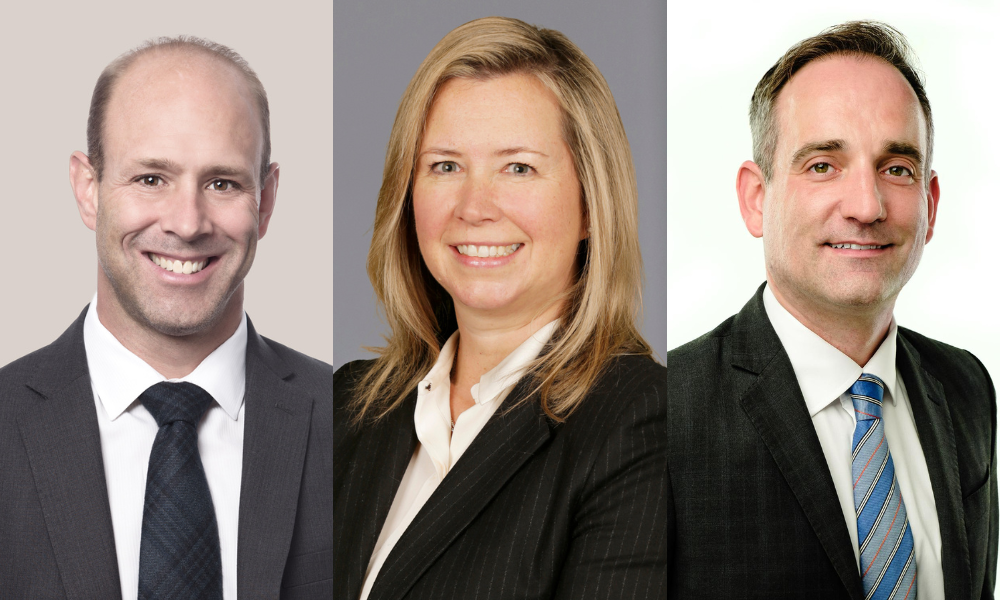 With the expiration of pandemic relief and as various economic complications weigh on balance sheets, work is stacking up for insolvency lawyers.
Insolvencies rose 5.5% from April to May, and were up 13.6% from May 2021, according to the Office of the Superintendent of Bankruptcy Canada's most recent statistics.
Lawyers say that labour shortages, inflation, high interest rates, disrupted supply chains, and the fact that many companies were being artificially kept afloat by pandemic relief measures, the last of which ended in May, are behind the surge.
The heightened activity comes after a two-year lull, as insolvencies were unexpectedly scarce at the height of the pandemic, says Kibben Jackson, a corporate/commercial litigator and partner at Fasken's Vancouver office.
"The economy was doing pretty well. The government was propping up a lot of companies that maybe otherwise wouldn't have survived… And so we didn't see a lot. Then this year, we started to see a little push."
"Personally speaking, I can say that this Q2 has been one of the busiest in my career," he says. "I think a lot of people around town, here in Vancouver, would say it's been very busy."
While it has been only a recent uptick, Jackson adds that he cannot tell whether it is "an indication of a trend or a blip."
"It's definitely getting busier," says Mary Buttery, a partner in the restructuring and insolvency group at Cassels Brock & Blackwell in Vancouver. "People are making more inquiries… It's definitely busier than it was a few months ago."
Buttery does corporate restructuring in a variety of sectors and acts for both lenders and debtors. Lenders have been more patient during the pandemic, but that patience is running out, she says.
"Lenders are taking a hard look at their customers who have fallen out of financial covenant," says Lance Williams, partner in the bankruptcy and restructuring group at McCarthy Tétrault. Williams expects a resurgence of bank and lender enforcement and a lot of restructurings. While there are companies that are losing viability with the cessation of COVID-19 supports and rising interest rates, there are also solid companies that just need to be acclimated to the new environment, he says.
"There's a bunch of good companies out there that just need to clean up their balance sheet for the new reality of more expensive capital," says Williams.
In response to high and persistent inflation, the Bank of Canada increased the overnight interest rate a full percentage point to 2.5%, on July 13. The rate hike is squeezing residential real estate in BC, an integral aspect of the province's economy, says Jackson.
"Here in BC, we're a very much a housing-based economy. Our condominium construction… it's the number one part of our economy, here. Anytime you put in regulations or increase interest rates to slow down buying or borrowing to construct, it's going to have a knock-on effect."
He is seeing developments, which would have been healthy a year ago, struggle to find buyers, pre-sales, or the financing they need to achieve viability. "We're seeing condo development struggle for the first time in a long time in Vancouver," he says.
On top of the interest rates, inflation and supply-chain issues have pushed up construction costs, says Jackson. Lumber, for example, recently hit historic highs, and products such as bathtubs and refrigerators are hard to come by.
Real estate restructurings, which were previously unheard-of, are starting to emerge, says Williams.
"When land values just shot up seemingly unstoppably, you had very few restructurings or even lengthier sales processes because either the land could be refinanced extremely easily because it just kept going up in value, or if the lender had to enforce, it was a quick sale and they got paid out in full."
Williams says he is seeing filings that indicate that trend has slowed down.