Videoconferencing, cloud capabilities and file-sharing tools among those seeing surge in demand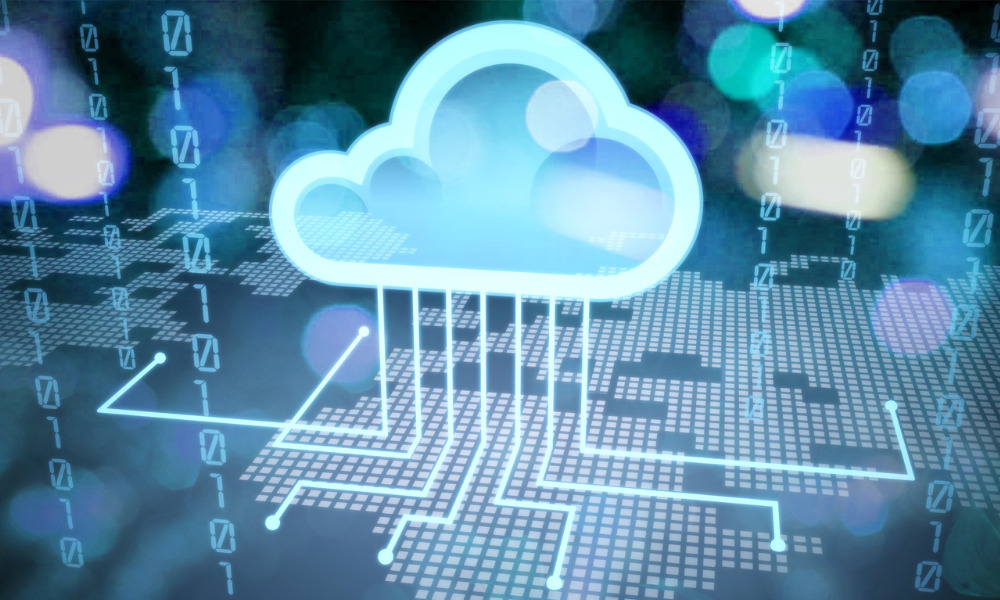 The technology industry has weathered the storm of 2020 better than many other sectors — in part due to the tremendous demand for services such as video conferencing and other communication tools as many people adjusted to remote work. Platforms such as Zoom and Microsoft Teams saw exponential growth, while file-sharing tools, e-signatures, cloud capabilities and digital learning platforms have also seen an uptick during the new pandemic landscape.
"At the start of the pandemic, we saw a huge increase in demand for our video conferencing and collaboration technology, Cisco Webex, as companies looked to build capacity for employees working from home," says Alex Ghita, legal director at Cisco. "We don't see that trend slowing down any time soon and believe our remote work and collaboration tools will continue to be a lifeline for customers and their people."
Cisco — a global technology and networking company — has added new features to the Webex platform to support a larger remote workforce, including more capacity and security features. A new integrated security platform, SecureX, has also been launched to better support organizations as they juggle managing business and security challenges.
The legal team at Cisco is accelerating an initiative to simplify and standardize sales contracts.
"Reducing the amount of content our customers have to consume and presenting it in a simpler and more consistent form was an effort that was already underway, but we've accelerated that effort to streamline our customer engagement and close deals faster," says Ghita, who leads an eight-person legal team.
An acceleration of the movement towards the cloud is also likely, according to Daniel Micak, general counsel, corporate secretary at Lightspeed HQ, a Montreal-based point-of-sale and e-commerce software provider. Among its services, the global company operates a cloud-based POS system that allows retailers and restaurants to access their systems from anywhere, which was a huge advantage during pandemic-related closures. E-commerce is another growing trend, Micak says.
"As we're looking at retailers and restaurants that are trying to stay afloat amid the macroeconomic environment, we're seeing e-commerce as a major vector of our business. A lot of our customers tend to have a physical storefront but they're selling through multiple channels, so we're really doubling down on the omni-channel aspects of our business right now because we think that's the new world for retailers and restaurants," says Micak. He is currently looking to expand his seven-person legal team at Lightspeed to prepare for anticipated growth of the business.
"I think we're at a real inflection point in terms of being able to rely on the opportunity that comes from the shift from the legacy providers to the cloud, and so because of that, I'm happy to say that my legal team is growing and so is the rest of the company," he says.
Micak regards the pandemic as another "vector of analysis" to be considered alongside risk and liability. Not being able to interact in person with clients has been challenging for the team and requires a flexible approach.
The team has been busy handling commercial legal work, contracting and employment matters in addition to ad hoc stakeholder-driven projects such as M&A deals. Micak is especially proud of his team for leading the charge in ESG projects for the organization.
"In the last year, I'm proud to say that we've started to measure our ESG programs around some recognized standards and even started to do some public disclosure," says Micak.
Multinational tech giant IBM has also been ramping up products and services to meet consumer demand. Since the start of the pandemic, IBM has been working with governments in Canada and around the world to find all available options to put its technology and expertise to work to help organizations adapt. For example, IBM's Cloud Modernization Centre was announced to accelerate cloud projects supporting the digital transformation of citizen services.
A 90-day free trial of Watson Assistant was also offered by IBM to provide an AI-powered virtual agent to help governments, health-care agencies and academic institutions deliver important information to communities. For example, the city of Markham, Ont., has taken advantage of the system to introduce an online web and telephone chat service to answer questions related to COVID-19.
The legal team at IBM has adapted to continue supporting the organization in a variety of ways.
"Our adoption of technology to support remote work has increased," says Matthew Snell, general counsel and secretary at IBM Canada. "Prior to March, e-signature tools were used sparingly, but the practice has now become a key tool to ensure appropriate and reliable contract execution."
Snell's team continues to support the legal needs of IBM Canada, including customer transaction support, regulatory compliance and human resource matters.
"The pandemic has truly accelerated our focus on improving the efficiency of our legal services to IBM Canada, and we're continuously looking for opportunities to improve our operations wherever possible," says Snell.
Snell, Ghita and Micak agree that further growth of the technology industry seems inevitable. Ghita expects to see more businesses embracing a digital transformation to enable remote work and business — from collaboration solutions to improving IT networks and security.
Snell adds: "Though the disruption of the crisis cannot be overstated, the silver lining is that it has forced businesses to rethink how to become smarter, more resilient and agile using technology."
Micak speculates that even more companies will be leaning towards technology features in the months ahead.
"Right now, it's hip to be tech," he says.