Nguyen discusses his strategy for introducing new tech to the legal department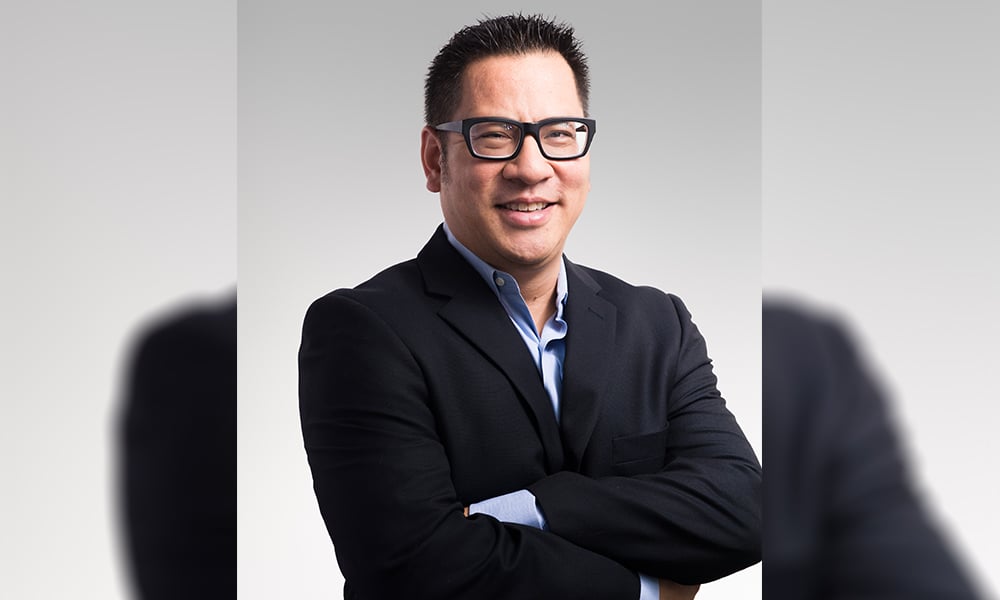 "My goal is to be seen as another businessperson who happens to have legal expertise," says Peter Nguyen, general counsel, corporate secretary and privacy officer at Resolver Inc. "That's the lens through which I approach my role now. I do all things that are legal but also provide general business counsel."
Starting his career in private practice, Nguyen's interest in the business side of the profession drew him to an in-house role as legal counsel at Moneris Solutions Corporation. His varied career — which always kept his focus on tech transactions — also includes stints as legal counsel at Dexit Inc. and Rogers Communications Inc. as well as a five-year tenure as general counsel at Guestlogix before he landed at Resolver.
"I knew my time at Moneris was not going to be long because the GC was only a few years my senior," he says of his first role in-house. "I was very ambitious and wanted to be a GC fairly early in my career. I wasn't prepared to wait."
Nguyen's many responsibilities at Resolver range from providing legal advice on a global basis to handling employment matters and corporate finance, as well as offering general business advice. Managing global M&A activity is another critical element of Nguyen's work, as growth is a major focus at the integrated risk management software company.
Early in his tenure at Resolver, he acted as lead counsel in the acquisition of intellectual property assets from insolvency proceedings in the United Kingdom and New Zealand. Since joining the company four years ago, Nguyen has seen it grow to a team of 240 from 90 staff members globally, and he anticipates seeing as many as 1,000 employees in due course. The company operates in eight different offices across six countries.
"Whether we grow organically or through M&A, we need to be ready," he says. As the sole lawyer in the organization, he focuses a lot of energy on creating what he calls a "legal machine" that provides systems to ensure that the organization can run in the most efficient way possible.
"We talk a lot about building a machine, whether it's a sales machine, a marketing machine or a product machine," says Nguyen. "I think a lot about building a legal machine. How can we put the right processes in place to ensure we are incredibly efficient in the way we do business both internally and with external customers?"
Mindful of cost restraints, Nguyen created his own software platform to manage legal intake, triage and workflow tasks. All legal requests from the organization are submitted through the tool, allowing Nguyen to see all matters to be addressed, and colleagues can easily monitor progress.
"Philosophically, I've come to embrace the notion of self-service in terms of making things available to everyone in the organization," he says. "I've never wanted to be seen as the legal gatekeeper that keeps all the secret legal documents. It's about making documents available and training colleagues to help them understand as much as possible and rely less on me." The system allows Nguyen to be more transparent so colleagues can see the current status of each matter until it is resolved.
In Nguyen's experience, people often underestimate the change management aspect of introducing technology and regard it as a simple panacea to challenges they may be facing, ignoring the considerable work required before any new system is introduced. Analyzing and understanding the impact of the change is critical and takes time, much like any other change in an organization, he says. Although some colleagues were initially reticent to use Nguyen's legal intake system, some early hitches were ironed out and it now has a 100-per-cent adoption rate from Resolver staff who require legal services.
"I said, 'If it doesn't come through the tool your work is not going to get done,' so people quickly came around to using it," says Nguyen. "What's most satisfying to me is hearing colleagues say they wish other departments would have the same tool. Legal departments are often seen as less forward-thinking and less amenable to change, so it's nice that we're the ones driving change."
When it comes to working with external counsel partners, Nguyen is always interested in seeing how law firms think about technology and the ways in which it can create efficiency. Some firms are adopting systems to allow clients to self-serve, which is something Ngyuen greatly values.
"I shouldn't have to get in touch with a partner to get a status update on a project. It should be on a dashboard," he says. "I should be able to access my minute book directly on a platform whenever I need it. It drives accountability and transparency for everyone involved."
In the year ahead, Nguyen is considering introducing new software options for his department, including a legal entity management platform to manage subsidiaries around the world. He is also exploring cap table management software for managing shares and options.
As the lone lawyer in his organization, Nguyen values opportunities to meet other GCs in similar situations. In 2018, he launched the GC Forum in Toronto to provide a space for general counsel and senior in-house lawyers from small departments to get together for networking and learning opportunities. Guest speakers cover a variety of topics including a recent session on GC compensation, career planning and team building. Since its launch, the guest list has grown from to 65 invitees from a handful.
"For people who are usually stuck in the office, it's critical to get out and network," says Nguyen.
Name: Peter Nguyen
Company: Resolver Inc.
Title: General counsel, corporate secretary and privacy officer
Age: 45
Years in the industry: 18
Career highlight: Receiving several awards over the past few years, including the 2015 Global Counsel Award in the general commercial category and being included on the Legal 500 GC PowerList: Canada Teams in 2019.
Career lowlight: Being restructured twice in proximity of life events — 10 days before his wedding and two weeks after the birth of his older daughter.
Fact file:
Holds a BA in political science and economics from McGill University and a law degree from the University of Toronto
Called to the bar in 2002
Acts as advisor to the executive management team for legal entity management software Athennian
Advisory board member for AdventureLink Travel Inc.
Assistant soccer coach at East York Soccer Club
Named as one of Canadian Lawyer's Top 25 Most Influential Lawyers in 2019