Deal marks company's third, and largest, to date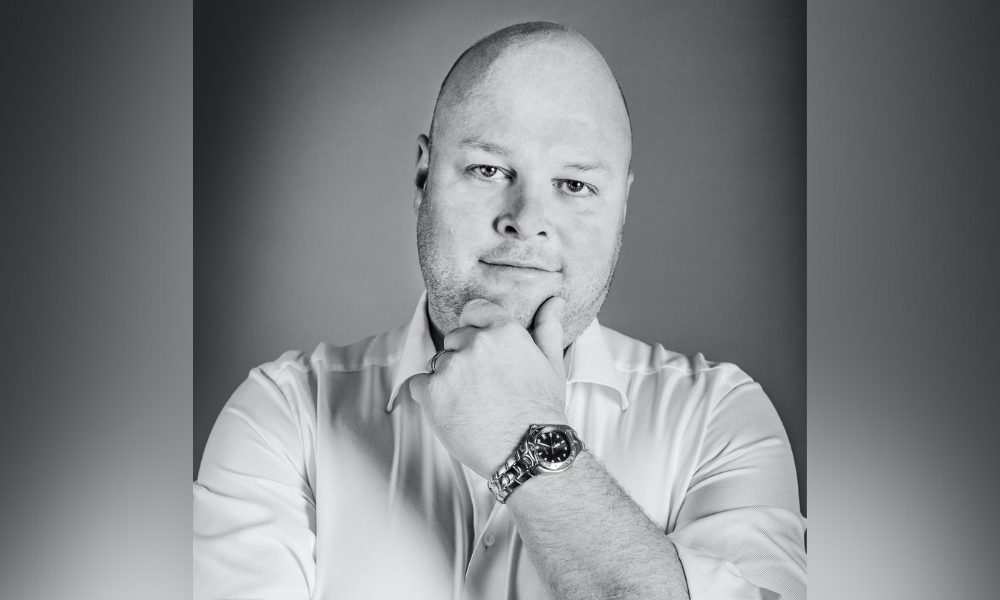 The recent acquisition by Vancouver cloud-based legal tech provider Clio of digital workflow provider Lawyaw provides "foundational technology" for automation that will transform how lawyers create documents, says company CEO and founder Jack Newton.
"There's so much that can be dramatically improved around document workflows for both clients and lawyers," Newton says. "Clio and Lawyaw are going to be a compelling combination that will allow us to transform an essential portion of that workflow."
Newton points out that Lawyaw and Clio have had a "productive working relationship" for several years and are already well-integrated into the Clio infrastructure. It was the first document automation company to offer an app inside of Clio's app store.
Solidifying that relationship will enable even more rapid innovation and new product offerings to help modernize the delivery of legal services. Lawyaw's team, including Lawyaw CEO and co-founder Tucker Cottingham, will join Clio as part of the acquisition. San Francisco-based Lawyaw was founded in 2016 and was accepted into the elite Bay Area incubator Y Combinator's winter 2018 class.
"We have been so impressed with the Lawyaw team, their dedication, and innovation in streamlining the creation of important court forms and legal documents," Newton says. "Acquiring their business and bringing their team in-house better enables us to support further development of the critical work they are doing for the industry."
Cottingham, who is General Manager of Lawyaw, said in a news release that joining with Clio accelerates our ability to modernize legal documents and the delivery of legal services."
Lawyaw's legal document automation software simplifies routine legal drafting and completing court forms in an easy-to-use, cloud-based platform. Clio's Newton points out Lawyaw has become a successful start-up in a short period, with a customer base across North America that has helped generate two million unique legal documents.
Newton adds that what makes Lawyaw unique among legal document automation tools is its focus on digitizing entire workflows. These range from information gathering to document assembly and e-signatures, all in an interface that simplifies document generation for law firms, whether they're in-office or remote.
"The way that lawyers and their clients interact with documents hasn't changed in 20 plus years, documents are still circulated by email, they're still sent out as Microsoft Word documents," he says.
"There's so much that can be dramatically improved around document workflows for both clients and lawyers. We feel we're going to be offering a really powerful combination that that allow us to transform that really foundational portion the legal workflow."
Newton says that the COVID-19 pandemic has "provided a tailwind" for adopting cloud-based solutions to help firm operations, adding that many hope to see a similar evolution at a larger scale. For example, he points to surveys that show about 90 per cent of legal professionals believe court systems can be improved with better access to technology.
The Lawyaw acquisition comes a few weeks after Clio's purchase of CalendarRules. Its software helps firms manage their court deadlines specific to the jurisdictions in which they operate.
Newton says that Lawyaw and CalendarRules are "both tools that can automate highly repetitive and error-prone tasks for lawyers." Such automation can eliminate much of the overhead and manual work that's associated with "interfacing with the courts, which is a huge source of inefficiency in the legal system in general, and for law firms in particular."
Lawyaw, for example, helps create "intelligent" PDFs of court documents that often had to be filled out manually with pen and paper. The Clio-Lawyaw format can help fill these forms by automatically pulling existing data.
Another example involving CalendarRules can help automatically calculate dates related to any relevant deadline for filing court documents. Different jurisdictions could have different key deadlines, and often these deadlines are calculated differently (calendar days versus business days, specific holidays included or not).
Says Newton: "If you get any of these dates wrong, and you miss one of these key deadlines, you could potentially lose your clients case, or even potentially face disciplinary action for missing a key deadline. So, the stakes are extremely high."
As for the company's growth strategy, Newton says there is still "plenty of room for organic growth" within its current markets. Acquisitions will remain an important part of the Clio growth model, but these acquisitions will likely be "tuck in" deals that enhance the overall Clio offering.
One way of determining what lawyers want from Clio and what might make a good acquisition is to look at the integrated apps already in the company's app store, where there are already about 200 apps. Newton says that how these apps are used and how well they are reviewed could be important clues. He adds these could be viewed as "pre-vetted M&A targets that have demonstrated value to our customers."
"We're both responding to customers as well as using our strong product leadership and development team to help us determine what tools lawyers are looking for."
As for expanding more internationally, Newton says there is still much "greenfield" opportunity in North America, but "we see a great opportunity to access five million lawyers worldwide." The company already has an office in Dublin and is looking at expansion efforts in India.
As for needing capital for further acquisitions, Newton says the company is currently in a good cash position. "We're extremely well capitalized right now, so we don't have any immediate fundraising needs," he says. "We've had the good fortune of having a huge amount of inbound interest from investors, and if we needed additional fuel, we have a lot of options.
So far, Clio received a $6 million Series B investment in 2012, a $20 million Series C investment in 2014 and a US $250 million Series D financing in 2019. In 2021 it received a US$110M Series E investment led by T. Rowe Price Associates, Inc. and OMERS Growth Equity.