Study looked at 332 preferred share financing transactions worth US$5.7 billion between 2019-2021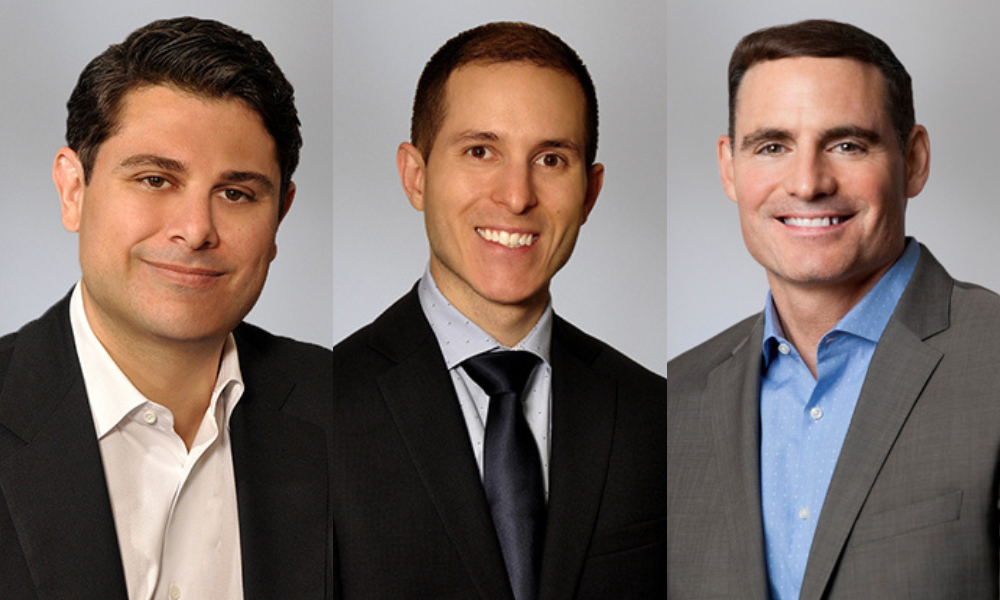 A recent Osler Hoskin & Harcourt LLP report on venture capital financings in Canada between 2019 and 2021 shows that COVID-19 did create a short bump in the road on some dealmaking. Still, series seed, series A, and later-stage financings sustained remarkable growth during a tumultuous period.
The Deal Points report is based on 332 preferred share financing transactions completed by Osler, either as company counsel or issuer counsel in those three years, with a total aggregate transaction value of just under US$5.7 billion. These ranged from series seed financings through to series D financings.
Of the financing transactions included in the Deal Points report, Osler was company counsel in 71.9 percent of these financing transactions and investor counsel in 28.1 percent of these financings. Approximately 8 percent of transactions involved a U.S. company in instances where a Canadian office of Osler was engaged in the transaction.
"It's a unique report," said Michael Grantmyre, partner with Osler's emerging and high-growth companies practice, during a webinar presentation Tuesday. In the presentation, he and co-authors Mark Longo and Chad Bayne outlined the report's details.
In terms of the data being used, Grantmyre said the study went "beyond public sources of information which sometimes only scratched the surface of what is really important to people in the space," he said, stressing that they went to "great pains" to anonymize the data.
However, "those sources of information include things like term sheets, subscription agreements, [and] shareholder deal documents relating to secondary sale transactions," he added. "And what makes the report special from our perspective, and why we're so excited about it, is that it's really an opportunity to celebrate the vibrant [venture capital] ecosystem that we have here in Canada."
Bayne noted that completing financing rounds of $100 million or more, regularly, was almost unheard of in the past, "but a financing of $50 million or more today is now the norm." He added that it is "definitely a coming-of-age story" for Canadian companies.
Longo agreed, saying, "there was so much dry powder out there in terms of Canadian growth, equity funds, U.S. and international growth equity funds, there's no question Canada is now on the radar."
Highlights of the report include:
There was a marginal decline in series A financings, consistent with findings from other Canadian reports, such as those prepared by the Canadian Venture Capital and Private Equity Association (CVCA) and CPE Analytics.
While 2020 saw a material increase in series seed and series A financings and fewer series B and later-stage financings, the data for 2021 shows significant increases in series B and other later-stage financings, with only marginal declines in series seed and series A financings.
Companies in the information technology industry (including artificial intelligence, blockchain, AdTech, EdTech and cybersecurity) made up close to 40 percent of all companies raising a financing round covered by the report. Consumer/retail companies had the second-highest concentration of financings, representing 19 percent of the financings covered by the report.
Ontario and British Columbia had the highest concentration of companies raising a financing round – representing 58.7 percent and 18.2 percent of all Canadian companies included in the Osler report. Alberta saw an uptick in venture capital activity, the report says, making it like B.C. a decade ago.
A steady increase in the number of companies founded by women at the seed financing stage covered by the report – from 13.5 percent in 2019 to 20.5 percent in 2021. Overall representation of women-founded companies in approximately 15 percent of all financings covered by the Deal Points Report.
Pricing direction for financings – 88.2 percent of financings covered were "up rounds," with only a minority of transactions (7.2 percent) being "down rounds." This generally aligned with U.S. reports, such as Fenwick's Silicon Valley Venture Capital Survey and Wilson Sonsini's The Entrepreneurs Report.
Valuations for companies in the information technology industry saw significant increases between financings of, on average, 235 percent.
The overall timing to complete a financing – from the date a term sheet was executed until the closing date – steadily declined from 2019 to 2021, from 62 to 52 days. This is likely due to the increasing trend towards "standardization" of financing transaction terms and intense investor competition in 2021, resulting in a desire to move from term sheet execution to closing as quickly as possible.
At the same time, the average duration of exclusivity provisions in financings covered by the Deal Points report ranged from 42 to 47 days, depending on the financing round.
Secondary transactions were widespread in post-series seed stage financings, with almost 50 percent of all series B financings including a secondary component. Preferred shares were the most common type of equity sold in secondary transactions. At the same time, fewer secondary transactions in 2021 involved an amalgamation structure compared to 2020 and 2019.
On valuations, Grantmyre said that while they have been "frothy," throughout 2021, they have more recently slipped. Bayne noted that towards the end of 2021, "the world started changing again, and we're now into this new period of high inflation and talk of interest rate increases, and a really unfortunate war in Eastern Europe."
The result is that people are more nervous, and valuation pressure downwards. "We've had a pretty good bull run for the last couple of years, and now I think everybody's just taking a pause to see what ultimately happens," Bayne said. The thought is "we're headed into some stronger headwinds than we've seen in many years."
In concluding the webinar, Longo said heading into 2022 and beyond, there will still be a "tremendous amount" of deal activity, "given the trillion dollar-plus dry powder that is out there in growth, equity and venture capital funds."
At the same time, he noted there will likely be a "recalibration" of valuations, likely to the downside, and there will be a gap between the company and the investor's views on fair valuation that will need to come closer together "to get deals done."
Still, "we think there's going to be a lot of [transactional] activity out there."