Majority finds sentences were fit in two fentanyl wholesale trafficking cases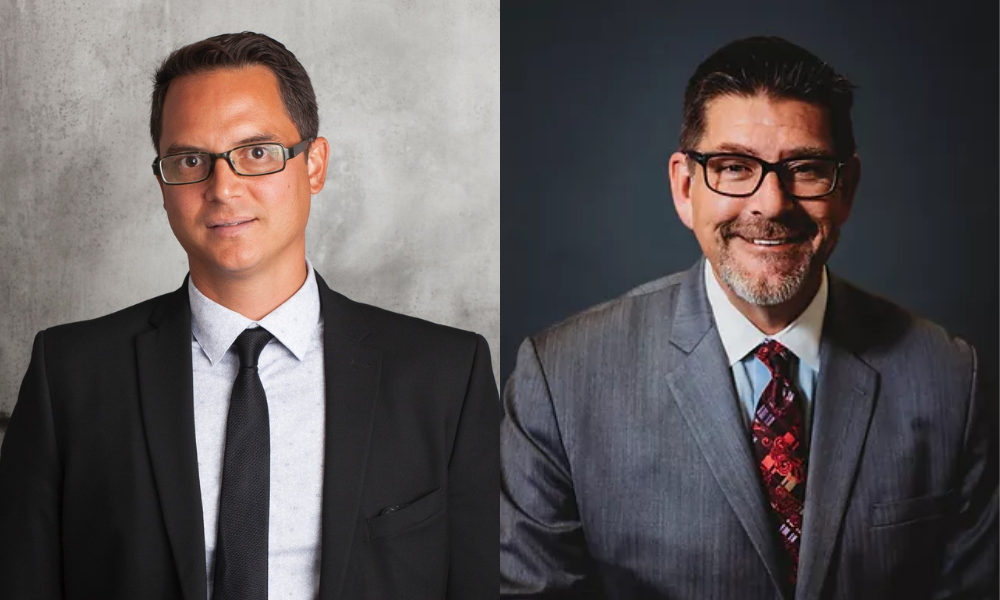 Appellate courts may set starting points to help lower courts decide appropriate sentences, the Supreme Court of Canada ruled on Friday in dismissing appeals of two drug trafficking sentences from Alberta.
In a 7/2 decision in R. v. Parranto, the majority found that the sentences at trial were "demonstrably unfit," and that the Alberta Court of Appeal's intervention to increase the sentences was appropriate.
This was the first Supreme Court decision to consider sentencing in wholesale trafficking of fentanyl – a drug that has been shown to be particularly lethal in users. In concurring reasons, Justice Michael Moldaver found that even longer sentences should have been imposed by Alberta's appellate court.
David Schermbrucker, who represented the respondent Crown for the Public Prosecution Service of Canada, called the decision "gratifying to counsel" in that, despite the four sets of reasons (three agreeing in the result and one dissenting), "they looked at every argument that was put forward, and a couple of different points that counsel didn't raise were also addressed."
The outcome of the appeal was not surprising, he said. "Six of the judges support starting points as a legitimate tool for appellate guidance, three reject it," with Justice Malcolm Rowe (along with Justices Moldaver and Suzanne Côté) finding sentencing starting points inappropriate and undermining the discretion of sentencing judges.
But the majority said that starting points "are by no means binding, nor should [they] be," Schermbrucker told Canadian Lawyer. "Judges have to have discretion to impose a fit sentence."
What all nine judges agreed on is that sentencing at the trial level must be an individualized process, and a sentence must be fit for the offender and for the offence, he adds. That includes consideration of the Gladue principles, under which judges must look at the unique circumstances of Indigenous offenders when sentencing at criminal trials. (Both appellants in this appeal are Indigenous.)
"At the end of the day the SCC has really diminished the binding nature of starting point sentences," says Andrew Phypers of Advocate Law in Red Deer, Alta., who acted for the appellant Patrick Felix. "Departure from a starting point should no longer be a ground for appeal. Sentencing judges have been provided the agency to impose a sentence that they find proportional even if this results in a significant departure from a start point."
Background
In this case, Cameron O'Lynn Parranto and Patrick Douglas Felix had appealed to the Supreme Court of Canada after the Alberta Court of Appeal increased their prison sentences. Both men had pleaded guilty to offences that included the wholesale trafficking of fentanyl. Parranto was based in Edmonton and his offences dated from 2016, while Felix worked in Fort McMurray and his offences dated from 2015. At separate trials, Felix was sentenced to seven years in prison and Parranto to 11 years.
At the time of sentencing, "no one had yet articulated a starting point of wholesale trafficking of fentanyl; it didn't exist," says Paul Moreau of Moreau Law in Edmonton, who represented Parranto.
The Crown appealed both sentences to Alberta's Court of Appeal, which heard them together, and asked them to set a starting point sentence for such offences. The court established a starting point of nine years for sentences for wholesale trafficking in fentanyl, and increased the sentences to two seven-year consecutive terms for Parranto (for a total of 14 years) and two 10-year terms concurrent terms for Felix. Both men then appealed their increased sentences to the Supreme Court.
Ruling
In today's judgment the majority of the Supreme Court found that starting points are a valid sentencing tool, but that judges may use them at their discretion.
"The appellants and several interveners sought to discredit the starting‑point approach by arguing that it has undesirable results, including higher rates of incarceration for Indigenous and other offenders," Justices Russell Brown and Sheilah Martin wrote in their majority reasons, with Chief Justice Richard Wagner and Justice Nicholas Kasirer agreeing.
"These criticisms lose their force, however, if starting points are properly treated as non‑binding guidance by both sentencing and appellate courts. Further, such criticisms speak to the risks inherent in using any form of quantitative sentencing guidance, including sentencing ranges. But these risks can be avoided if appellate courts adhere to the deferential standard of review in sentencing appeals, and if this Court provides clear direction on how appellate courts should account for starting points when reviewing sentences for errors in principle and demonstrable unfitness."
It was Alberta "that really invented starting points and has created almost all of the starting point jurisprudence," says Moreau. Even though the Supreme Court had made clear, he says, in R. v. McDonnell, [1997] 1 S.C.R. 948, and R. v. Friesen, 2020 SCC 9, that quantitative sentencing guidance should not be binding, "the Alberta Court of Appeal continued to say" that starting points are "binding appellate authority. And here the Supreme Court of Canada is again saying, 'They're a source of guidance, but they're not binding and judges are free to completely disregard them.'"
Calling sentencing "one of the most delicate stages of the criminal justice process," the majority emphasized that sentencing is a discretionary exercise requiring judges to consider and balance many factors, including proportionality, we well as parity and individualization. Trial courts are best positioned to craft a fit sentence, and "provincial appellate courts … best positioned to give the guidance necessary to achieve consistency of both reasoning and approach."
In concurring reasons, Justice Moldaver (with Justice Côté concurring) agreed with the majority that the sentences at trial were demonstrably unfit given the impact of the crimes on vulnerable populations, but would have imposed even longer sentences than were imposed by Alberta's Court of Appeal.
"Largescale trafficking in fentanyl is not a crime marked merely by the distribution and sale of an illicit substance," Justice Moldaver wrote; "rather, it is a crime marked by greed and the pursuit of profit at the expense of violence, death, and the perpetuation of a public health crisis previously unseen in Canadian society."
Justices Moldaver and Côté agreed with Justice Rowe that starting points are not a permissible form of appellate guidance.
"The starting‑point approach pioneered by the Court of Appeal of Alberta is, in theory and in practice, contrary to Parliament's sentencing regime and this Court's jurisprudence," wrote Justice Rowe in his concurring reasons. "The starting-point approach undermines the discretion of sentencing judges and departs from the standard of deference required by appellate courts. As a result, it thwarts the imposition of proportionate and individualized sentences."
In dissenting reasons Justice Andromache Karakatsanis, also writing for Justice Rosalie Abella, agreed with the majority that starting points are a permissible form of appellate sentencing guidance, but that in these two cases the sentences were not demonstrably unfit, and that the trial judges had weighed all factors appropriately in sentencing.
"I think this decision does settle, for a long time in the future, the question of whether starting points have any valid role to play, [and] substantially reformulates what starting points really are," says Moreau. "And I expect it's going to sponsor a lot of litigation in Alberta at the trial and court of appeal level, about the redefined role of starting points.
"It's just one available source of guidance," he says, which judges may choose to use or not. "Provided they come up with a fit sentence at the end of the day, it doesn't much matter how they got there."