Tribunal's hearings involve accused deemed not criminally responsible on account of mental illness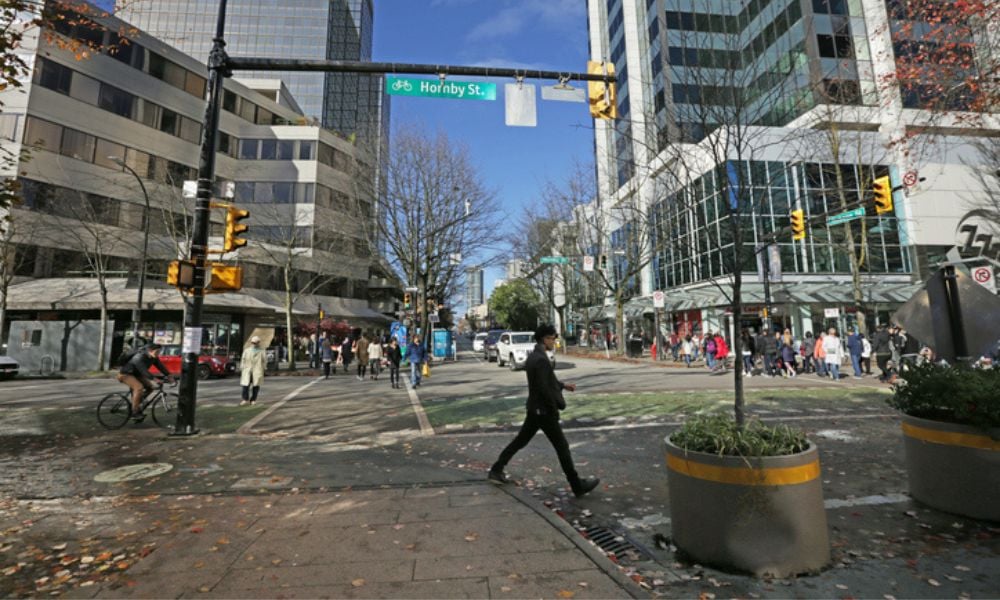 Brenda Lee Edwards – a senior lawyer, retired judicial justice of the B.C. Provincial Court, administrative law adjudicator, public sector leader, and educator – will serve a three-year term as chairperson of the B.C. Review Board.
Since January 2018, she has served as a member and alternate chairperson of the review board, an independent tribunal established by s. 672.38(1) of the Criminal Code.
The tribunal has jurisdiction over hearings to make and review orders for accused individuals whom the courts have declared not criminally responsible on account of mental disorder or unfit to stand trial. The tribunal should consider public safety, the accused person's mental condition, reintegration into society, and other needs.
Her appointment followed a merit-based recruitment process. "Throughout her career, she has worked extensively on equality issues, women's issues, and the intersections of the mental health, addictions, and criminal-justice fields," said the B.C. government in a news release.
Edwards has been panel chairperson and has decided on reviews and appeals before the province's Health Professions Review Board, Environmental Appeal Board, Oil and Gas Appeal Tribunal, and Forest Appeals Commission.
According to her LinkedIn page, she has been a panellist and a fact-finder for the International Bar Association. She was Canada's judicial representative for a judicial training programme on human rights in the administration of justice in Tunisia and Morocco. She was a delegate for a fact-finding mission in Cambodia to investigate corruption allegations and the state of independence in the judiciary and the bar.
In the Canadian Bar Association, she was a member of the Women Lawyers Forum, Priorities and Planning Committee, Awards and Recognition Committee, and Equality and Diversity Committee. She belonged to the Working Group on Lawyers with Disabilities in the B.C. Law Society.
She was also a member of the Canadian Association of Drug Treatment Court Professionals and the Restorative Justice Society Victoria's board of directors. She earned her LLB degree from the University of Ottawa.
She was a longtime lawyer for BC
Edwards was a legal officer at the office of the B.C. Provincial Court's chief judge, said her LinkedIn page. In this role, she provided legal research, opinions, and strategic advice and assisted with examinations and investigations under the Provincial Court Act 1996 for complaints filed against judiciary members.
As assistant deputy minister and legal advisor for the B.C. premier's office, she oversaw all legal matters, gave policy and strategic advice, worked closely with the office of the conflict of interest commissioner, and represented the premier and numerous ministers before this commissioner.
As legal counsel for B.C.'s justice ministry, she gave legal advice to multiple ministries as a solicitor and barrister, represented various administrative tribunals, and appeared before all levels of court, including Canada's Supreme Court.
She has taught seminars on administrative law, wills and estate planning, pay equity, employment equity, gender-neutral language, and sexual harassment. Her legal experience covers the areas of constitutional law, administrative law, human rights, Aboriginal law, family law, employment law, and contracts.