Crown can now deal directly with non-profit group to arrange legal counsel without court orders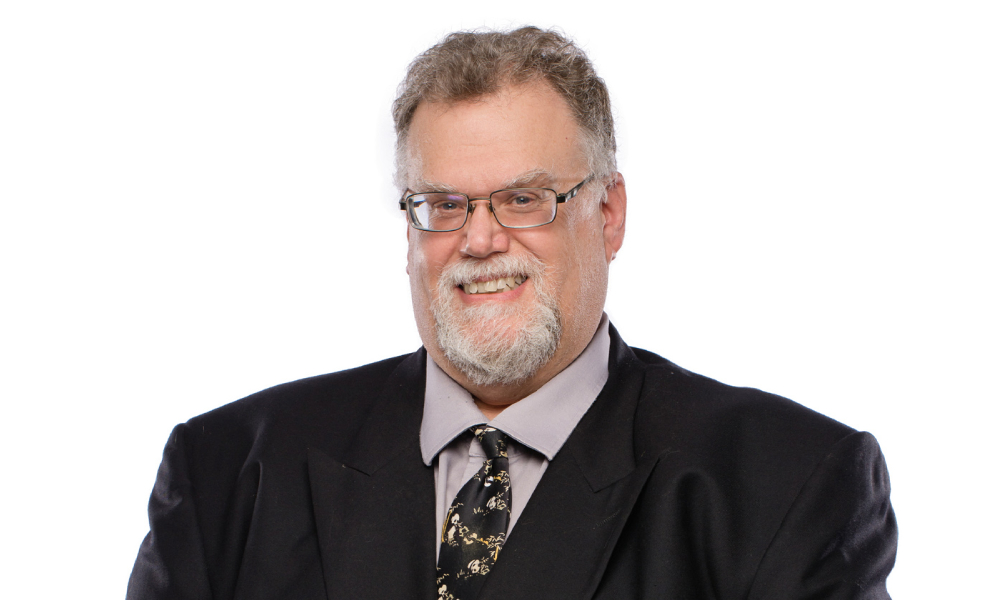 Legal Aid Alberta has launched a new system to help sexual assault complainants quickly find legal representation in cases when their sexual history, relevant emails or text messages, and medical records come under scrutiny in a trial.
Since mid-January, LAA and the Alberta Crown Prosecution Service have been working together to make it possible for prosecutors to directly get in touch with the non-profit group to find a lawyer that can protect complainants' interests when these issues come up.
Complainants can receive up to 10 hours of free legal advice and support under this system, regardless of their financial circumstances, says Danny Lynn, senior advisory counsel for LAA.
There is no new money within the legal aid system to support this move. Still, Lynn says that legal aid decided to fast-track this type of representation because "it is important to have this sort of representation for complainants in sexual assault cases." He also says it was a relatively simple change to achieve after negotiating with the Crown.
Lynn says that the rules of evidence in sexual assault trials allow the accused to ask a judge for permission to discuss the complainant's sexual history or show a jury emails, text messages and even the complainant's medical records or counselling records.
In these cases, Canadian law also protects complainants' privacy by giving them a chance to tell the judge what they think should happen.
The judge then weighs all the circumstances, balancing the right to a fair trial against the complainant's privacy rights.
Legal aid already provides lawyers for complainants in such cases to help them navigate these issues and make sure their legal rights are considered. The difference now, Lynn says, is that a system has been created to ensure a complainant can get that legal representation quickly.
Until the change last month, a judge had to issue a court order to connect a complainant with a lawyer. Often, the requests come very close to the trial date or even during a trial, causing delays or even adjournments of cases. "This can be a very stressful experience for the complainant," he says.
The former process sometimes also led to unnecessary delay, putting extra strain on a justice system that is already backlogged and dealing with the operational pressures caused by the pandemic.
Under the new system, a prosecutor can directly contact LAA to request a staff lawyer or someone among a roster of 1,200 lawyers in private practice to represent a complainant. Lynn says that a lawyer can often be appointed the same day as the request is made.
"Nobody wants to see a trial delayed because a complainant hasn't had an opportunity to get legal advice. We hope this new system will cut down on court delays by eliminating unnecessary paperwork."
He notes that the Supreme Court of Canada ruling in R v Jordan stipulates charges may be stayed if there are unreasonable delays in dealing with criminal cases. "We wanted Legal Aid Alberta to be a part of the solution to that problem."
The SCC's Jordan decision rejected the framework traditionally used to determine whether an accused was tried within a reasonable time under s. 11(b) of the Charter. The SCC replaced it with a presumptive ceiling of 18 months between the charges and the trial in a provincial court without a preliminary inquiry, or 30 months in other cases. However, defence-related delays are subtracted.
Lynn also makes the point that often, "people think that the prosecutor represents the complainant," when the reality is that the prosecution represents the community and the legal system. "At times when these applications are made, it's important that complainants get legal representation to protect their rights."
As an example of what can happen, he says, suppose the accused in a sexual assault case wants the court to know about earlier encounters with the complainant had consensual sex.
"Fast-tracking the request for a lawyer for avoids delaying criminal trials and ensures complainants understand their legal rights," Lynn says.
The change also comes at a time when there are a growing number of applications in sexual assault cases "where complainants can tell a judge what they want to happen."
Lynn says, "We're helping people navigate a very difficult moment in their lives. Our goal is to ensure the criminal justice system remains fair for everyone."