Beaver practised law after losing license for stealing from trusts, using junior lawyer as cover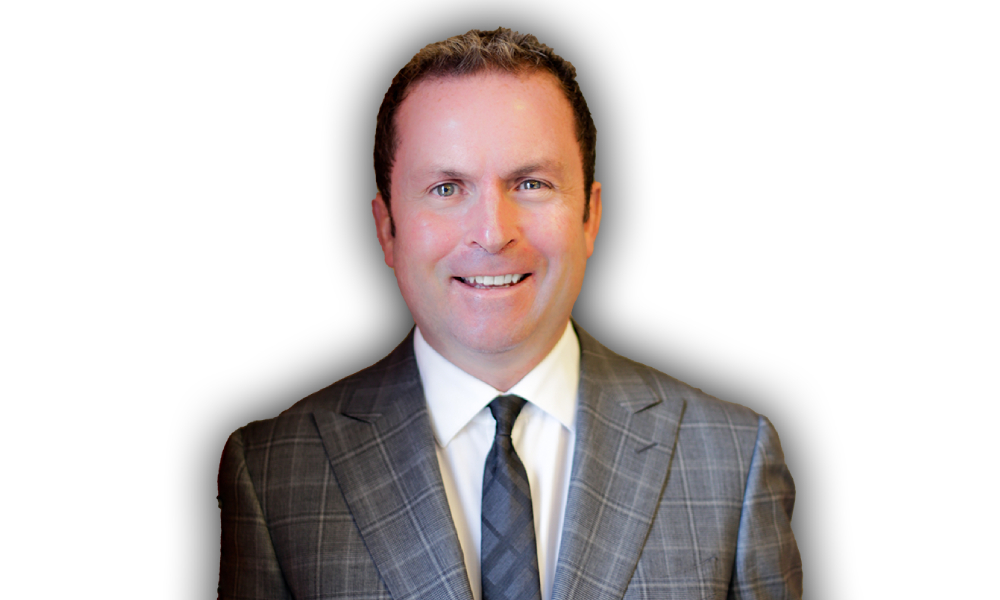 The Alberta Court of Queen's Bench has sentenced an Edmonton lawyer, who was suspended and disbarred after having stolen from clients' trust accounts to one year in prison for "egregious and flagrant" misconduct that included continuing to practice after disbarment, using a junior lawyer as a front.
Shawn Beaver's "highly aggravating contemptuous illegal conduct favours a heavy step by the Court," said Associate Chief Justice John Rooke, in a decision released Monday. "There are no mitigating factors for Mr. Beaver. He cannot purge his contempt."
Rooke ordered that Beaver, 52, report to the Edmonton Remand Centre three days after the release of the court's decision.
Beaver, a criminal defence lawyer was disbarred in February 2017 after the Law Society of Alberta found he had stolen money from clients' trust accounts held by his firm. Among money held in trust were funds meant for a mentally disabled, alcoholic and drug-addicted street person, which Beaver misappropriated, Rooke wrote, "so as to maintain Mr. Beaver's lifestyle spending."
While the case was still being considered, the court issued an injunction prohibiting Beaver from doing any legal work.
In August 2017, junior lawyer Clipo Florence Jura contacted Beaver for legal tutoring. It was then that Beaver proposed to Jura that they collaborate to provide legal services. Beaver would get clients, take the lead on files, direct legal strategy, prepare submissions and communications, while Jura would act as the "front" for Mr. Beaver's unlicensed legal services in court. Jura has also been disbarred.
In May 2020, Rooke determined Beaver was guilty of contempt of court by deliberately violating that injunction not to practise by using another lawyer as his cover.
The society's Sharon Heine argued in a written submission that Beaver also provided covert legal services to two of his friends and once even went to court to support a friend who was criminally charged.
Heine also wrote that just a week after Beaver was found guilty of contempt in May 2020, he posted an ad on Kijiji titled, "Legal instruction from the best." After the law society raised concerns, Beaver deleted the ad.
Beaver's lawyer Simon Renouf had asked in a court document that the judge consider community service and impose a fine instead of jail time. "Incarceration is a last resort," Renouf wrote. Beaver "has made promises for the future and should be given that opportunity. He is of good character as shown by the evidence."
Renouf suggested five mitigating factors: Beaver gave a complete, straightforward apology and has promised to comply with the court's order moving forward; Beaver is a person of good character who as an "otherwise unblemished" career in the law; his current employment as a teacher at a community college is a mitigating factor; Beaver honestly believed that he was no longer subject to the Beaver practice injunction after he was disbarred, and the "brutal press coverage" and "financial devastation" that Beaver has already received.
To support his sentencing submissions, Renouf presented letters written by Beaver's recent paralegal students at CDI College in Edmonton. "We like Shawn and his teaching style. He knows the law and has a passion for it," one letter states.
Two of Beaver's adult daughters also submitted affidavits, but they could not testify or be cross-examined at the sentencing hearing. "My father made a tragic mistake in a portion of his life and career and he never sugar-coated it to me," Erin Beaver wrote in her affidavit.
"He was left completely alone, and had no one, an empty wallet and a damaged reputation. The image in my head is a man being repeatedly kicked to the ground after a mistake he had made, given no ability to come out strong."
However, Rooke ruled that Beaver "does not believe that he is no longer a lawyer and that he is prohibited from the practice of law because of his misconduct. Mr. Beaver believes that he should be the exception.
"I conclude on a balance of probabilities that Mr. Beaver simply refuses to accept that he cannot practice his former trade because he is too good and too gifted not to be a lawyer."
Rooke concluded that "the only reasonable sentence for Mr. Beaver is that he is incarcerated, and for a significant period of time." He wrote that some might consider the Law Society of Alberta's proposal of a one-year sentence "an unusual outcome, but so are the circumstances of Mr. Beaver's contempt.
"Mr. Beaver has apparently acknowledged that the only result that deters him is jail."
Rooke wrote that a proper sentence for Beaver should also include setting an example for general deterrence. "There are meaningful consequences when a person engages in the unlicensed practice of law, and especially after that act is done in breach of not only a statute, but a specific court injunction to protect the public from unethical, unlicensed legal practices."
Colleen Brown, communications manager at the Law Society of Alberta, said the professional regulatory body could not comment on the case because there still is a chance it might be appealed. Edmondon police have also said they have an ongoing criminal investigation.