Aim is to help the person get better, but judges also appreciate people trying to get well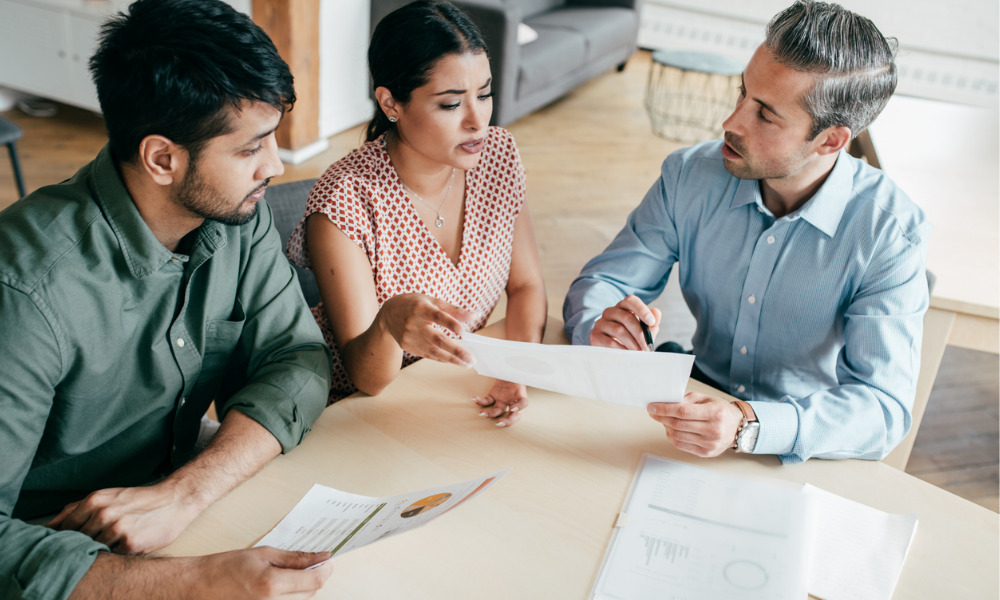 Sponsored article
To Ian Rabb, the idea of treatment instead of incarceration is a trade-off that's in everybody's best interest — and should be a more mainstream option.
Rabb, regional director of business development at EHN Canada, has a background as an interventionist and addiction specialist. He has experience working closely with lawyers helping their clients access quality treatment. "It's a niche market — it's really any charges where drugs and alcohol are involved," Rabb notes. And while the ultimate goal is always to help the person get better, there are other upsides that come with enrolling in a drug and alcohol addiction program such as "very often, judges really appreciate people that are trying to get well."
"The benefit the client gets from treatment is reunited families, reunited homes — and the courts appreciate it too," Rabb says. "My experience working with mostly criminal defence lawyers has been highly successful over the years. I think we owe that to the people who are in trouble and we owe it to society to get people well."
Defence lawyers are usually first on his mind when it comes to lawyers who explore treatment options for their clients, and Rabb has worked intensively with many criminal defence lawyers, especially around possession or drunk driving charges. He's also worked with personal injury lawyers or with people who were let go from their job and it's proven they have an addiction.
Another big area where treatment is often required is in family cases. When one — or both — parents are in legal trouble involving substance use, the courts often expect them to get help before awarding custody, Rabb notes. There's also sometimes the expectation from one parent to ensure the one struggling with an addiction receives treatment before allowing them to see the children again.
If a lawyer can tell the court they've recommended a treatment program, it provides a double benefit — the opportunity to actually help the client find recovery and demonstrating to a judge that they are making that effort to better their life. It may be the lawyer's job to get someone off charges, "but if we can treat people in the interim, I think we have a much better chance at making a dent in society and really changing lives," Rabb says. A more holistic approach to the judicial system would be beneficial, because what does it look like to jail people that have the disease of addiction without offering a solution? Rabb asks.
"The goal is, we want judges to say this will be your sentence and these are the requirements, and one of those is to start and finish treatment. The courts give us an advantage of being able to help people that way."
Rabb believes judge-appointed treatment can greatly benefit those that are in trouble with the law because that's how he was ultimately pulled out of a bad situation. Rabb, who was living in the United States for graduate school, says he "lost everything to drugs and alcohol." Completing detox and treatment for addiction was a requirement of the courts following multiple arrests, and gratefully, he says he "found the answer when I was in treatment and have been able to remain clean and sober for the last 20 years."
Prior to starting with EHN Canada, Rabb decided to pay it forward and ran his own treatment centre in Manitoba where he did a lot of work with lawyers and their clients, but he "doesn't see as much of it happening across Canada as I would like to see."
Some of that he attributes to the fact he's better known in the addictions recovery world in Winnipeg, whereas other people "might not know or understand what we at EHN Canada do in this area, but we want to educate lawyers about the fact there is this service available."
Rabb encourages lawyers to reach out to him about his experience in this area to discuss a win-win option that helps their clients turn their lives around and also more successfully navigate their charges.
"Our number one goal is always to help our clients get better — the benefit would be the outcomes are also often better when it comes to going to court," he says. "I would suggest more lawyers need to be educated, understand and have conviction around this option. If we start talking recovery language with people that end up in trouble with the law, we can ultimately see more positive results."
Related stories