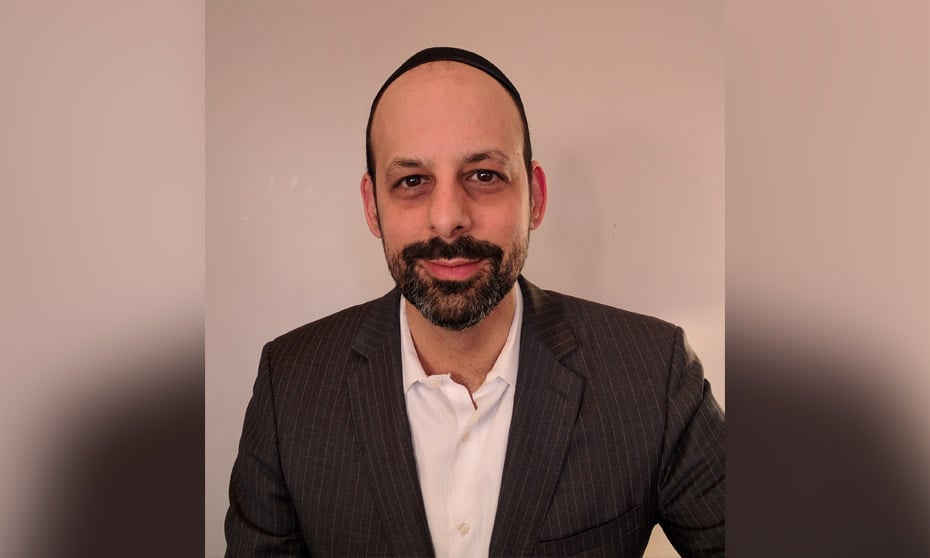 The Ontario Court of Appeal has upheld an $80,000 libel judgment against conservative provocateur and former lawyer Ezra Levant.
The court confirmed a decision by Justice Wendy Matheson who found Levant had defamed Saskatchewan lawyer Khurrum Awan in blog posts he wrote in 2008 and 2009, calling Awan a liar and an anti-Semite.
The blog posts concerned hearings at the B.C. Human Rights Commission that came out of a dispute between Maclean's magazine and Awan when he was a law student at Osgoode Hall Law School.
Awan and three other students filed a complaint at the Ontario Human Rights Commission, as well as the Canadian Human Rights Commission, over a 2006 Maclean's cover story they said was Islamophobic.
Mohamed Elmasry, the president of the Canadian Islamic Congress at the time, filed a third complaint in B.C., and Awan testified at hearings in that matter. The complaint was later dismissed.
Levant live-blogged the first two days of the hearing, and he subsequently published nine blogs that spurred Awan to launch his libel suit.
Levant had frequently written about Elmasry, a controversial figure, who had made a statement in 2004 "suggesting that all adult Israelis were valid targets of violence," according to the decision.
In blog posts, Levant called Awan a "serial liar." He also said Awan, who used to be the youth president of the Canadian Islamic Congress, was an anti-Semite. He called Elmasry an "anti-Semite-in-chief" and said Awan was Elmasry's protégé.
Levant argued that his words were not defamatory because of his reputation "as someone who is provocative and controversial." He also tried to defend his statements under fair comment, contending they were not intended as statement of fact but as opinion.
Matheson found Levant's statements accusing Awan of being a liar and an anti-Semite were defamatory. She found some of his other statements could come under fair comment but that Levant was motivated by malice, and as such, the fair comment defence would not apply.
Matheson also determined that Levant had made little or no effort to fact-check his statements.
She ordered Levant to take down the defamatory posts and awarded $50,000 in general damages, as well as $30,000 in aggravated damages, to Awan.
Levant appealed the damages, as well as the judge's finding that the posts were libellous.
The Court of Appeal disagreed with Matheson's characterization of Levant's statements that Awan was an anti-Semite as statement of fact, saying they were opinion. But the court upheld Matheson's finding that Levant was motivated by malice, defeating the fair comment defence.
"Although the trial judge erred in her characterization of the appellant's blog statement that the respondent was an anti-Semite as a statement of fact rather than opinion, the defence of fair comment cannot apply if the statement was made, as the trial judge found, with malice," Justice Kathryn Feldman wrote in the decision.
Brian Shiller, the lawyer representing Awan, says the decision is further confirmation that what Levant said about his client was false and defamatory.
"The most important result you can achieve in a defamation case for a plaintiff is vindication of their good name," he says.
The Court of Appeal also upheld the damages Matheson awarded.
Gil Zvulony, a Toronto defamation lawyer, says the decision highlights how important context and motivation are in defamation cases, as the claim could have been defeated if there was not a finding of malice.
"The words at issue in a defamation case don't stand alone," he says.
"You have to look at the context in which they were written and you also have to look at the motivation of the speaker."
In an email, Levant said he intends to apply for leave to appeal the decision to the Supreme Court of Canada.
On one of his websites, Levant said the Court of Appeal ruling has implications for freedom of expression.
"I'm worried that this ruling sets a precedent, and it is now legally dangerous to call out an anti-Semite as anti-Semitic," he wrote.
Shiller, however, says that is not the case, as Levant could not factually support his assertion that Awan was an anti-Semite.
"Mr. Levant is a very clever wordsmith and I don't believe the decision stands for that," he says of Levant's comment.