McCarthy Tétrault, BD&P, Minden Gross also serve as Canadian legal advisors in deals this week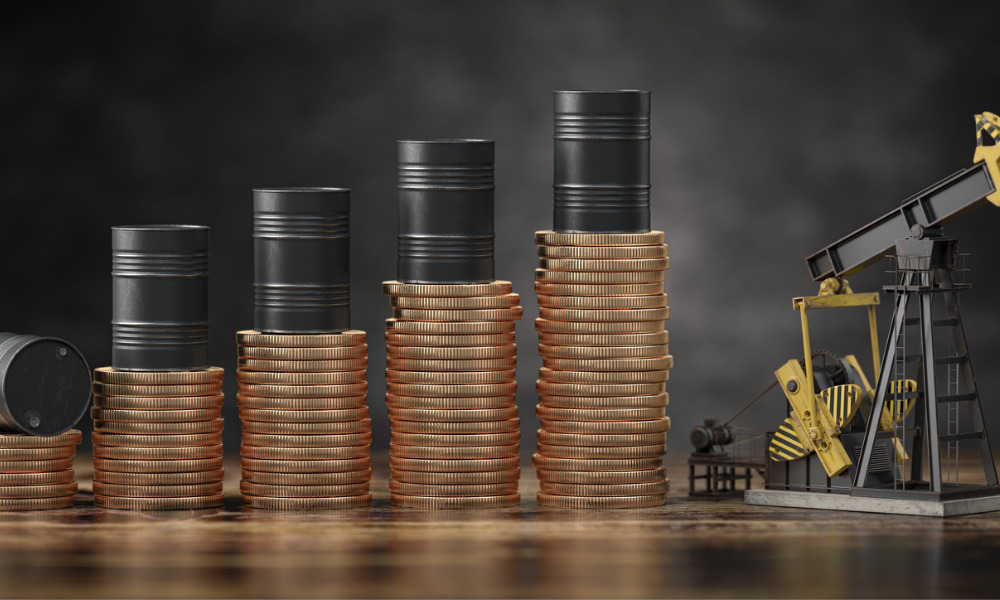 Osler, Hoskin & Harcourt was involved in two deals this week, including Novacap's investment in Ontario-based online financial marketplace Ratehub. McCarthy Tétrault also advised the Novacap deal, while Burnet Duckworth & Palmer joined Osler in TransGlobe Energy's merger with Texas-based VAALCO Energy.
Novacap invests in Ontario-based Ratehub
On July 14, Novacap announced an investment in Ratehub.ca, an Ontario-based provider of mortgage, credit card and savings account resources, a deal marked as the fifth platform acquisition of Novacap's financial services fund.
McCarthy Tétrault LLP served as the legal counsel to Novacap. Osler, Hoskin & Harcourt served as the legal counsel and Evercore as the financial advisor to Ratehub.
Osler's team consisted of Chad Bayne, Justin Dharamdial, Sahil Chopra, Jordana Corber-Tovel, Nataly Dil (Emerging and High Growth Companies), Rick Fullerton, Martha Martindale (Financial Services) Dov Begun, Taylor Cao (Tax), and Alexandra Alacchi (Corporate).
Novacap Senior Partner Rajiv Bahl said, "In light of increasing mortgage rates, following the Bank of Canada's recent rate hikes, Ratehub.ca is well positioned to continue helping households through the renewal process, as well as with new home purchases. We look forward to working with the management team to expand the reach and customer base of Ratehub.ca."
Ratehub.ca Co-CEO Alyssa Furtado said, "I am excited about the potential this new partnership opens up for our employees and customers. Our commitment is to provide the best decision-making tools and products to help users make better financial decisions. This partnership is an important step for Ratehub.ca and the next step solidifying Ratehub.ca's position in the financial technology industry."
TransGlobe Energy to merge with US-based VAALCO Energy in $404-million deal
Calgary-based oil and gas company TransGlobe Energy Corporation agreed to merge with Texas-based VAALCO Energy in a $404 million (US$307 million) stock-for-stock deal.
Burnet, Duckworth & Palmer LLP, Paul, Weiss, Rifkind, Wharton & Garrison LLP, Bird & Bird LLP and Sharkawy & Sarhan LLP served as legal counsel to TransGlobe, with Evercore Partners International LLP as the sole financial advisor. Canaccord Genuity Limited acted as nominated adviser and corporate broker to TransGlobe.
BD&P's team was led by Lindsay Cox, William (Bill) Maslechko and Sylvie Welsh and supported by Gina Ross, Heather DiGregorio, Ashley Weldon and Brittney LaBranche.
Osler, Hoskin & Harcourt LLP, Mayer Brown International LLP, and Al Kamel Law Firm served as legal counsel to VAALCO, with Stifel, Nicolaus & Company, Incorporated retained as sole financial advisor.
Osler's team consisted of Manny Pressman, Alex Gorka, Jeremy Wu, Bradley Lastman (Corporate), Neal Ross, Simon Baines, Aqeel Virk (Energy), David Davachi, Taylor Cao (Tax), Lynne Lacoursière, Shaun Parker, Abigail Ywaya (Executive Compensation and Employment), Tris Mallett and Matthew Huys (Litigation).
Upon deal completion, the two complementary companies will form an operated, full-cycle portfolio of low-risk, high return assets, including assets located in Egypt, Gabon, Equatorial Guinea and Canada. TransGlobe shareholders will own 45.5 percent and VAALCO stockholders will own 54.5 percent of the combined company.
"We are very pleased to bring together two leading international oil and gas companies, each with decades of operational excellence in Africa," said TransGlobe President and CEO Randy Neely. "Under the stewardship of a joint VAALCO and TransGlobe board, we are confident that the assets of VAALCO and TransGlobe will continue to provide strong shareholder returns. The additional scope and scale of the combined entity will provide a larger platform, which will provide greater stability to TransGlobe's practice of distributing cash to shareholders as well as growth investment in TransGlobe's operations in Egypt and Canada."
VAALCO CEO George Maxwell said, "This transformational transaction is consistent with VAALCO's strategic growth objectives of expanding our African footprint and providing an enlarged platform to deliver long-term, sustainable value for our stockholders. The respective portfolios complement one another well and result in a diverse, full-cycle asset base which materially increases our production, more than doubles our reserves, and significantly enhances our ability to generate meaningful cash flow."
The transaction is expected to close in the second half of 2022.
Toronto-based Lynx Equity acquires Alberta's fiber optics contractor
Toronto-based Lynx Equity acquired Granite Electric, one of Alberta's largest electrical contractors specializing in fiber optics installation, with a focus on telecommunication infrastructure.
Minden Gross served as legal counsel and Deloitte Canada as accountant to Lynx Equity. BDC Capital's Growth and Transition Capital division provided acquisition financing.
"Building Granite Electric Ltd. has been my life's work," said Granite Electric Founder Christopher Troy. "It is fair to say that I had deep concerns on whom I could confidently pass the mantle to. I am overjoyed to relay that Lynx has surmounted all of my concerns and exceeded my hopes for the continuation of the business. Lynx's acquisition has been the perfect outcome and is pivotal in providing the next steppingstone toward Granite reaching full potential."
Lynx Equity M&A Associate Mujtaba Abidi said, "Granite Electric is an excellent fit for our portfolio and fund mandate. An essential service provider in one of the strongest telecommunication sectors globally, Chris has built a great business with an impressive team."