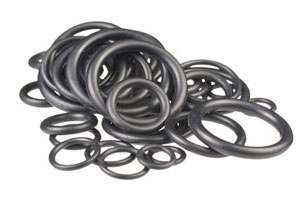 An Alberta oilfield equipment company has been fined $90,000 for attempting to send a shipment of parts to Iran and violating federally imposed sanctions against that country. It is the first Canadian company to be sanctioned for exports to Iran.

On April 14, Lee Specialties Ltd. of Red Deer pleaded guilty to failing to comply with an order under the Special Economic Measures Act — the first prosecution of its kind under a federal law that restricts imports and exports to certain countries.

Alberta provincial court judge Allan Fradsham imposed the fine after the company entered the guilty plea. According to defence counsel Kristine Robidoux of Gowling Lafleur Henderson LLP in Calgary, it was a situation where the company did know that the product it was shipping — Viton — was prohibited for export to Iran, but where the internal shipping controls failed and did not identify the addressing error for the destination where the products were being shipped. There were two companies with substantially the same name, one operating in the UAE and the other in Iran.

Among the goods contained in the shipment, Canada Border Services Agency officers found 50 O-rings made of the synthetic rubber called Viton, which can withstand high temperatures and exposure to chemicals.

While only worth about $15 in total, the Viton O-rings can be used in oilfield applications, but their potential use in nuclear energy production prompted the federal government to forbid their export to Iran.

The Crown withdrew other charges under the Customs Act and the United Nations Act, which gives the federal government authority to enforce sanctions imposed by the UN Security Council.

Robidoux says the case "demonstrates the vigour with which the RCMP and CBSA are pursuing these types of violations."

"It was clear the enforcement authorities wanted to send a message that compliance with sanctions laws is something that Canada takes very seriously, but it was also a case where the company was clearly not a scofflaw," she says.

"As soon as the company learned it was the subject of the joint RCMP/CBSA investigation, it immediately retained us to carry out a thorough internal investigation of our own as well as to create and implement a more robust export control /sanctions compliance program. The sentence imposed takes all of those factors into account."

The only other case involving exports to Iran occurred in 2010 in R. v. Yadegari when Mahmoud Yadegari was charged and convicted of illegally attempting to export nuclear dual-use pressure transducers.

Yadegari was sentenced to 21 months in jail plus time served for trying to source the transducers from the United States and get them to Iran. In that case, companies and compliance experts viewed Yadegari as a "rogue" who got caught up in trying to get the parts for the Iranian nuclear program, says John Boscariol, head of the international trade and investment law group at McCarthy Tétrault LLP.

In an agreed statement of facts in the Lee Specialties case, the company acknowledged it shipped the O-rings to Iran without a ministerial permit authorizing it to do so. It was shipped to Iran rather than the company in the UAE with a similar name.

"This is something that could happen to any company," Boscariol says. "These aren't rogues — these aren't people trying to mislead CBSA or export control folks. They're not trying to get items to the nuclear program in Iran. It appears they just made a mistake here," he says.

The case illustrates why exporters need to do their due diligence and be aware the risk exists and act accordingly says Prasad Taksal, a Davis LLP associate in Calgary who is part of the firm's international risk management group.

"It was actually a very small portion of the shipment and it would be easy to trip up on the rules, especially in the sense of dual use — people may not even be aware there might be a dual use," says Taksal. "The economic measures also vary by jurisdiction so what might be permitted to be exported to country A may not be permitted to country B."

"Any Canadian company doing business with Iran has to work through layers of rules to figure out if they can do this or not," adds Boscariol. "We've seen companies make lots of mistakes in this area."

This case will be a "bit of a wake-up call" for other Canadian companies, says Boscariol. He has seen other companies have their exports seized at CBSA before they could be shipped to Iran and successfully resolve it without criminal prosecution.

"I think this is a pretty strong signal from government and CBSA and RCMP that they are really cracking down on this and it's not going to be a matter of a civil penalty when they seize the goods and don't return them or applying administrative monetary policies for these violations. They are pursuing criminal penalties even in instances where we're talking about a mistake or error in judgment as opposed to a situation where there was bad intent," he says.

Penalties are far more aggressive in the U.S. where the fine can be a minimum of $250,000 per violation depending on what measure you're looking at and then look at any profit made.

"I've had calls from colleagues in the U.S. who think $90,000 is a joke for something like this. In the U.S. it would be $500,000 or in the millions although in Canada it looks pretty stiff," says Boscariol. "This is unusual for them to pursue a criminal prosecution and ultimately a guilty plea."

And it is not just sanctions against Iran that Canadian companies have to pay attention to — the federal government has sanctions of varying degrees against 20 or more other countries. CBSA is said to be especially critical of anything going to Dubai because it's a common trans-shipment point to Iran.