More custody battles, domestic violence and higher divorces rates are the results of the pandemic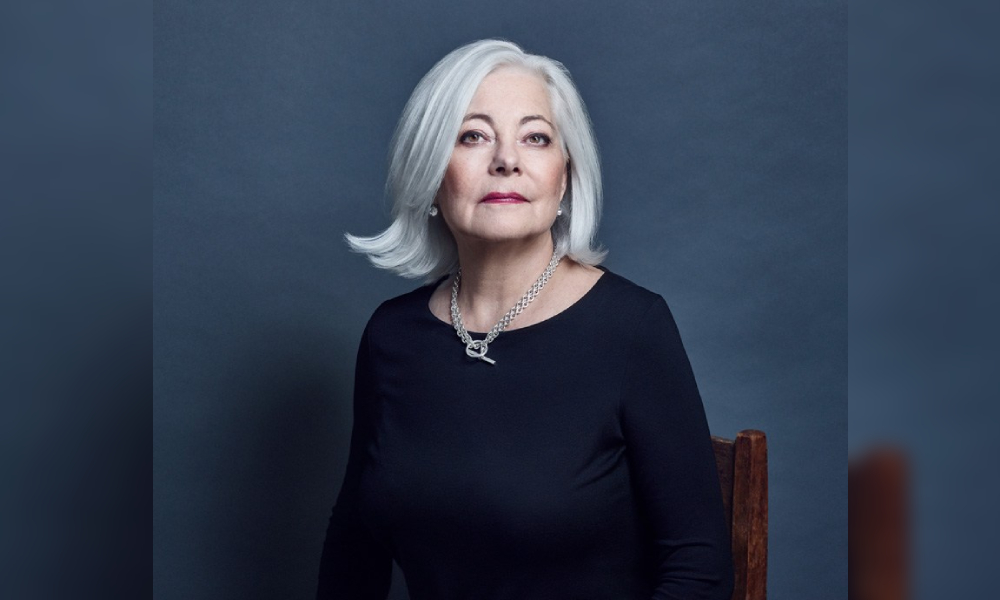 In March, just 11 days after COVID-19 was declared a pandemic by the World Health Organization, an Emergency Notice of Motion of Applicant was submitted to the Ontario Superior Court of Justice in Hamilton, Ont., for suspension of in-person access to a child. The child's mother said she did not want her son leaving the home for any reason, including seeing his father, whom she feared would not maintain social distancing for the child during periods of access.
In Ribeiro v. Wright, Justice Alex Pazaratz found that the mother's motion was not urgent and that she had not established a failure or inability by the father to adhere to COVID-19 protocols.
"If a parent has a concern that COVID-19 creates an urgent issue in relation to a parenting arrangement, they may initiate an emergency motion — but they should not presume that the existence of the COVID-19 crisis will automatically result in a suspension of in-person parenting time," wrote Pazaratz. "They should not even presume that raising COVID-19 considerations will necessarily result in an urgent hearing."
After that decision, "people were still trying to withhold [access], but [now] people are doing that less and less," says Taryn Simionati, a partner at Miller Thomson LLP in Guelph, Ont. "Now . . . the courts have been very consistent on whether or not they're going to allow changes to the access schedule," and Ribeiro v. Wright established that a parent must "provide specific evidence" that the other parent was not observing COVID-19 safety measures.
Custody battles over access, whether a child should attend school in light of COVID-19 or if a non-custodial parent's house is safe, increased domestic violence and an anticipated spike in divorce rates and restricted entry to Canada for cross-border couples have been just a few of the issues that have raised their heads since the novel coronavirus became a global health risk earlier this year.
In late May, Ontario's Superior Court staff shared that about 45 per cent of their urgent cases were family-law related, says Laurie Pawlitza, a partner at Torkin Manes LLP in Toronto.
"It's a sad event," says Julie Hannaford, president of the family law boutique J K Hannaford Barristers in Toronto. "The people [whose] marriages are strained, who don't have the resources, adequate housing, who are crowded, who are food insecure and who are marginalized . . . that's the swath of the population that's being affected worst by COVID-19."
The incidence of domestic violence, associated with an increase in the use of alcohol and drugs and the closed quarters necessitated by the pandemic, has risen, along with divorce rates.
Looming on the horizon is a return to school in the fall in a pandemic environment. "The biggest thing is if parents will agree on kids going back to school," says Simionati. If the parents have joint custody and they can't agree, "someone's going to have to make that decision," and quickly, to reserve a place for their child if desired.
Likewise, the decision of whether to vaccinate children will be pertinent in custody cases. In Tarkowski v. Lemieux, a contentious issue between the parents was whether to vaccinate the child. In a ruling issued in June, the judge said that the father could make final decisions over vaccination, even though the mother had sole custody.
"It's interesting for custodial decisions," Simionati says. "Since we know that there will be a COVID-19 vaccine at some point," other cases may be dealt with in a similar fashion.
As livelihoods suffer during the pandemic, spousal support has also become an issue.
"So many people [have] been impacted economically by COVID-19, people who are paying support and suddenly find themselves on CERB [Canada Emergency Response Benefit] when their business tanks," says Hannaford. Motions to change support orders will stop up the courts, she predicts. "That will be the flavour of the month for the next six to eight months."
Lawyers anticipate referencing a 2009 decision from the Ontario Court of Appeal, Serra v. Serra. In that case, the respondent had experienced a great decline in the value of shares he held in a profitable business after separation from his wife but before the trial. The trial judge determined that the respondent should regardless pay more than his then-net worth in equalization payments. In overturning that decision, the Court of Appeal found that a "market driven decline in the value of a spouse's assets post-separation may be considered as a factor in determining whether an equalization of net family property is unconscionable under s. 5(6) of the Family Law Act."
"We're anticipating that people will try to apply this case," says Pawlitza, since there will be several parties who separated prior to the pandemic. For Serra to apply, though, "it can't be just a temporary dip." In 2008, when the stock market fell, many portfolios suffered, "but because the market was anticipated to and did recover, it wasn't an escape hatch for people," she says.
"There has to be a very prolonged effect on whatever the asset is before Serra can be applied, but that doesn't mean to say that a lot of people won't try."
An oft-cited positive effect of the pandemic on the court system is that it has pulled it into the 21st century.
"COVID-19 has been a driver of expanding access to justice," says Hannaford. Before COVID, filing a document in court, for example, involved hiring a processor who would "serve it with their hands" to a civil servant in the courthouse, who would stamp the document, put it into the paper file and then take it to the judge. The only aspect of the process that advanced was the ability to serve by fax, she says.
But, "come COVID, you can't do justice that way anymore. Within two weeks, the chief justice was faced with having to completely modify the way justice was delivered." Urgent family law motions now involve sending an email to the trial co-ordinator and the trial judge granting a hearing. Motions might be limited to 10 pages, with a dial-in number for the case to be heard by teleconference.
For a recent arbitration case, Hannaford says, "We did it in a day. We saved money and time. What COVID-19 has done for family law and other areas is that it has shocked the system into the 21st century, because they didn't have any choice."
The pandemic has also caused lawyers to co-operate more with each other, says Simionati, just as parties are encouraged to co-operate more. "In the past, if someone was fighting over a certain issue, now . . . that issue [may] no longer be as big as everybody thought that it was." On the flip side, parties are still duking it out, taking advantage of opportunities for litigation that COVID-19 may have presented.
Pawlitza predicts "seeing the effect of the pandemic for quite a long time to come." It will be an interesting time, she says, and not an easy one for parents in deciding on vaccines and schooling.
"It's quite remarkable," she adds. "All these things that we would never in a million years have thought we would be dealing with — and swearing people over Zoom! I don't think it entered anyone's consciousness."