Four Black-owned enterprises from Calgary are awarded funding and legal services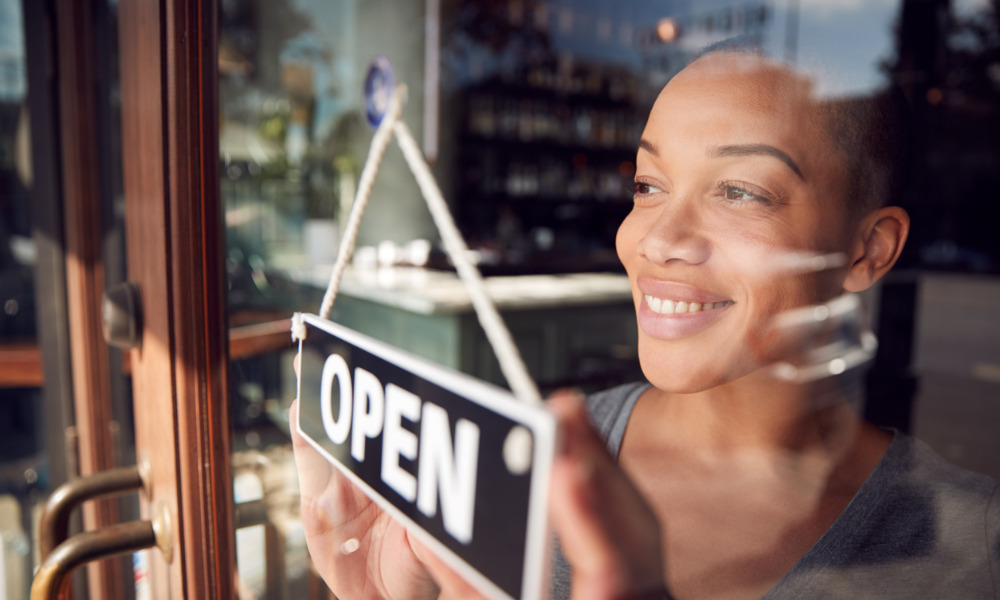 Cassels Brock & Blackwell LLP has announced the second round of recipients of its Black-Owned Small Business Grant.
The grant, which has the support of mining giant Wheaton Precious Metals, aims to create long-term economic opportunity for Black-owned or operated small businesses in the three cities where the firm operates: Toronto, Calgary and Vancouver.
This year's grant provides approximately $125,000 in financial support and the equivalent in pro bono legal services from the firm to four deserving Black-owned or -operated enterprises in Calgary. The recipients are:
Leah Higgins of Blush Décor Painting, which specializes in residential and commercial painting, including spray finishes on custom millwork and trim, fine-finish spraying of cabinetry, and interior wall repaints.
Evelyne Nyairo of Ellie Bianca, a sustainable skin care line that provides scholarships to single mothers pursuing post-secondary education and to boys and girls in Africa striving to complete higher education.
Greg Carter of Phoenix Metals Ltd., which specializes in metal roofing and cladding panels for residential, agricultural and commercial buildings in Calgary.
Fay Bruney of Simply Irie Caribbean Cuisine, an authentic Caribbean restaurant situated in Calgary's business district.
"This year, we continue to be impressed by the quality of the applications we have received for this grant," says Kwaku Tabi, co-chair of the Cassels Black Affinity Group and Grant Oversight Committee. "We are delighted to be able to provide this year's recipients with financial resources and legal services to help ensure their continued success and grow their business, particularly as the economy begins to recover and regroup after the pandemic."
In a statement, the firm said that the grant was created out of its "desire to foster a diverse and rich entrepreneurial environment by providing much-needed access to funding and legal assistance for Black business owners."
Cassels Brock was able to raise the funding total this year from $72,000 last year because of a $50,000 contribution from Wheaton Precious Metals, and allowed the firm to increase the number of recipients from one to four.
Toronto-based Lola Adeyemi, who received the grant last year for her Afro-fusion gourmet soup-and-sauce line It's Souper, used the funding and support to scale her business, helping her land contracts to supply multiple grocery retailers with her products.
"I cannot emphasize enough how remarkable this grant and the accompanying legal services have been for my business," said Adeyemi in the statement. "Cassels has set clear intentions to honour and support the Black community, and its efforts are commendable."
While It's Souper is preparing for national expansion, Adeyemi joined the Cassels Grant Oversight Committee to review this year's batch of applications.
The third year of the Cassels Black-Owned Small Business Grant is scheduled to launch in mid-2022 for Vancouver-based Black-owned businesses.