Federal government measure recognizes exceptional service of front-liners and risks to their lives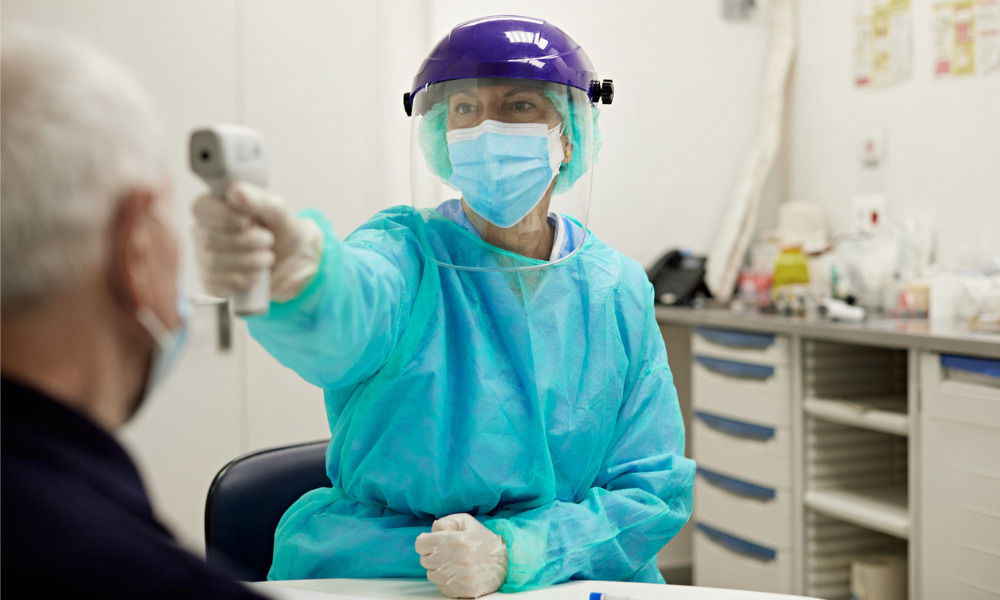 Health-care workers on the front lines of the COVID-19 pandemic who are claiming asylum in Canada can now benefit from a new pathway to obtain permanent residency.
Marco E. L. Mendicino, federal minister of immigration, refugees and citizenship, recently announced this temporary measure, which recognizes the exceptional service of those front-line workers who meet an urgent need and who risk their own lives to provide health-care services in Canada.
"As these individuals face an uncertain future in Canada, the current circumstances merit exceptional measures in recognition of their service during the pandemic," said Mendicino in the news release.
Interested applicants should comply with all the following qualifying criteria to be granted permanent residence:
They should have made a claim for asylum prior to Mar. 13 and should have subsequently received a work permit
They should have worked in health institutions in the health-care sector, such as hospitals, long-term care homes or assisted living facilities as orderlies, nurses, nurses' aides or other designated occupations for at least 120 hours between Mar. 13 and Aug. 14
By Aug. 31, they should be able to show six months of experience in the designated occupation
They should meet other applicable admissibility requirements
To reside in Quebec, they should present a Certificat de sélection du Québec
Those who are declared ineligible to claim asylum or who have withdrawn or abandoned their claims may not apply through this program.
If approved, the application for permanent residency will include the applicant's family members who are in Canada, in accordance with the government's commitment to family reunification.
The Canadian Association of Refugee Lawyers expressed its approval of this new temporary measure. The association called attention to how the program benefits front-liners who provide home care or who work in long-term care facilities, which in turn strengthens the protection of the country's most vulnerable individuals during their time of need. The measure also acknowledged these front-liners' sacrifice to keep Canadians safe, said the association.
The association further said that the measure would promote the country's economic health, given the critical role of immigration in improving the economy, and considering that the number of new permanent residents is expected to drop because of COVID-19-related restrictions.
The association urged the government to consider widening the scope of the measure to encompass essential work aside from health care.
"While most of us have stayed home to help flatten the curve, essential workers have been risking their own health to protect ours," said Maureen Silcoff, president of the Canadian Association of Refugee Lawyers, in the news release. "These workers have helped keep us safe, not even knowing whether they can stay in Canada."
Kate Webster, the association's advocacy co-chairperson, said these types of programs "acknowledge not only the contributions made by these individuals to their communities, but also Canada's dependence on their labour."