Wills and powers of attorney among free offerings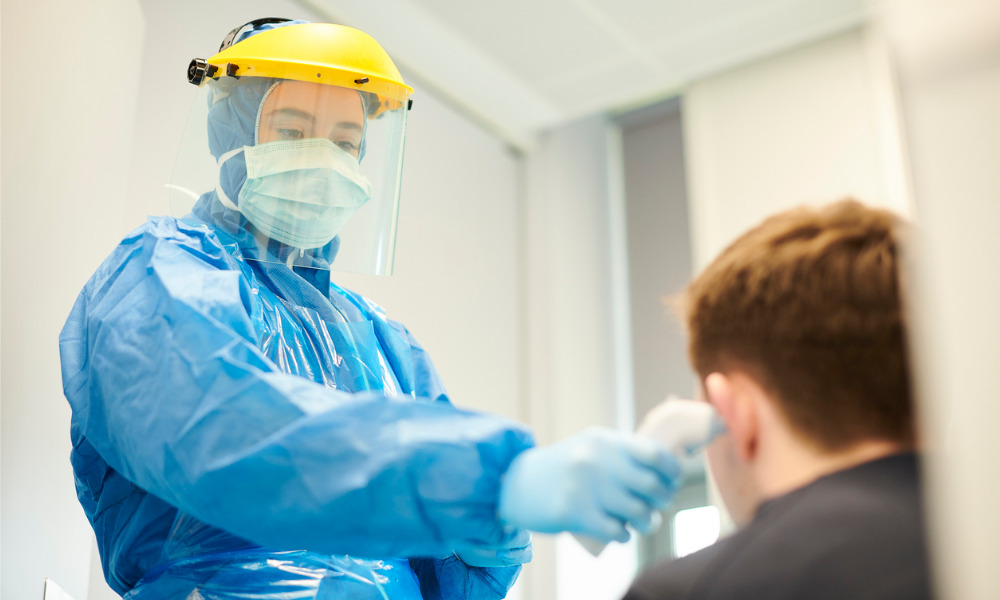 As the COVID-19 pandemic rages on, many essential workers are facing the need to put their legal affairs in order for the first time.
Frontline Legal Support is a pro bono service launched last week by Ontario lawyers David Mousavi, general counsel at the Toronto Regional Real Estate Board and Carlo Cavaliere, associate lawyer at David Hollingsworth Professional Corporation. The service offers wills, powers of attorney and virtual document commissioning free of charge to frontline workers across Ontario including nurses, doctors, hospital employees, long term care residence employees, and frontline staff of non-profit seniors' care organizations.
"There is a need for a lot of frontline workers who didn't expect to be putting their lives on the line this way," says Mousavi. "Some of them are young and have young kids. For them to have peace of mind about what will happen to their children and to their assets if they become ill is very important."
Law firms in Toronto, Ottawa and Sault Ste. Marie are volunteering their services to the initiative and other firms have expressed an interest in participating.
"The spirit is definitely there, and people really want to help," says Mousavi. "From a lawyer's perspective, this is something we can offer."
The service attracted considerable interest during its opening week, with 30 requests serviced in the first five days, and Mousavi anticipates continued interest as the state of emergency evolves.
Intake is conducted by one of the participating law firms through a virtual meeting. The law firm will prepare a basic will and/or a power of attorney and provide instructions to have the legal documents appropriately signed and witnessed. Ontario announced this month that it will allow lawyers to facilitate virtual witnessing of wills as an emergency measure, in light of the pandemic.
Visit www.frontlinelegalsupport.com for more information.
Related stories