Pandemic, new U.S. administration not likely to dampen preference for Canada over U.S., say lawyers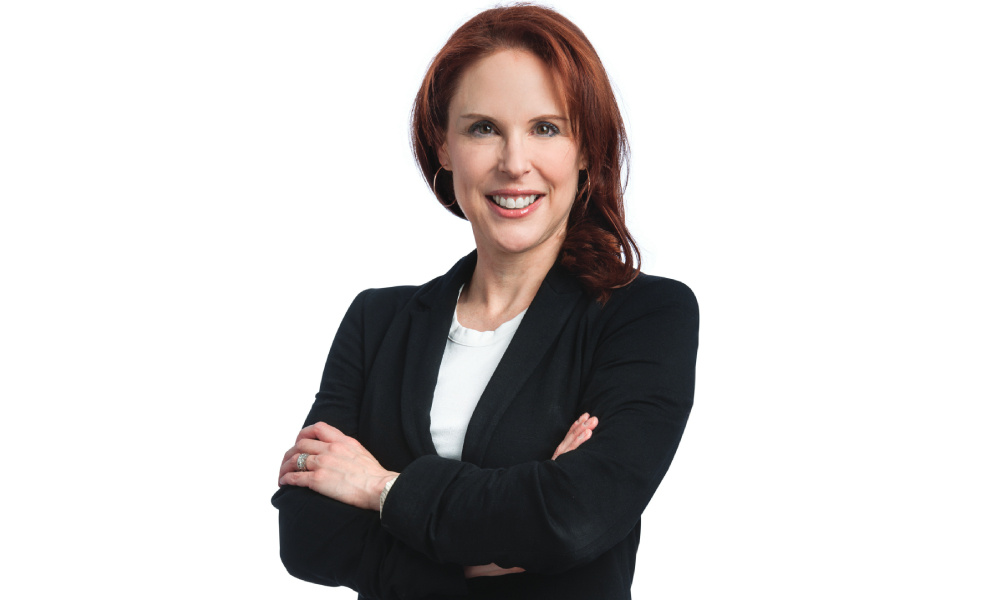 On October 30 the federal government announced its immigration levels for 2021-2023, at the rate of just over 400,000 immigrants per year over three years, with 60 per cent to be skilled workers.
The government positioned its announcement in relation to COVID-19, saying "the pandemic has highlighted the contribution of immigrants to the well-being of our communities and across all sectors of the economy." The plan will increase its admissions over its three years to make up the shortfall in 2020.
It's just one way in which the pandemic — and U.S. politics — have affected immigration to Canada, say lawyers who work in the field.
"You can still come to Canada with a work permit," even though "there are more hoops to jump through" now, says Andrea Vaitzner, an associate and immigration lawyer at Norton Rose Fulbright LLP in Montreal. Entry to the United States carries more restrictions, she notes.
U.S. President Donald Trump restricted immigration from certain Muslim-majority countries near the beginning of his term. This year he issued a series of proclamations in response to the novel coronavirus pandemic that restricted immigration from a host of countries, including the 26-nation Schengen Area of Europe, that require immigrants and non-immigrants coming from those countries to quarantine elsewhere for 14 days before entering the United States.
Will the change in U.S. government administration anticipated in January make a difference to how attractive the U.S. is compared to Canada?
"I don't think that a change is going to be overnight" following the election of Joe Biden as president, Vaitzner says. "I think many immigrants are still going to be leery about applying to the U.S. Word has gone out that Canada is welcoming and it's attractive, and at the end of the day, if somebody wants to get permanent residence, it's still much faster and easier to do it through Canada than through the U.S."
Vaitzner recalls a client of hers, born in India, who had applied for a green card (which entitles the bearer to permanent residence in the United States) in 2012. He was approved on the first step of the two-step process but still can't get past the second step owing to limits the U.S. places on immigrants from certain countries, including India. Within a year of application for immigration to Canada, however, her client had permanent residence here.
That's at least in part because in Canada (except in Quebec) permanent residence applications are processed through an Express Entry system in which an applicant's eligibility for permanent residence is based on having a sufficient number of points. Canada does not take country of birth into consideration, and hence an applicant for permanent residence in Canada can have their application approved in as little as six months.
"The U.S. will not all of a sudden be fast-tracked for immigrants," she says. "There are certain things that Biden will be able to change rather quickly, because they were passed by Trump through executive order; so, they can be undone without having to go through Congress. But if there's a rule that's already been published, that takes longer."
Canada is also seen as more welcoming to immigrants, she notes, and has a more stable political environment. The country is still promoting itself on the west coast, in particular California and Seattle, or wherever hubs for technology workers exist, "and those efforts will continue."
Crossing the border
Although Canada imposes entry restrictions at its border due to the COVID-19 pandemic, the requirements for entry have been applied inconsistently. In August, Liz Uihlein, co-owner of the Wisconsin-based shipping supply company Uline, was reportedly granted an exemption from Canada's two-week mandatory quarantine for foreign visitors when she flew to Toronto on a private jet to visit a Uline office and warehouse. That same month the American CEO of Costco, Craig Jelinek, was granted a special exemption from the quarantine requirements in order to attend openings of the supermarket chain's newest outlets.
Although Minister of Public Safety and Emergency Preparedness Bill Blair later conceded that the American executives' travel was deemed "essential" when it should not have been, Henry Chang fears the pendulum for entry to Canada may swing the other way.
"One concern is that [the Canada Border Services Agency] will go from being too lenient to denying people who do meet the guidelines," says Chang, a business immigration lawyer at Dentons Canada LLP in Toronto. At the same time, he adds, "up until Uline, they were maybe being overly generous."
Two Canadian orders in council have regulated entry to Canada during the pandemic: one for non-Canadians or permanent residents entering from the United States, and the other for those coming from elsewhere. For individuals covered by the international order in council, they must fall into one of about 25 categories to gain entry, says Chang, and their travel must be deemed essential. For entrants from the U.S., the entry requirements are less stringent: their travel must simply be deemed essential.
As for how a new U.S. administration will treat immigration, among other things, Chang suspects that Trump will extend Presidential Proclamation 10014, which temporarily suspends the entry of applicants for permanent residence, and Presidential Proclamation 10052 -- which temporarily suspends the entry of work permit holders, including the L-1 and H-1B categories --before they expire on December 31, 2020. Biden will likely reverse these proclamations following his inauguration, Chang says.
The reversal of Proclamation 10014 would benefit everyone, including Canadian citizens, he notes, while the reversal of Proclamation 10052 would largely benefit Canadian permanent residents (Canadian citizens being already exempt).